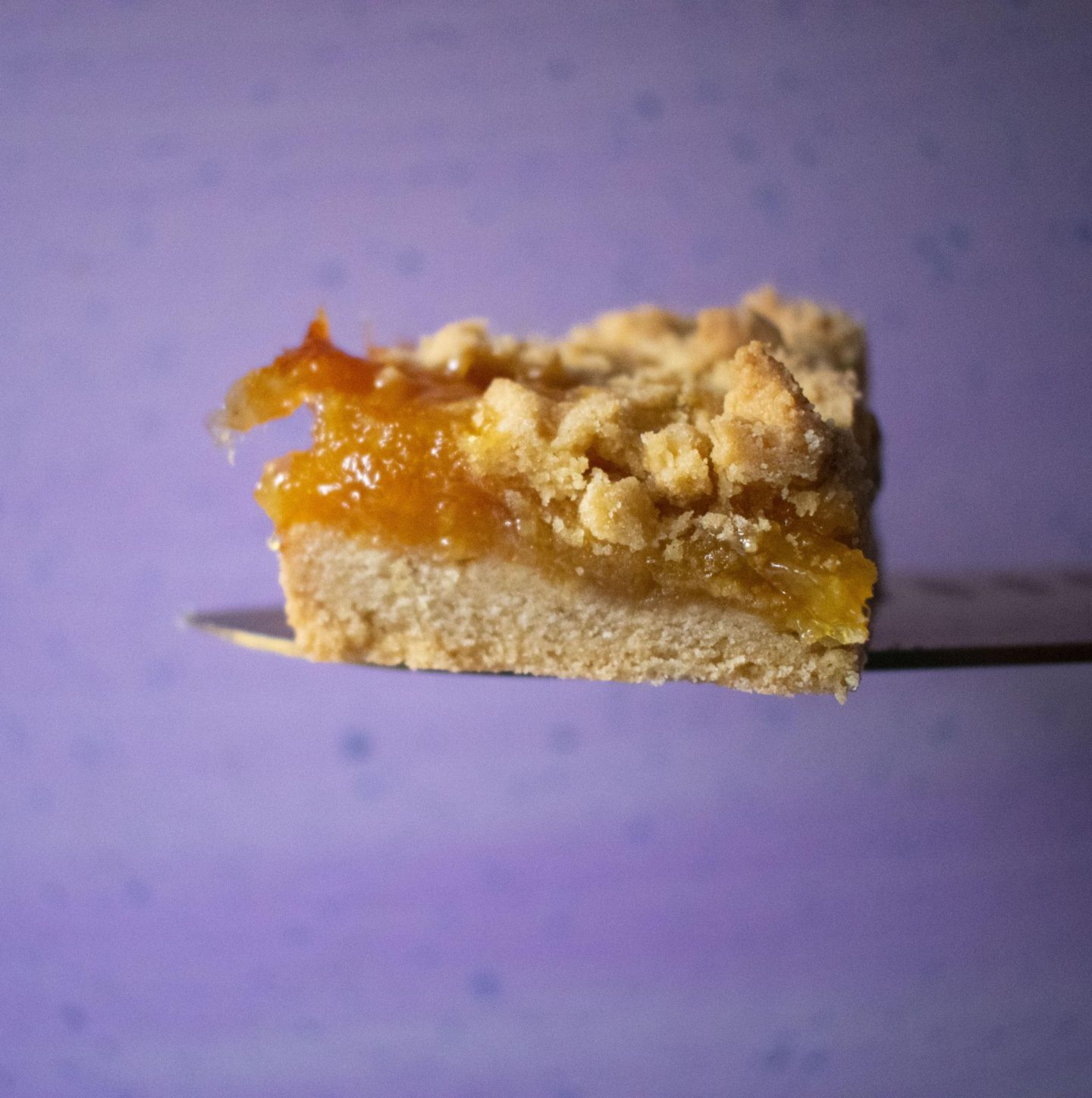 My marmalade crumble bars are jammy, sticky, crumbly and very addictive! This recipe uses just one shortbread cookie dough for both the bottom crust and the crumble on top, which makes the process of making and assembling them super easy and quick!
Ingredients:
200g of marmalade
200g of unsalted butter, softened
170g of light brown sugar
½ tsp of vanilla extract
400g of plain gluten free flour
½ tsp of xanthan gum
Pinch of sea salt
120g of ground almonds
Method:
Pre-heat your oven or air fryer to 180ºC and line a square baking tin with greaseproof paper, set aside.
In a large bowl, mix the softened butter, light brown sugar and vanilla together with a wooden spoon or rubber spatula until just combined.
Sift in the gluten free flour blend, xanthan gum and salt.
Mix it all together until the dough starts clumping together, then give it a thorough knead to bring it together into a smooth ball with no patches of dry flour.
Press just over half of the shortbread cookie dough into your square baking tin. Smooth it out into an even layer, this is easiest done with a small offset spatula.
Sprinkle the ground almonds evenly across the cookie dough crust, all the way to the edges.
Arrange the marmalade in an even layer on top of the ground almonds and crumble over the remaining shortbread cookie dough.
Bake or air fry at 180ºC for about 40-45 minutes or until the crumb topping is evenly golden brown.
Allow the bars to cool completely to room temperature before removing them from the baking tin and slicing them into individual portions.