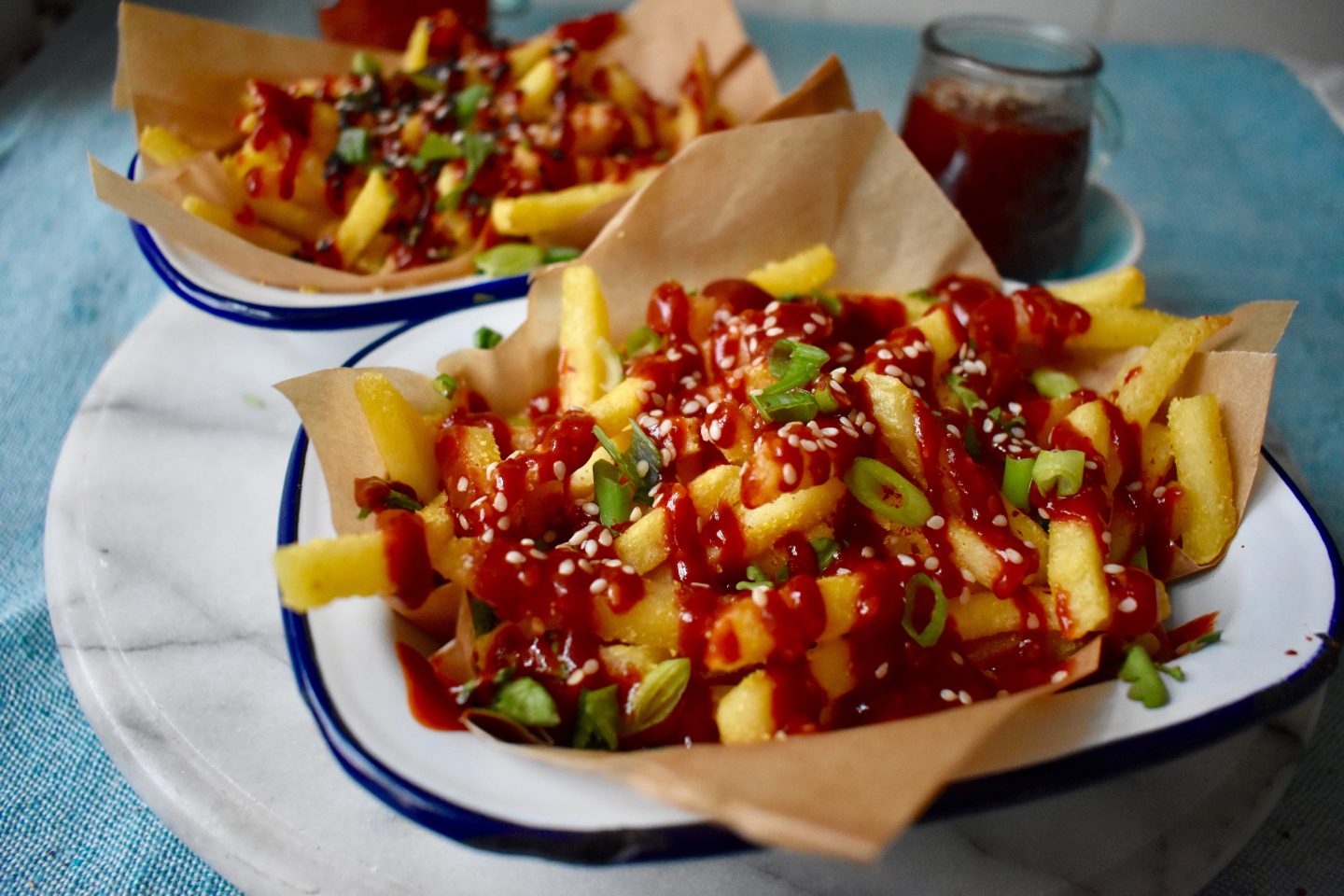 Fries. Crunchy polenta dusted fries. Korean gochujang sauce slathered on top. Do I need to say anything else? Didn't think so. Here's the simply and tasty recipe…you're welcome! 
(Serves 2)

(Use natural/organic ingredients where possible) 
400g of French fries, use large floury potatoes for this, King Edward and Maris Piper are best 
2 tablespoons of olive oil, for baking
1 tablespoon of sesame seeds, toasted (you can also add black sesame seeds for a more smoky flavour too)
2 small garlic cloves, crushed finely
2 tablespoons of apple juice 
1 teaspoon of coconut sugar
1.5 tablespoons of red pepper gochujang paste
2 teaspoons of red chilli flakes (I used Aleppo chillies flakes) 
1 tablespoon of lemon juice/apple cider vinegar 
1.5 tablespoons of sesame seed oil
2 spring onions, chopped up finely 
Simply use a whisk or fork and mix all of your gochujang ingredients together vigorously, pour
 over your French fries and enjoy!
This 
will store well in your fridge for a good couple of weeks, doubt it will hang around that long though!