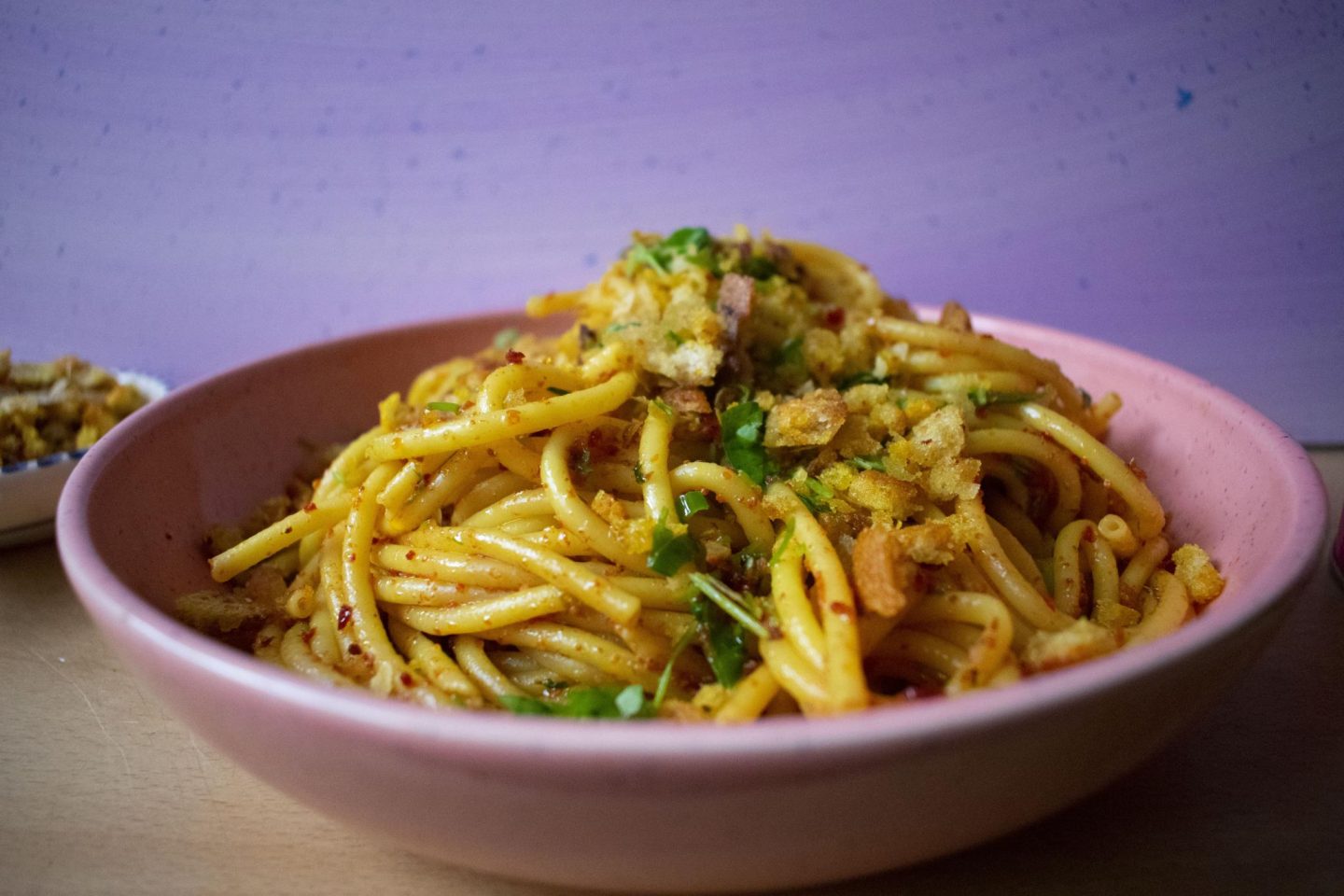 Toss golden garlic and silky olive oil through spaghetti to make this classic Italian dish – ready in the time it takes to boil the pasta. 🤩 It's simple, flavourful, and perfect for busy days.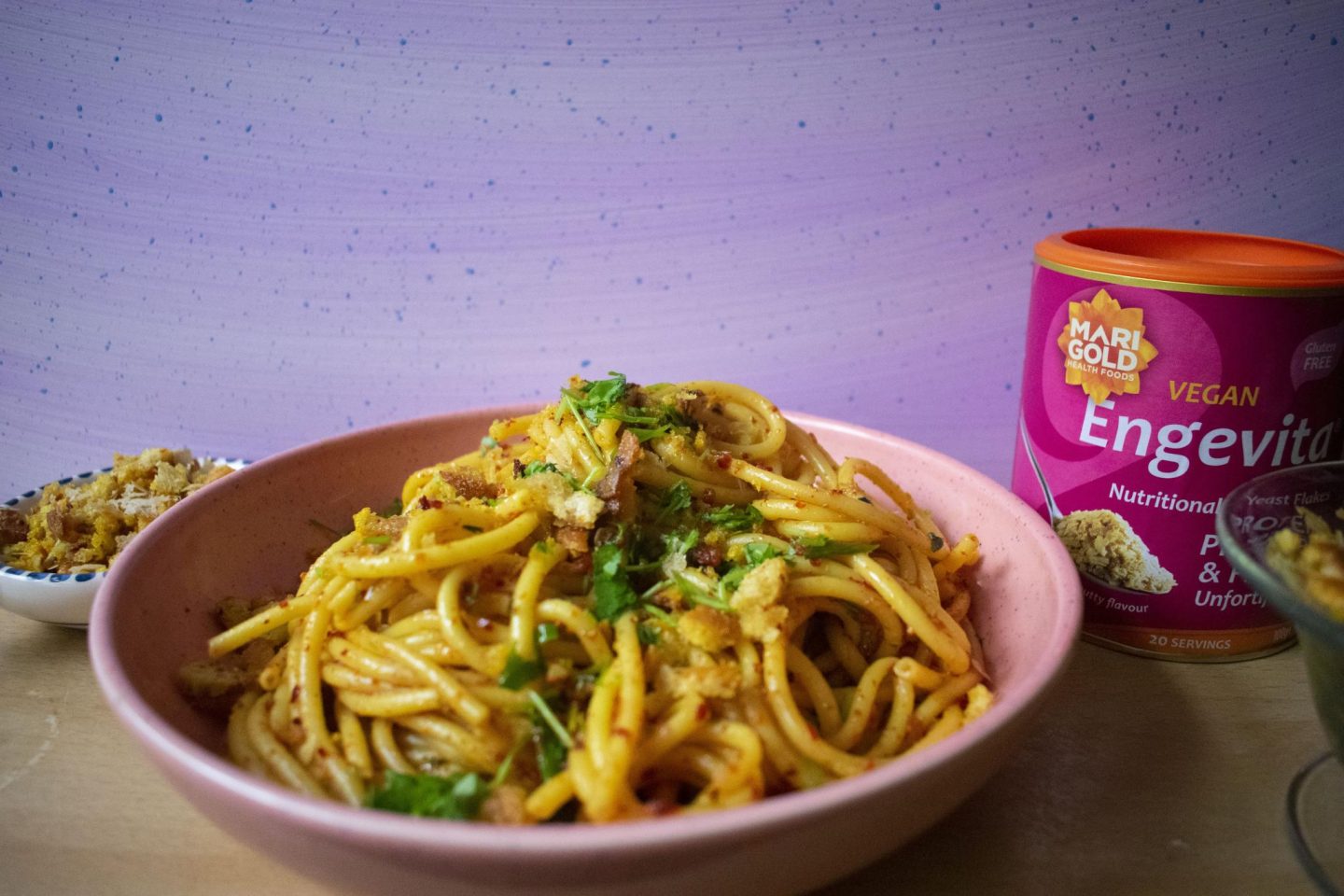 👩🏻‍🍳 Ingredients:

· 300g spaghetti/tubular pasta/linguine
· 4-5 tbsp extra virgin olive oil
· 4 garlic cloves, finely chopped
· 1- 2 tsp of red chilli flakes/ Aleppo chilli flakes
· 2 tsp of sea salt
· A small handful of parsley, finely chopped, plus extra for garnish
For the pangritata:
· A handful of sourdough breadcrumbs
· 2 tbsps of olive oil
· A pinch of sea salt
· A pinch of turmeric
· A pinch of red chilli flakes/ Aleppo chilli flakes
· 1-2 tbsps of Engevita Protein & Fibre Yeast Flakes Unfortified

😋 Method:

1. Start off by making your pangritata first by heating a large pan with 2 tablespoons of olive oil over medium heat. Add in your breadcrumbs, seasonings, and toast for a couple of minutes. Turn the heat off and allow to cool completely before adding your nooch to the mixture and set aside.

2. Next, bring a large pan of well-salted water to the boil and cook your chosen pasta for about 10 mins, or until al dente, the pasta should not be cooked all the way.

3. When the pasta is nearly ready, heat the oil in a large frying pan set over medium heat and sizzle the garlic and chilli for 1 minute until fragrant and the garlic is lightly golden but not brown. Add a quarter of the parsley at this stage.

4. Drain your pasta and add it to the garlicky oil with the remaining parsley. Season and toss to combine, then serve with a generous lashing of your pangritata and more freshly chopped parsley. Serve right away!