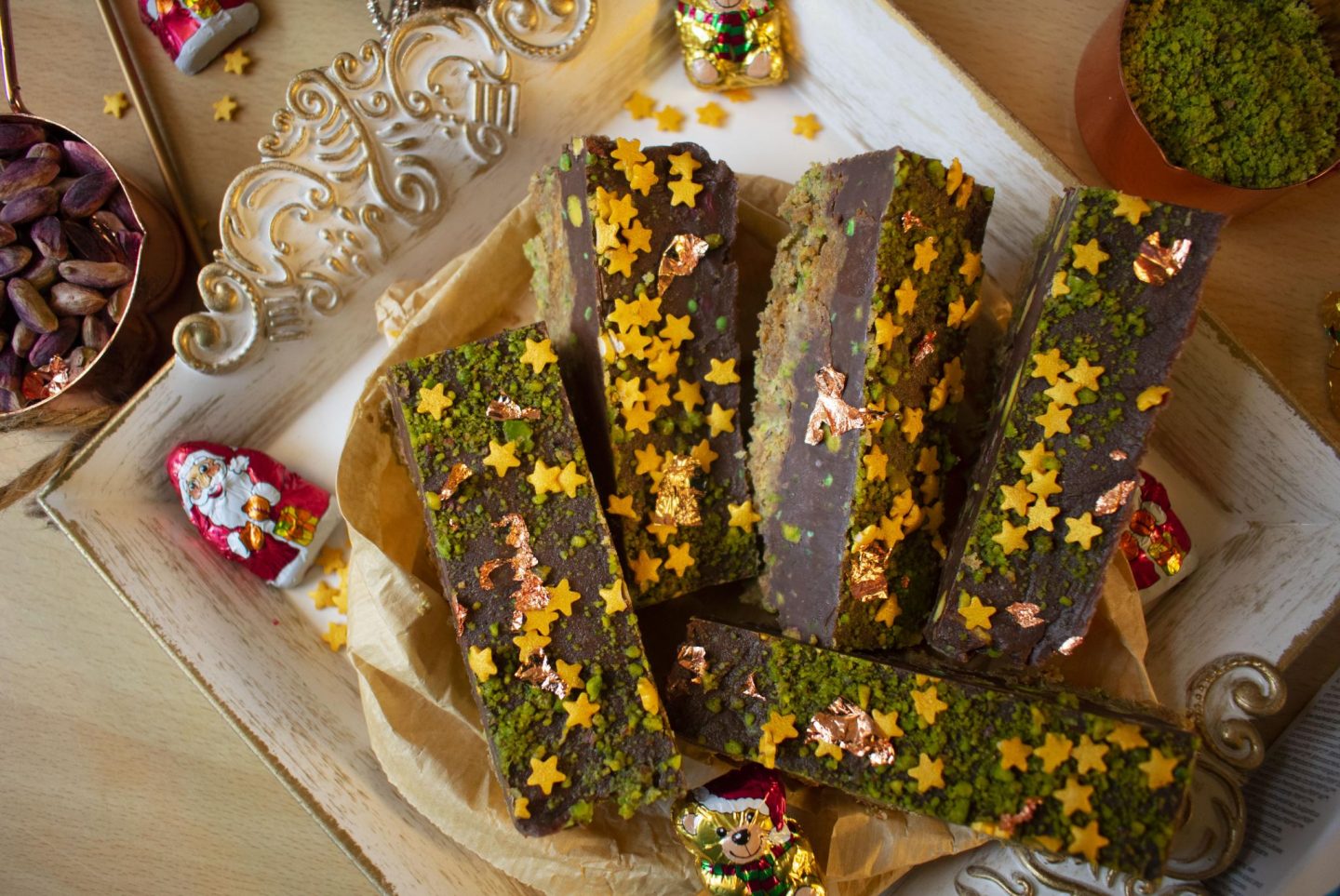 Ingredients:
    100ml of butter/vegan butter, plus extra for the tin
    250g gingernuts/gf digestives with 1 tsp of ground ginger added
    80g of finely ground pistachios plus an extra tablespoon
250g vegan dark chocolate, finely chopped
    A small handful of edible Christmas sprinkles
A handful of pistachios, shelled and roughly chopped
Edible gold/copper leaf

Method:
    Oil a 20 x 20cm brownie tin and line with foil or greaseproof paper Tip your chosen biscuits and ground ginger into a food processor and blitz to course crumbs. Melt your butter in a small pan over a low heat and pour this over the crumbs and pulse to combine. Finally, add in 1 tbsp of ground pistachios, mix well and then tip the mix into the prepared tin, press into an even layer and chill in the fridge whilst you prepare your topping.

Next, put the chocolate in a heatproof bowl with an extra tablespoon of butter. Slowly melt the chocolate until you have a smooth ganache., stir in a large pinch of salt at this stage and a small handful of pistachios.

    Pour the ganache over the biscuit base and scatter with ground pistachios and your Christmas sprinkles.  Chill for at least 4 hrs until set, then slice into bars. ENJOY!