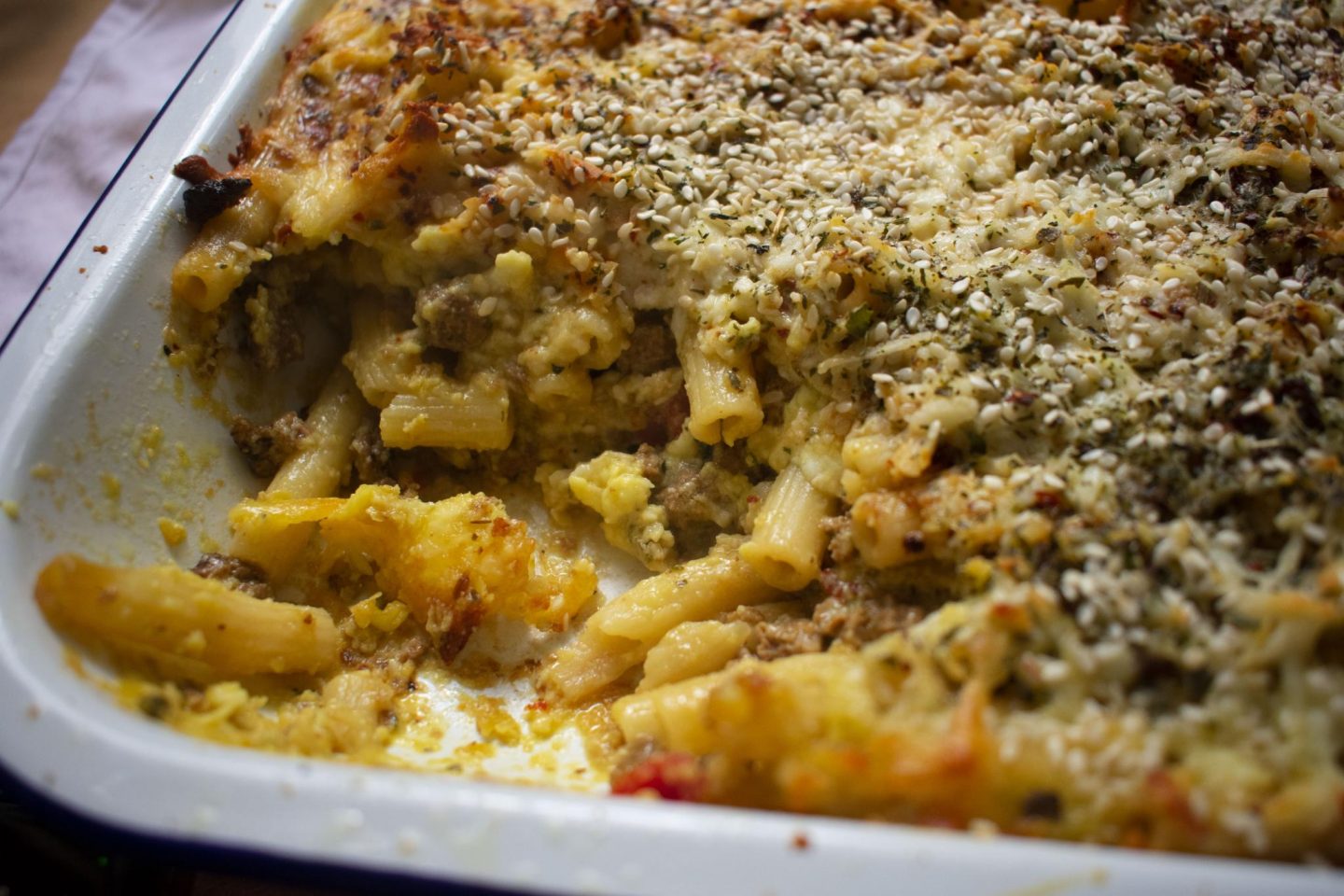 Delicious, creamy and oh so comforting, this pasta bake is so simple to make and will all the Cypriot flavours to tickle your tastebuds, you'll be eating sunshine on your plate!
Ingredients:
500g of medium/long tubular pasta, cooked and ready
1 tsp of dried mint
500g of Quorn mince
1 tsp of ground cinnamon
2 onions finely chopped
1 tsp of garlic powder
1 tsp of sea salt
2 tbsps of sesame seeds
1 tsp of Aleppo Chilli Flakes
1 tbsp of Niki's Turkish Blend
1 tsp of oregano
150g of unsalted butter
100g of plain (gf works fine too) flour
1.5 litres of any milk
80g of grated halloumi/hard vegan cheese plus extra for layering and sprinkling
3 eggs
3 tbsps of olive oil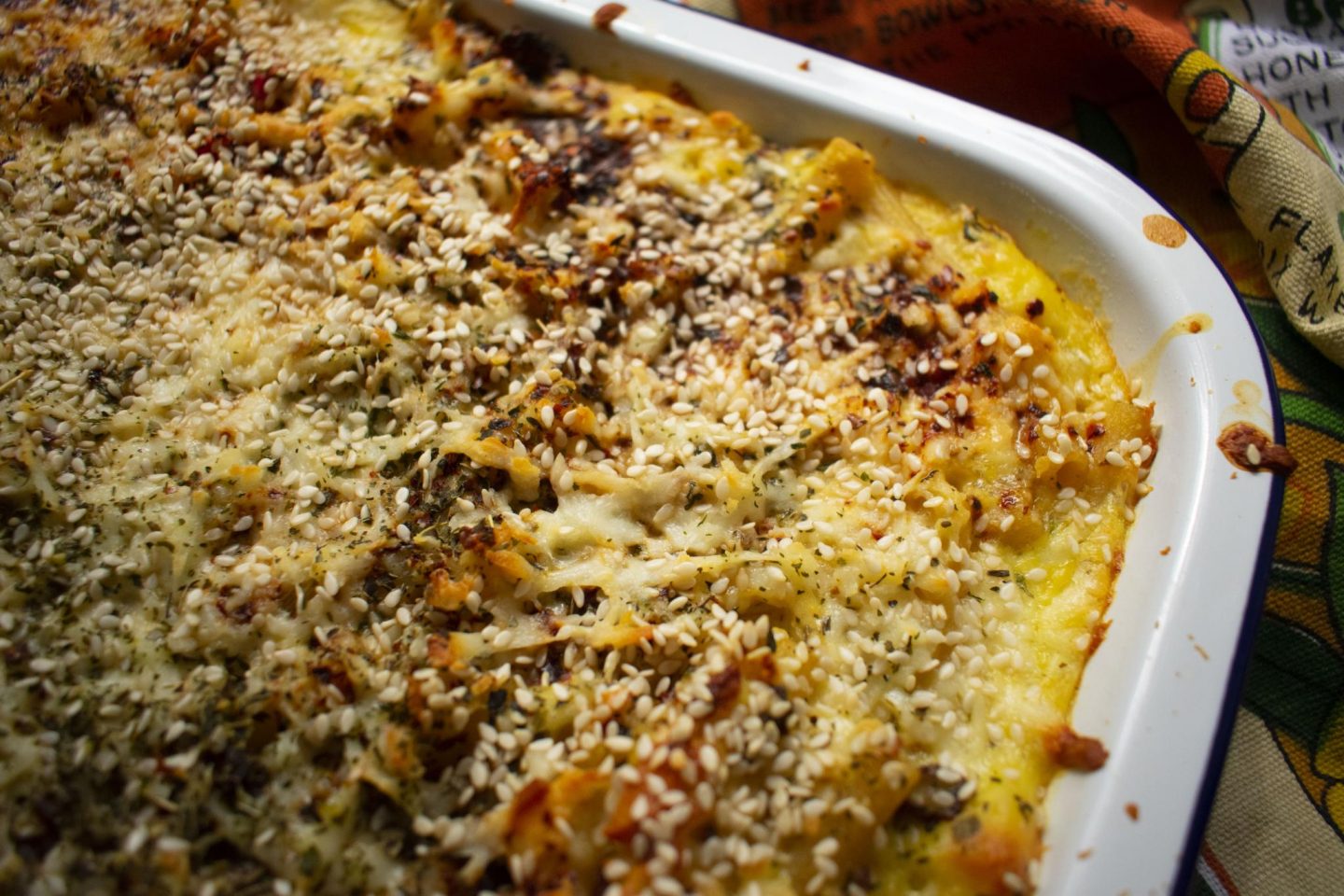 Method:
Start off my making you halloumi béchamel sauce. On a medium-low heat, melt you butter in a deep pan and whisk the flour to form a thick paste, called a roux. Once this mixture starts to bubble, add the milk bit by bit and whisking until it thickes into a nice sauce. Remove from the heat and add in the halloumi and half of the dried mint. Set to one side so it cools down a bit.
At this stage, preheat the oven to 200 degrees and grease a deep baking dish or tray with a tablespoon of olive oil and set to one side. Prepare the Quorn whilst the oven is heating up by heating the remaining 2 tablespoons of olive oil in another medium sized pan over a medium-high heat.
Add in your Quorn and break it up with a spoon so its ground up evenly. Add your spices, taste for seasoning and lower the heat, cooking it for a further 10 minutes.
Go back to our halloumi bechamel sauce and now whisk in your eggs to help further thicken the sauce. Your are now ready to assemble your pasta bake!
Bring all the dishes together and start off by layering a base level of pasta and mixing it with a few tablespoons of your Quorn mince. Spoon over a layer of your halloumi bechamel sauce and continue this process until you fill up your tray. Finish off by sprinkling extra halloumi on top along with your extra dried mint and Alleppo Chilli flakes and sesame seeds for extra crunch.
Bake for 45 minutes or until the edges are bubbling and you have a nice golden brown crust. Leave your Cypriiot pasta bake dish to rest for at least 40 minutes before serving so it has a chance to firm up. Afiyet Olsun!