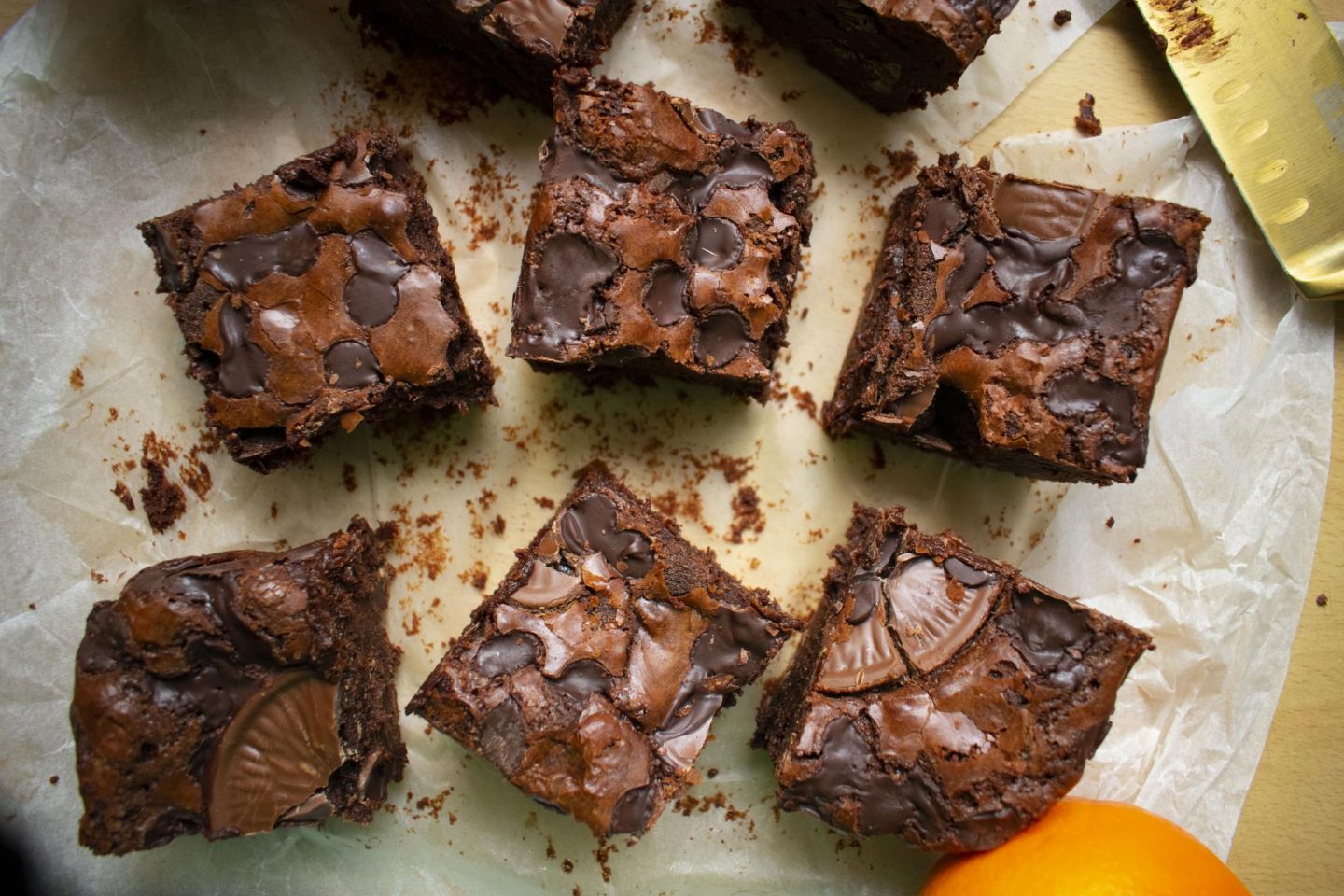 Ingredients:

150g 70% dark chocolate chunks + 50g of dark chocolate chips
100g of Terry's Chocolate Orange + 200g, chopped
200g of unsalted butter
3 eggs
200g of coconut sugar
90g of gf/regular plain flour
35g of cocoa powder/cacao powder
1 tsp of organic orange extract

Method:

Preheat your oven to 180C/160C Fan and line a square baking tray with greaseproof paper. set aside.
Melt together the butter, dark chocolate chunks and Terry's Chocolate Orange in a small pan over a gentl heat. Set aside to cool down. 
Using an electric whisk or by hand, whisk together the eggs & coconut sugar for a few minutes until it is very mousse like, and is double the original volume.
When whisked, pour the cooled chocolate mix over eggs and fold together carefully, sift the cocoa/cacao powder and gf/plain flour on top of the chocolate mixture, add the orange extract, and then fold together again.
Once combined well, fold through the Chocolate Orange chunks and pour into the prepared tin and top with some extra dark chocolate chips and terrys – bake in the oven for 40-55 minutes. Once baked, leave to cool in the tin completely before slicing. Enjoy!