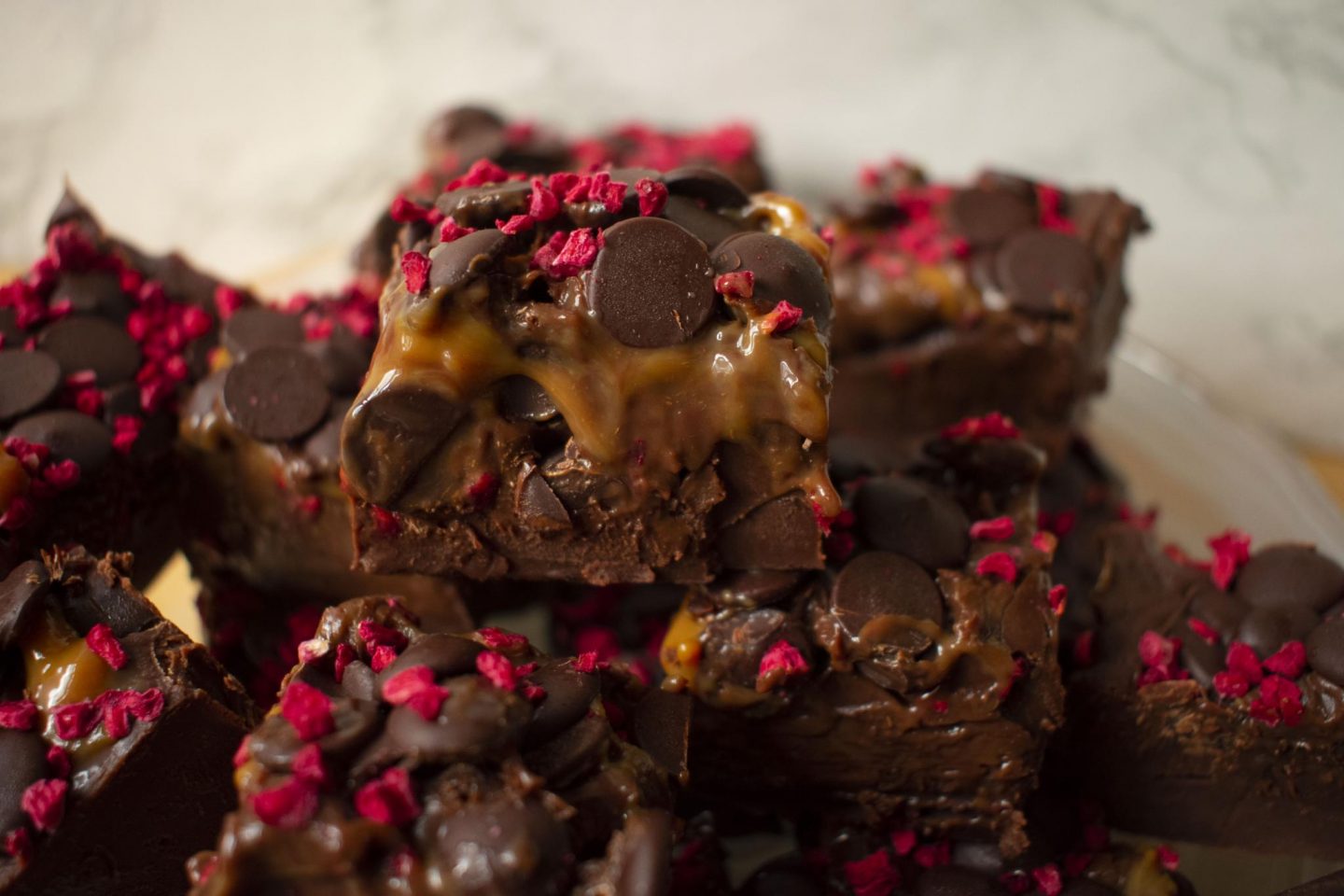 Can there be anything more satisfying than chocolate-coffee fudge? Irresistibly smooth and indulgent, this fudge takes minutes to make and SECONDS to eat! The perfect gift this valentine's day, for a loved one or just for yourself! 

Ingredients:
450g of dark chocolate plus a handful of dark chocolate chips
1 teaspoon of organic coffee extract
1 teaspoon of instant coffee (for extra intensity, optional)

397g (1 tin) of condensed milk

A scattering of freeze-dried raspberries Caramel sauce, for drizzling (optional) 
Method:
1. Break up your dark chocolate into small chunks and place in a non-stick saucepan with the condensed milk, organic coffee extract, and instant coffee, if using.  Melt the ingredients gently over low-medium heat, stirring occasionally until smooth and silky. (You can also melt it in the microwave in 10-20 second bursts, stirring frequently).
2. Press the fudge into a 20cm square tin which has been lined with greaseproof paper and smooth over the top with the back of a spoon or a cranked spatula and decorate with extra dark chocolate chips and freeze-dried raspberries. You can also drizzle over some caramel sauce at this stage for extra decadence. 
3. Chill in the fridge for 1 hour or until set, then cut it into squares. You can store the fudge in an airtight container in the fridge for up to two weeks or you can freeze it (the fudge won't 'freeze' solid but it will keep for up to 1 month like this). ENJOY!