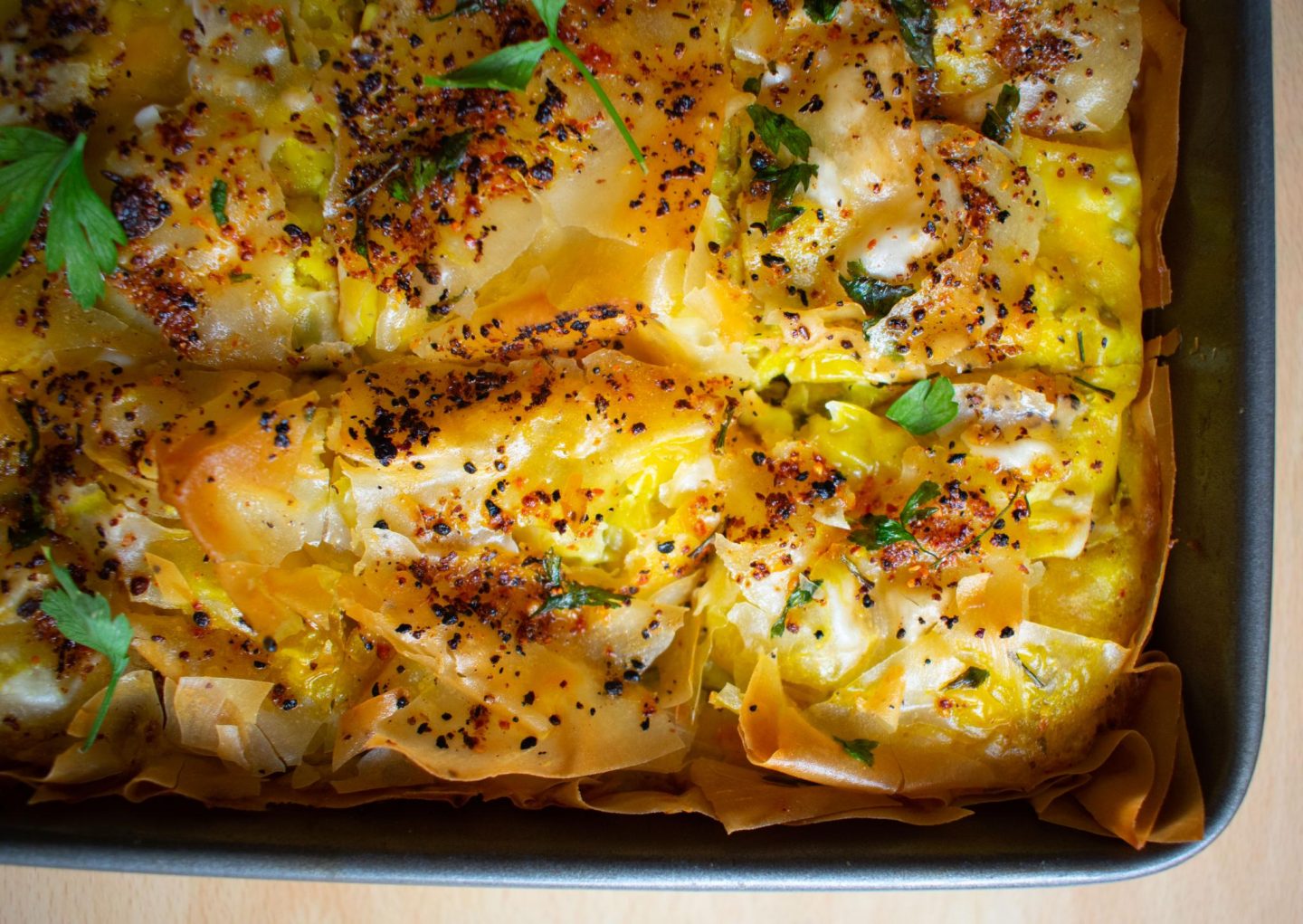 Few dishes make me smile as big as this börek. It's flaky, crispy, light and sooooo easy! Mouth-watering if I do say so myself!
Ingredients:
500g feta cheese, crumbled
Half a bunch of fresh parsley, chopped plus extra, for garnish
200g of unsalted butter, melted plus extra, for greasing
2 tablespoons of Niki's Turkish Blend
10 sheets (approx.) of filo pastry
3 eggs
200ml of milk
3 tablespoons of olive oil
1 teaspoon of turmeric
1 teaspoon of sea salt
1 tablespoon of saffron water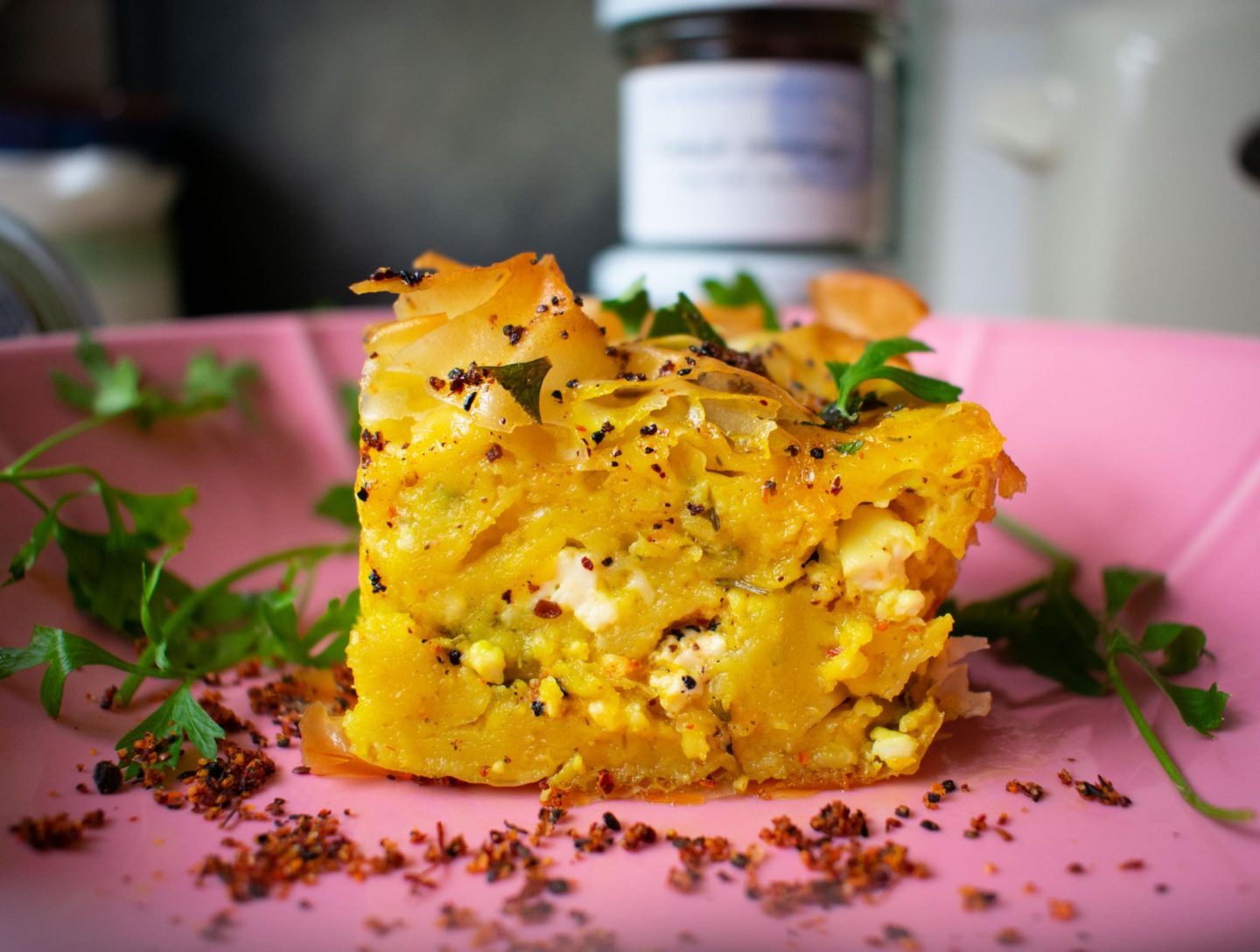 Method:
Preheat the oven to 180C. In a large bowl combine the feta cheese, 1 tablespoon of Niki's Turkish Blend and the chopped parsley in a bowl and put it aside.
In another bowl whisk the eggs, sea salt, ground turmeric, milk, melted butter and olive oil until you have a nice runny golden mixture, set aside.
Grease your baking tin with the melted butter and lay down the first sheet of filo pastry. Brush some melted butter over this sheet so it's totally absorbed in butter. Now, take the filo sheets and rip them up into small pieces and soak them in your egg mixture. Place pieces of soaked filo pastry and place them in the bottom of your baking tray. Do this until you have filled the tin halfway.
Now crumble in your feta cheese mixture in one even layer. Lay the rest of the soaked filo sheets on top so there's no feta mixture peeking out.
Sprinkle with Niki's Turkish Blend and some parsley. Finally, pour over your saffron water and some melted butter and bake for about 40 minutes or until golden. Serve hot with extra parsley garnish. ENJOY!!