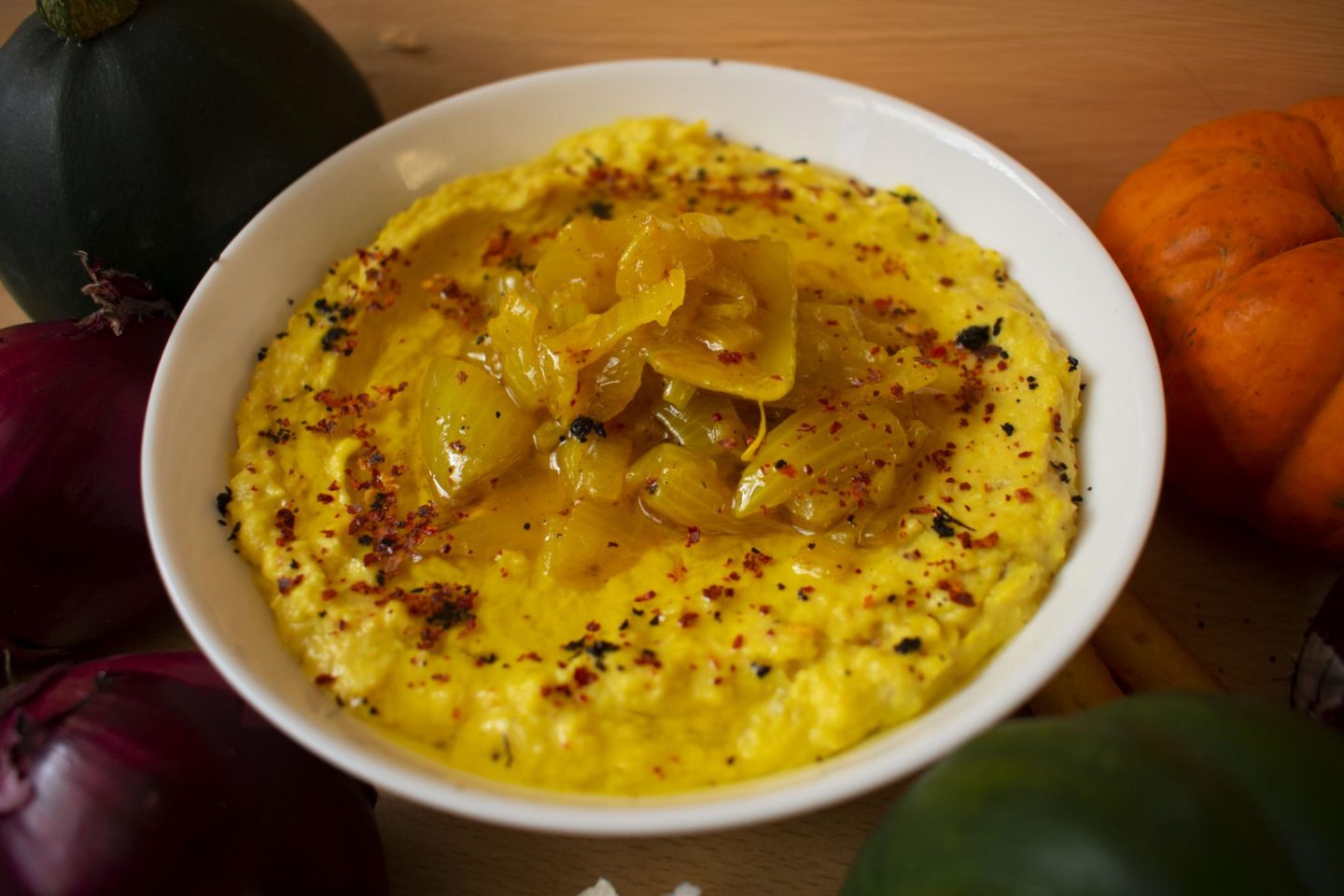 Ahhh…so many different variations of houmous, but Caramelised Onion Houmous truly is the god among them, okay? Yep, that's the end of that. Glad we sorted that out. 😉

Ingredients:

400g can of Chickpeas (Don't drain away liquid!)
80ml Chickpea Brine from the can, or as needed
3 tbsp Extra Virgin Olive Oil, plus extra for serving
1 Lemon, juice only     2 tbsp Tahini
1/2 tsp Cumin
1/2 tsp Salt, or to taste
1/4 tsp Black Pepper, or to taste

For the caramelised onions:
400g White Onion, finely diced
 Half a head of garlic, peeled and roughly chopped
1 tbsp Butter
1 tbsp Brown Sugar 1 tbsp of ground turmeric
Salt & Black pepper, to taste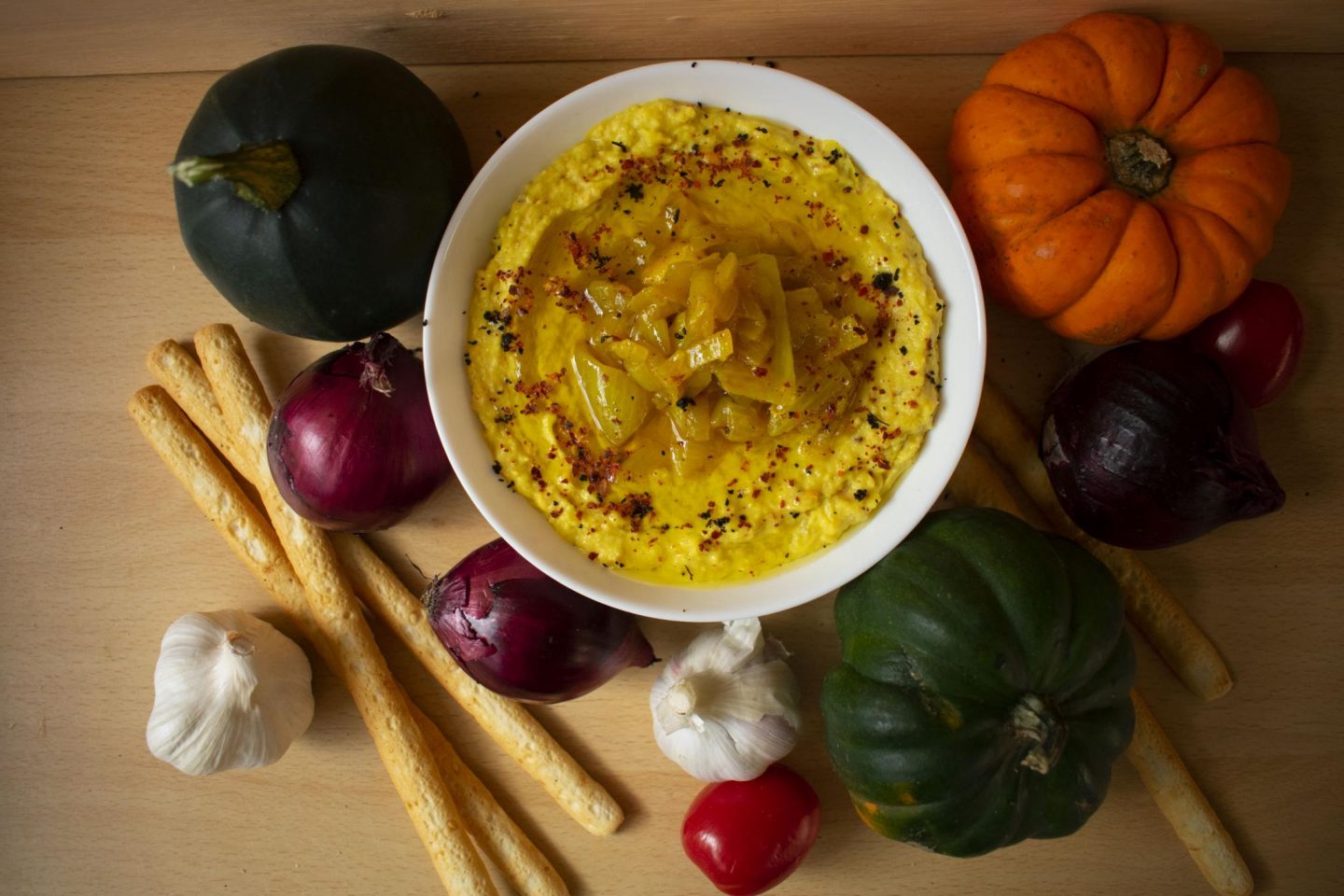 Method:
Melt 1 tbsp of butter in a non-stick pan over medium heat and add your onions and garlic. Sauté until they start to soften and become sticky (10-15mins). Add 1 tbsp brown sugar, 1 tbsp of turmeric and seasoning (to taste), then turn down heat to a low. Fry until deep golden and sticky (around 15mins longer). Don't let them go crispy, if they start to char then lower the heat.
Add all of chickpeas, lemon juice, extra virgin olive oil, tahini, cumin, approx 1/4 cup of chickpea brine, salt & pepper to a food processor and pulse until completely smooth. Taste for seasoning then add in your caramelised onions and garlic, saving some to garnish. Pulse again until the onions blend in. Add the last splash of chickpea brine to thin out if needed.
Serve with an extra drizzle of extra virgin olive oil,  some caramelised onions and garlic. Serve at room temp with extra seasoning such as Urfa chilli flakes and Alleppo flakes, divine!