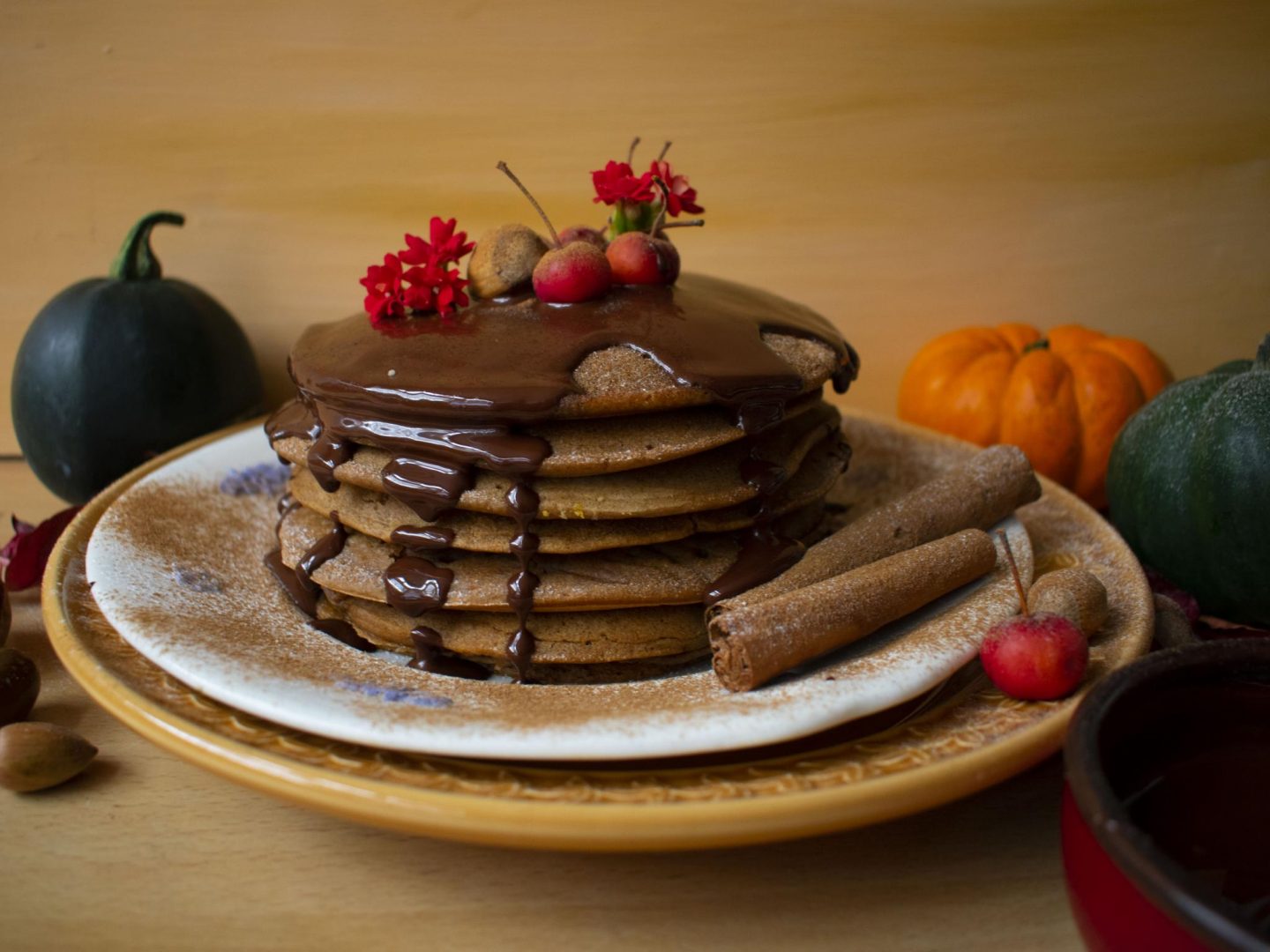 Warming, cosy, soft pillows of deliciousness, that's what these pancakes are! Vegan and gluten free, these are the pancakes to make this autumn. In fact it's the recipe we turn to time and time again for a base pancake, feel free to sub the cinnamon for ground ginger, mixed spice, pumpkin pie spice…ideas ideas!
Ingredients:
240g of plain flour (gf works too)
2 tablespoons of coconut sugar
1 tablespoon of ground cinnamon
1/4 teaspoon of sea salt
1 tablespoon of baking powder
240ml of almond milk
2 teaspoons of apple cider vinegar
1 tablespoon of vanilla extract
2 tablespoons of coconut oil, melted
150g of 70% dark chocolate, melted with 1 teaspoon of raw cacao powder
Method:
Start off with your makeshift buttermilk. In a small bowl measure out your almond milk and add the acv to create the buttermilk mixture, set this aside while you prep your dry ingredients.
In another large bowl, add the flour and whisk the remaining dry ingredients.
Now pour in the buttermilk, the melted coconut oil and vanilla extract. Whisk the batter gently, don't worry if there are small lumps.
Heat your pan over a medium-high heat and pour a small ladle full of the batter into the middle of your pan.
After a couple of minutes, small bubbles will form around the edges and the edges will also appear cooked, flip and cook on the other side for another 2 minutes. Once you've stacked them high on your serving plate drizzle over your raw cacao drizzle and enjoy immediately.
Enjoy!