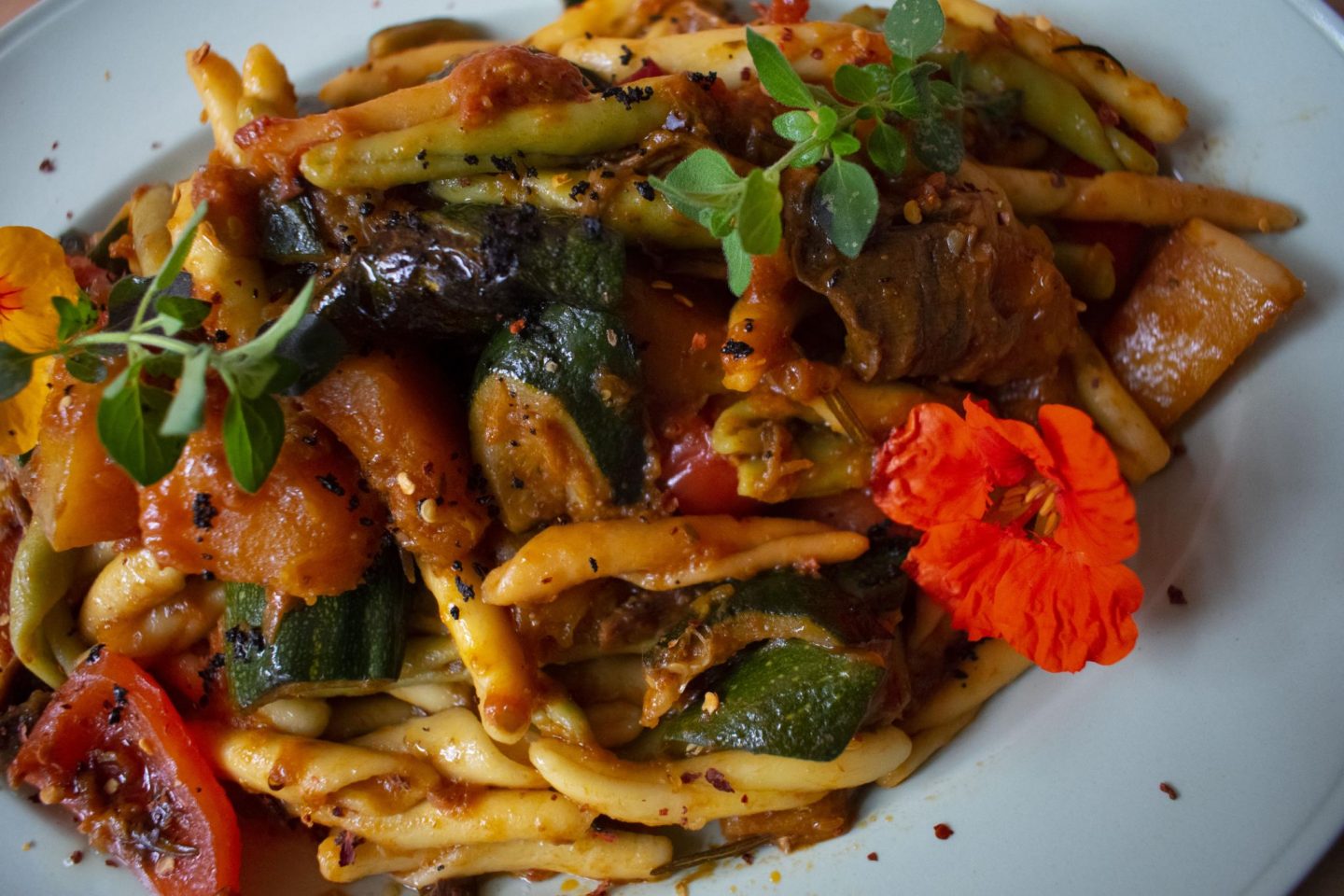 Ingredients:

2 Tbsp oil from sun-dried tomatoes or virgin olive oil
1 clove garlic, minced
280g dry pasta
2 tbsp of exra olive oil
1 chopped aubergine
1 chopped yellow (or any colour!) pepper
2 chopped courgettes
½ tsp fine table salt
½ tsp ground black pepper
100ml of red pesto
500g of halves cherry tomatoes
2 tsp of chilli flakes or 1 to 1/2 a tsp for milder version 
1 tsp of sage powder
1 tsp of urfa chilli flakes and 1 tsp of sea salt
Fresh oregano, to garnish (optional)

Method:
Set the oven for 250C and bring out a sheet pan and pour in the olive oil. Spread out the chopped yellow pepper, courgette and aubgerine, season with salt and pepper and mix well. Roast in the middle of the oven for 15 minutes, mixing once halfway.
Cook the pasta in salted water until al dente. Drain but keep about 150ml of pasta water in the pot.
Add the pesto to the pasta and pasta water and mix well until creamy. Follow with the roasted veggies, the rest of the spices and cherry tomatoes. Mix well, taste test and adjust seasoning if needed. Add extra chilli if your dare and serve hot hot hot!