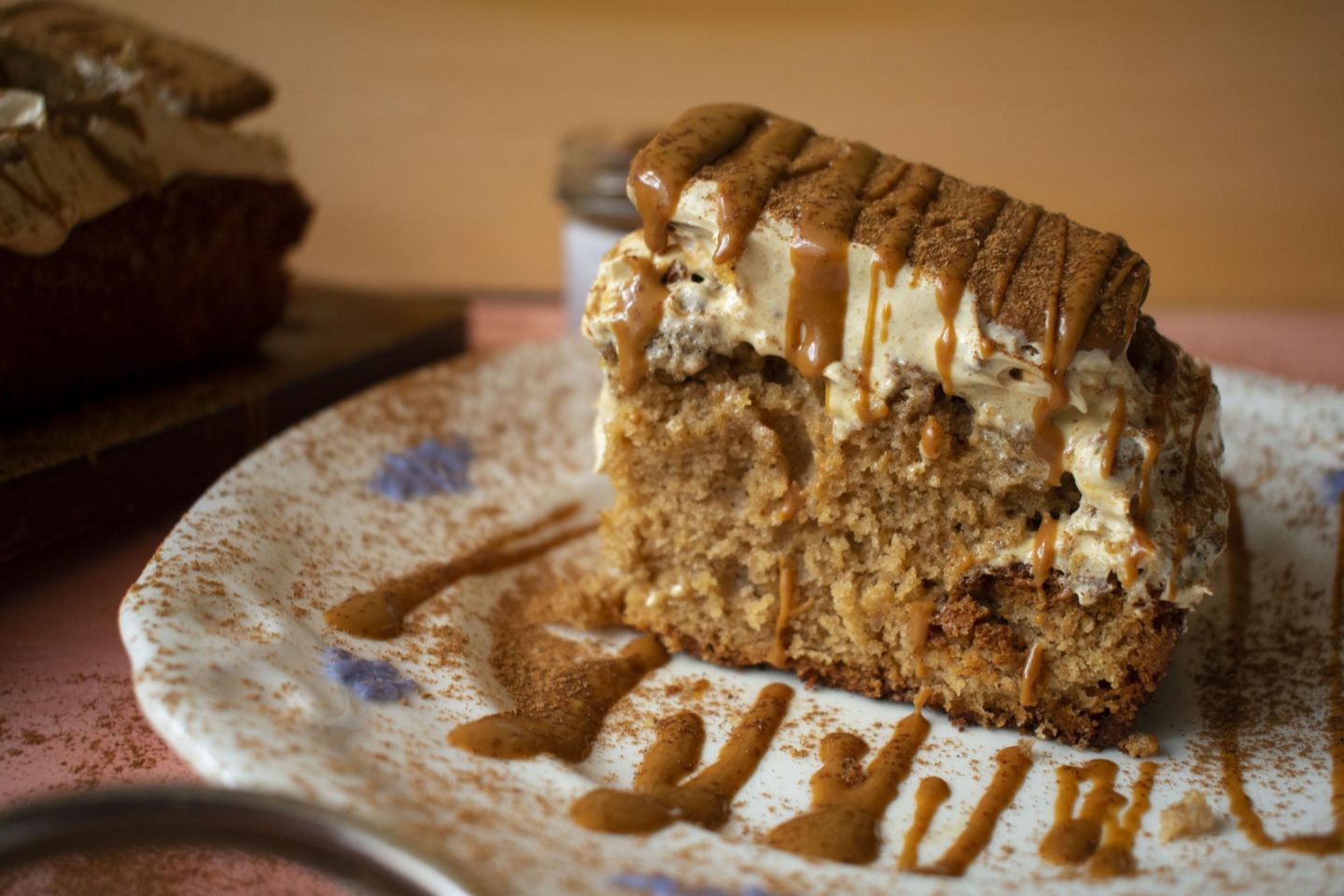 For the Biscoff Cake:

200g of unsalted butter softened200g of coconut sugar4 eggs200g of self-raising flour (gf works too!)1 tsp of vanilla extract2 tbsp of almond milk130g of Biscoff Spread1 tsp of speculoos spice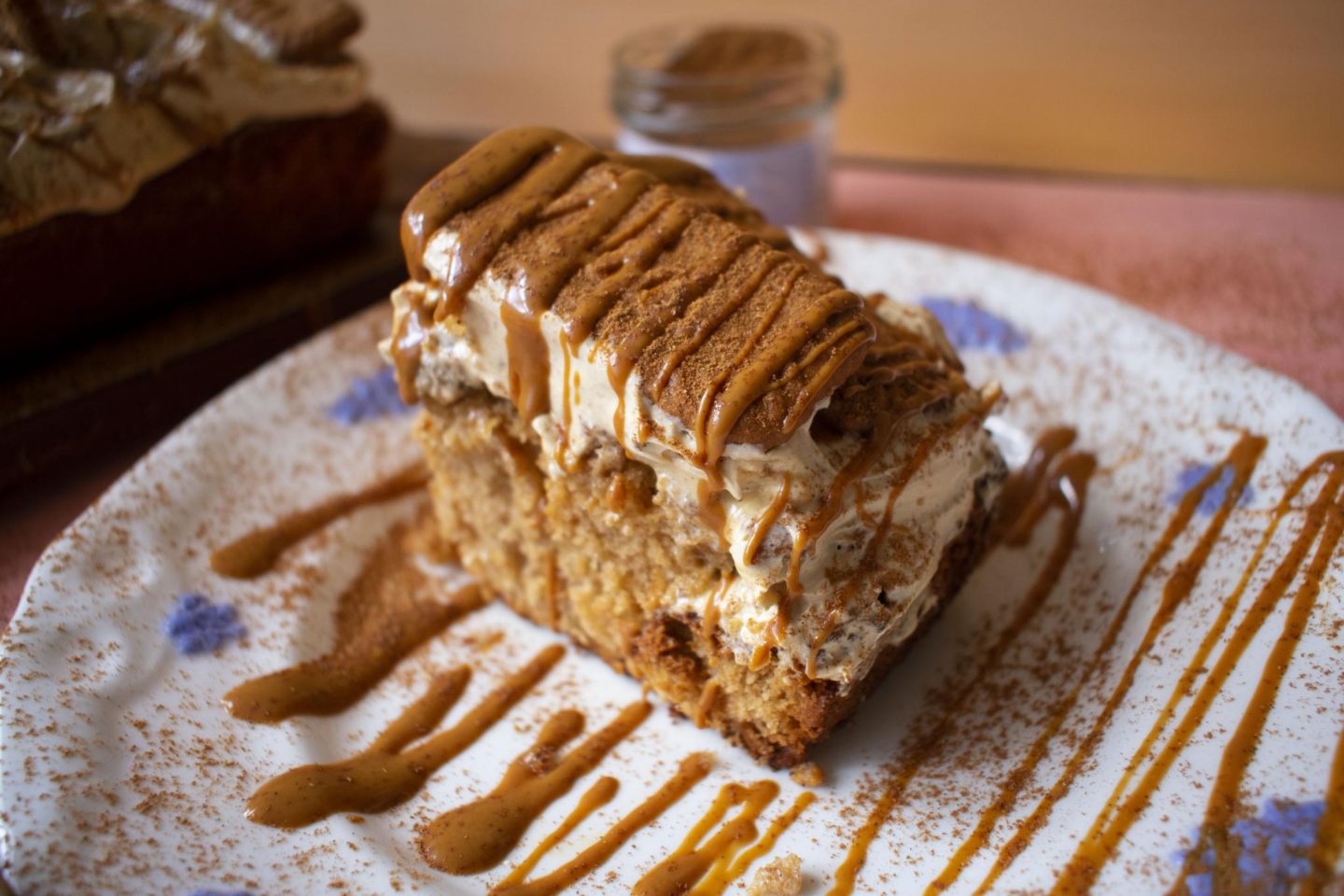 For the Biscoff buttercream:

50g of butter, softened250g of icing sugar, sifted1 teaspoon of vanilla extract200g of Biscoff spread2-3 tablespoons of almond milk  👩🏻‍🍳 Method: 1.             Preheat the oven to 180ºC/ Gas 4. Grease and line a brownie tin with greaseproof paper.
2.             Add the butter, sugar, eggs, flour, vanilla extract, speculoos spice and milk to a mixing bowl. Beat the ingredients together using an electric whisk for 1-2 minutes or 4 minutes if beating by hand. Add the Biscoff spread and mix in gently or an extra 2 minutes.
3.             Bake for 1 hour or until a skewer inserted into the centre of the cake comes out clean. Leave to cool on a wire rack while you make the buttercream.
4.             Cream the butter until really pale in colour. Add the sifted icing sugar and the vanilla extract and mix together until the butter and sugar has combined. Continue to beat until fluffy and very creamy in colour and texture.
5.             Once the buttercream is fluffy add the Biscoff spread, and mix until combined. If the mixture if too stiff loosen with the cream or milk until you reach the desired piping consistency.
6.             Slather on top of your cooled cake, add some Lotus/speculoos biscuits and if desired drizzle some extra Biscoff spread over your finished creation for an extra decadent touch!
Enjoy!