Ingredients:
200g of plain flour (gf works well here too)
1 tbsp of poppy seeds
1 tsp of baking powder
120g of unsalted butter, softened
200g of coconut sugar (or any sugar!)
The zest of 2 lemons
4 eggs
1 tsp of organic lemon extract @steenbergsltd
100ml of fresh lemon juice
50ml of almond milk (or any milk!)
Icing
130g of icing sugar
2 tbsp of lemon juice
Extra scattering of poppy seeds @steenbergsltd
A sprinkle of cornflowers @steenbergsltd
Extra lemon zest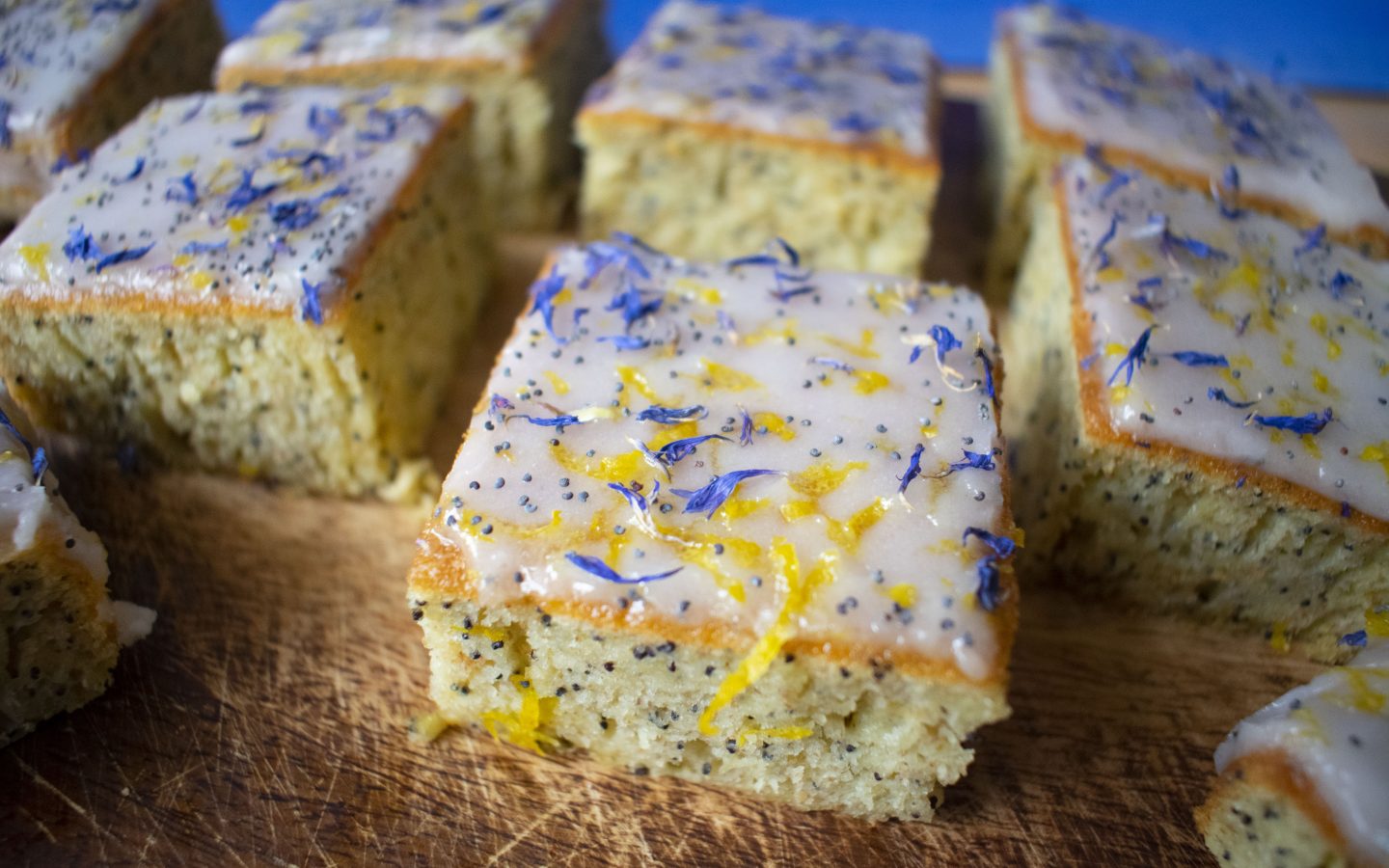 Method:
Preheat your oven to gas mark 4 or 180°C . Grease your sheet pan and line with greaseproof paper, letting it hang over two sides.
In a bowl, whisk together the flour, poppy seeds and baking powder.
In another bowl, cream the butter, sugar and zest with an electric mixer or by hand with a whisk.
Add the eggs in one by one and beat until smooth. Stir in the dry ingredients alternately with the lemon juice and milk and mix until just combined. Spoon the batter into the prepared pan.
Bake for 1 hour or until a toothpick inserted into the centre of the cake comes out clean. Let it cool completely on a wire rack before unmoulding otherwise it will come out as one heaping mess…trust me!
Icing
Simply whisk the icing sugar and lemon juice until smooth and pour on top of your cooled sheet cake. Decorate with cornflowers, poppy seeds and extra lemon zest.