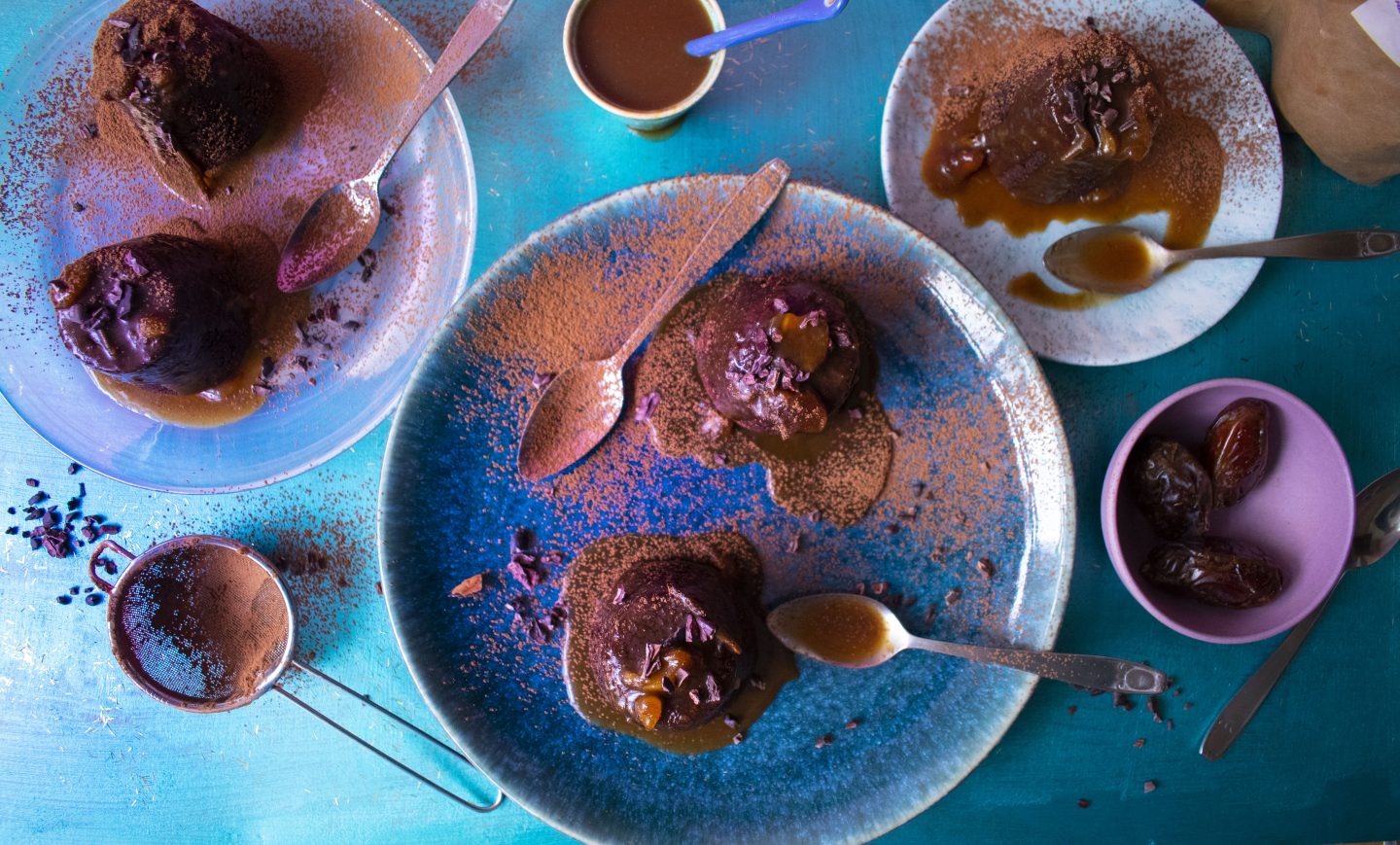 This sticky toffee pudding is seriously special…the moist raw cacao sponge is completed with our signature sticky toffee sauce studded with Medjool dates and our raw cacao nibs…positively delightful! It's super easy to make and you'll find yourself making this over and over again, a delicious dessert.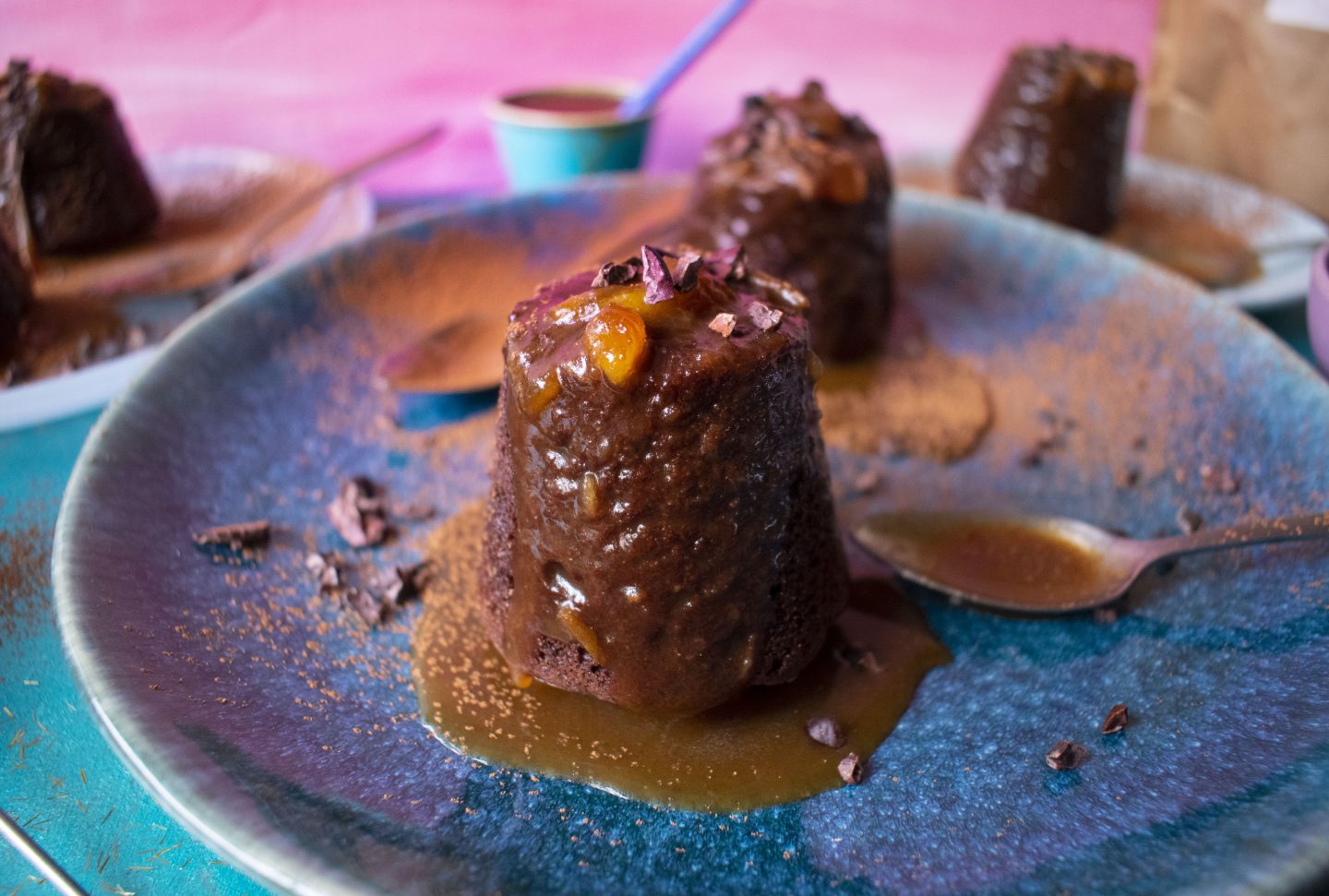 Ingredients:

2 tablespoons of raw cacao powder plus extra for garnishing 
2 tablespoons of sweet freedom (or more to taste)
300g of almond flour
1 teaspoon of vanilla extract 
1/2 teaspoon of baking powder 
1/4 teaspoon of Himalayan salt
4 tablespoons of vegan butter
100ml of hot water
3 tablespoons of smooth almond/cashew butter

For the Sticky Toffee Sauce:
4 tablespoons of vegan butter
2 tablespoons of sweet freedom or more to taste
2 tablespoons of coconut sugar
3 tablespoons of coconut milk (thick part only)
A pinch of Himalayan salt
1 tablespoon of Raw Cacao Nibs

Method:
Grease your pudding moulds and line them with greasproof paper, set adide.

In a small bowl, whisk together the sweet freedom syrup, hot water, and vanilla extract. Set aside. In a medium bowl, whisk together the almond flour, raw cacao powder, baking powder, and Himalayan salt.
Now, in a large bowl, beat the vegan butter until pale and fluffy which will take about about 2 minutes. Beat in the almond/cashew butter until well combined, then beat in the raw cacao powder and almond flour mixture.
Add the sweet freedom/hot water mixture and beat until the batter is smooth. Pour into the prepared moulds carefully and wipe down the sides to avoid burning edges.

Bake in a preheated oven at 180 degrees or gas mark 3/4 for about 10-12 minutes or until the middle feels bouncy to the touch. Allow to cool completely before turning out onto your serving dish.

Sticky Toffee Sauce:
In a large saucepan over a medium heat, combine the butter and the coconut sugar and syrup. Stir together as they melt and then bring to a boil. Reduce the heat to medium low and continue to cook about 5 minutes, until it's golden amber in colour. Keep your eye on it, as it can boil over or burn all too easily (Trust us!).
Add your coconut milk and chopped up dates at this stage. The mixture will bubble vigorously; this is normal. Whisk until smooth and boil another 2 minutes. Let your sauce cool to lukewarm before serving over your pudding and garnish with your raw cacao nibs and an extra dusting of raw cacao powder.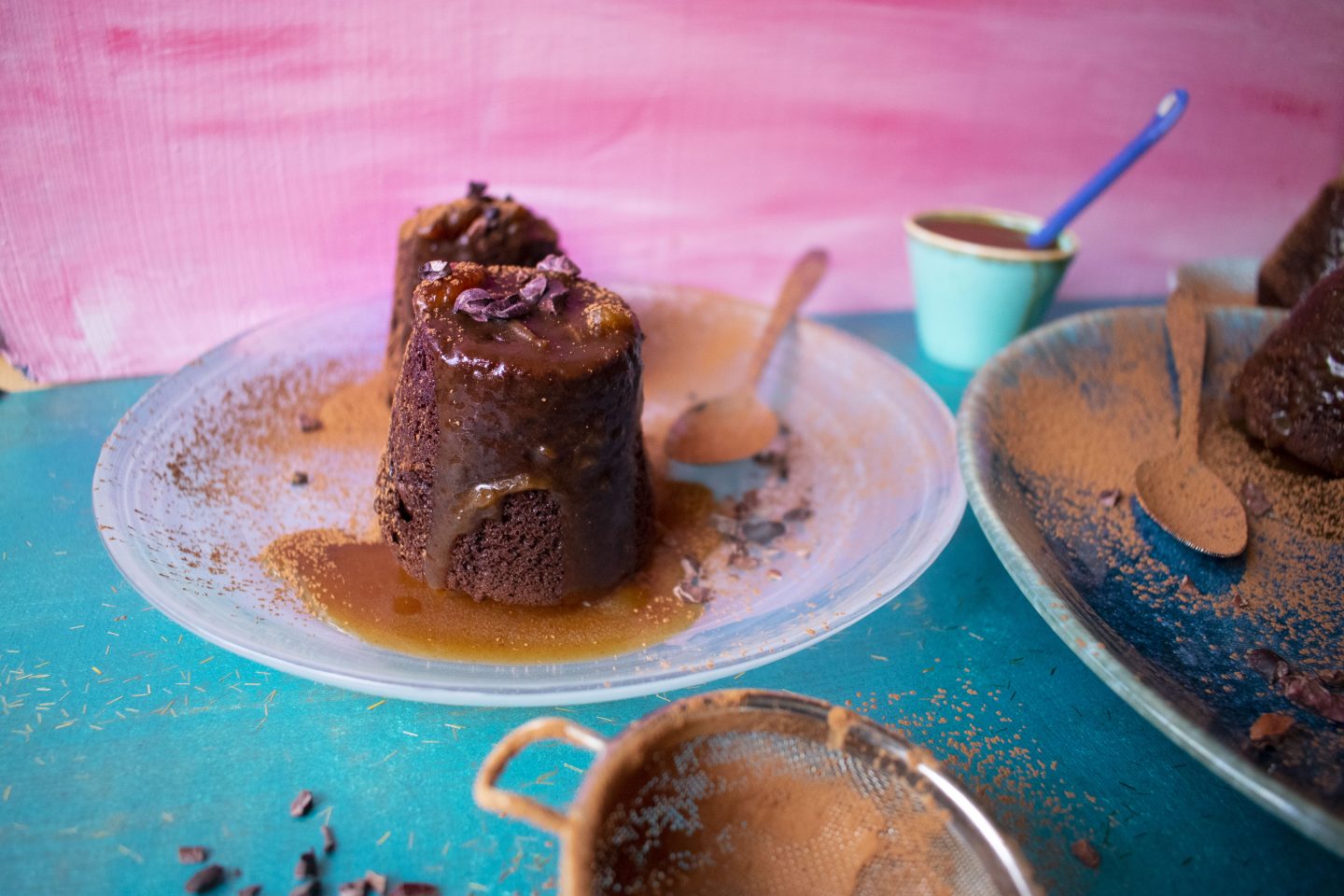 Pudding Moulds:

https://www.amazon.co.uk/gp/product/B06XB3R4ZF/ref=ppx_yo_dt_b_search_asin_title?ie=UTF8&psc=1 (Homgaty 10 Pack Pudding Moulds, Nonstick Muffin Tin Dariole Moulds Aluminium Egg Tart Mold Cups Basins for DIY Cooking)