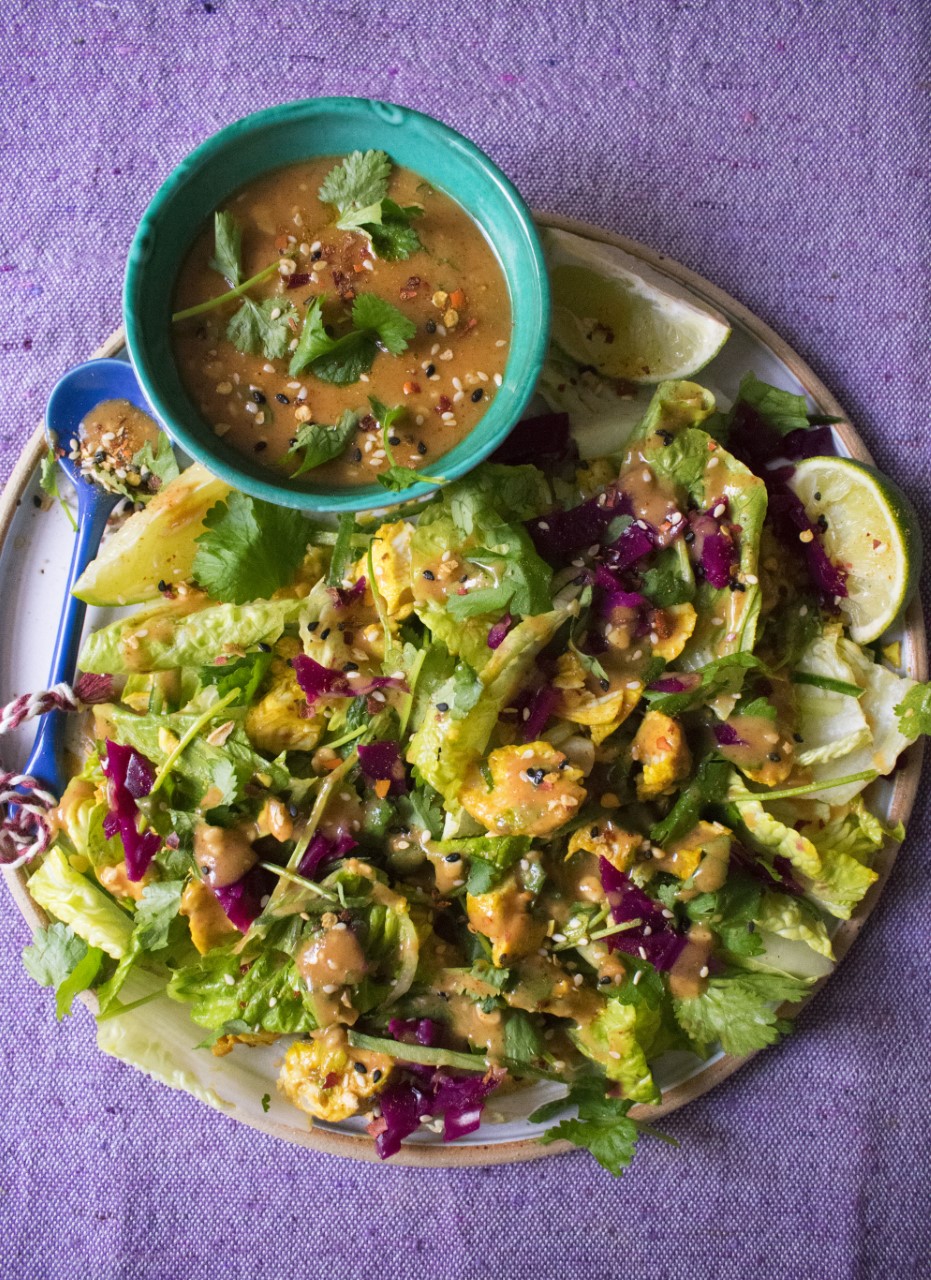 This easy no-cook peanut sauce has a terrific authentic 
Thai
 taste. It is slightly spicy and peanutty, and is perfect as a dipping sauce for chicken, shrimp, and beef…or even to use tossed with warm cooked noodles for a quick meal.
The sauce though…oh my the sauce, it's so so yummy, especially with the fresh citrusy galangal powder from Steenbergs. Here's the quick recipe for the dressing:
Ingredients:
3 tablespoons of organic peanut butter
3 tablespoons of water
3 tablespoons of fresh lime juice
3 tablespoons of tamari
1 tablespoon of fish sauce
1 tablespoon of sriracha
1 tablespoon minced fresh ginger root
3 cloves of garlic, minced
1/4 cup chopped fresh cilantro
1/2 teaspoon of galangal powder @steenbergsltd 
Simply whisk together and serve right away!
What's your favourite salad dressing?
Niki
Recipe Creator