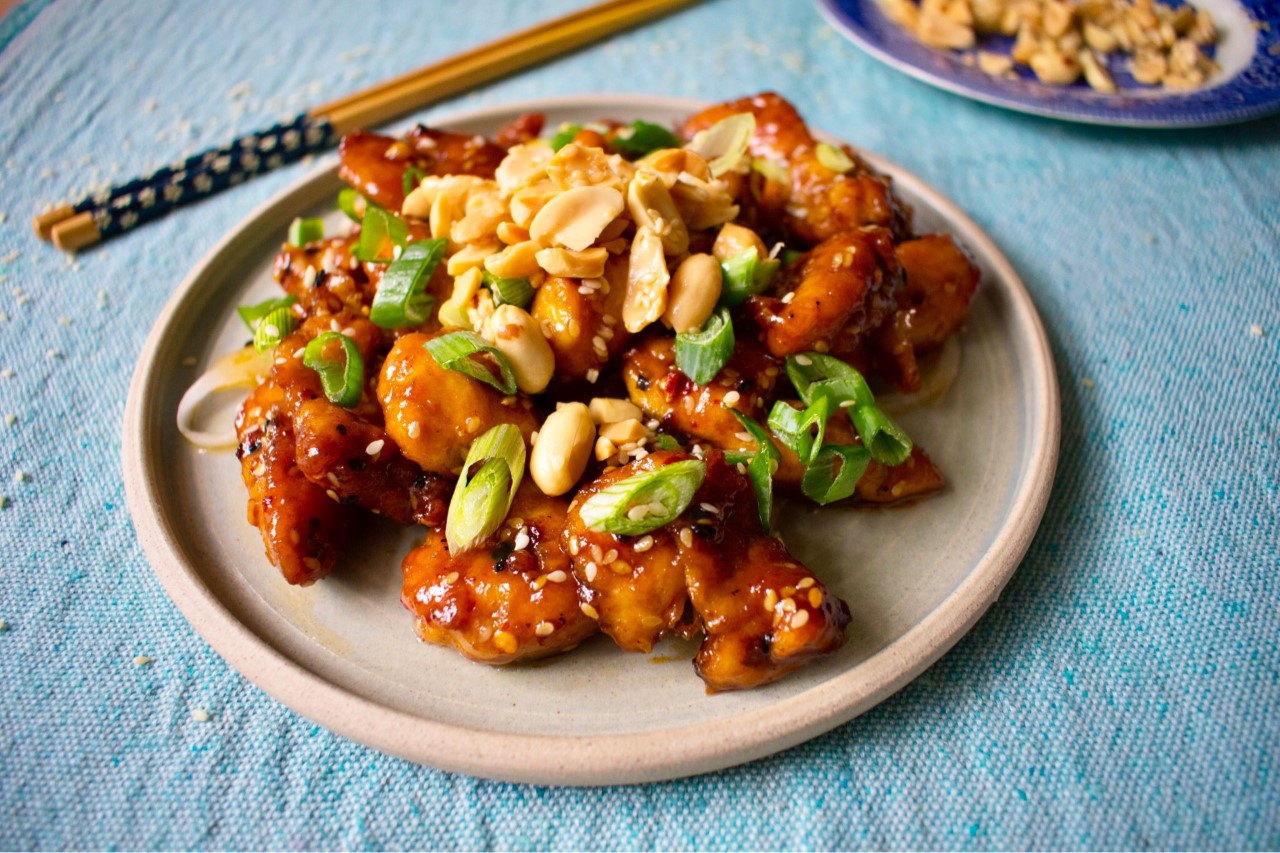 Sticky, sweet and savoury, my honey sesame KFC is another variation on this iconic chicken dish.
??‍♀️The original coating for KFC is spicy, salty and tangy pieces in a pungent red sauce because of hot Korean red pepper flakes and red pepper paste, gochujang.
??Well, this is a milder and sweeter coating . Read on to see how simple the glaze is:
??‍?All you need for the sauce is:
2 tablespoons of white wine vinegar 
1/2 of red chilli flakes or gochugaru 
2 tablespoons of sesame seed oil 
2 tablespoons of sesame seeds 
A handful of crushed peanuts, fried and cooled
1 tablespoon of rice flour mixed with 2 tablespoons of water -for thickening purposes
? Heat a small pan and add all the sauce ingredients apart from the peanuts. After a couple of minutes on a medium-high heat, the sauce will bubble up and thicken. Coat away and sprinkle with extra sesame seeds and crushed peanuts.