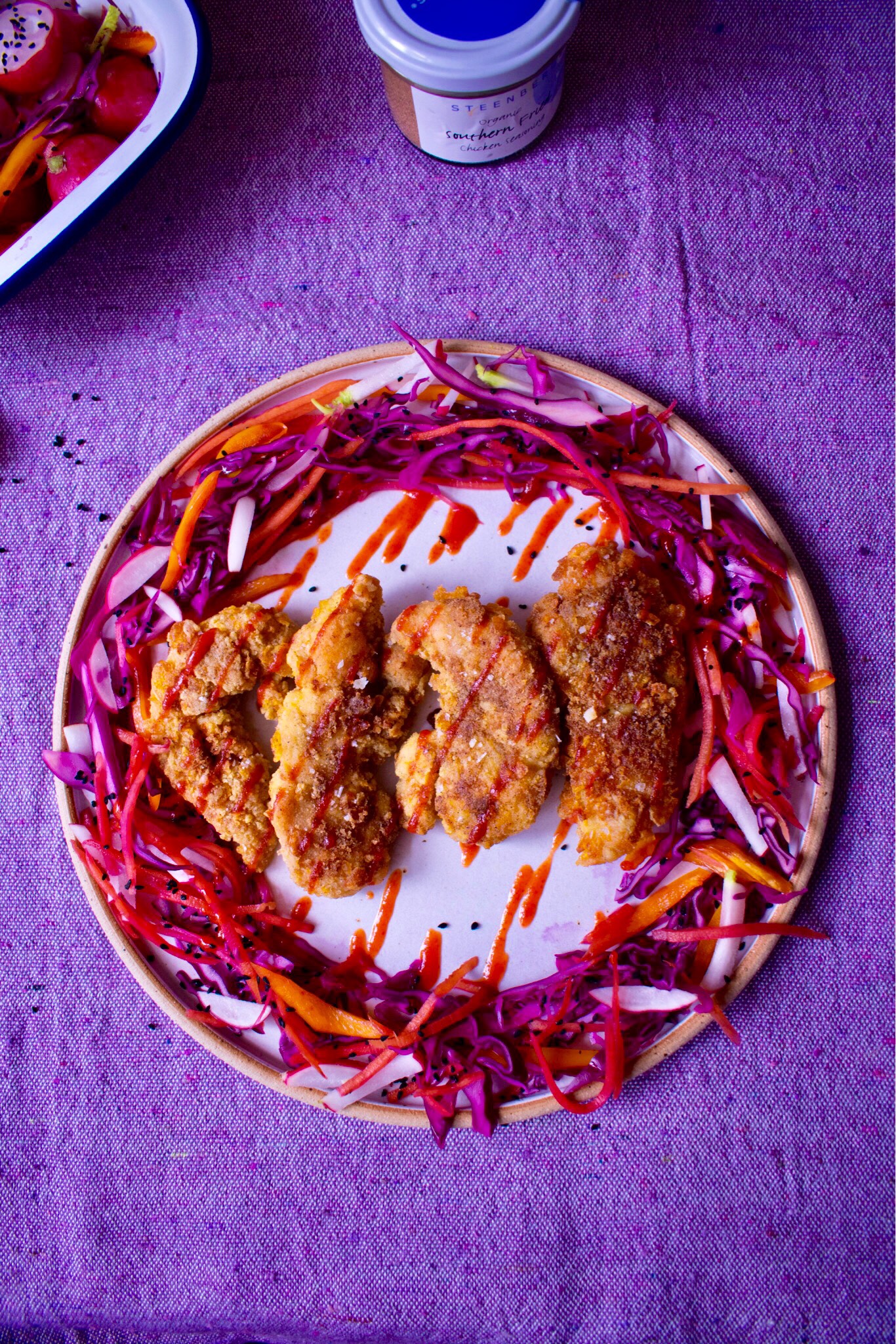 Mmmm…crispy cornflake chicken tenders…we just go crazy for them! These are extra special because of the all in one seasoning these tenders are coated in. Southern fried chicken seasoning from Steenbergs is just the ticket for that authentic flavour of the Deep South with minimal effort! You only need a few ingredients and we love to serve the tenders with a simple slaw and drizzled with sriracha…heaven. 
4 cups of cornflakes, crushed 
1 tablespoon of southern fried chicken spice 
3 tablespoons of coconut oil 
1. Pour the almond milk and eggs into a bowl; season with salt and pepper.
2. Add the chicken to this mixture and stir to coat. Marinate for at least 30 minutes or up to 4 hours.
3. Heat up your pan over a medium high heat and add your coconut oil. 
4. Pour the cornflake and almond flour onto a plate and mix in your southern fried chicken spice. 
5. Remove each piece of chicken from the eggy mixture and roll in the cornflake crumbs to coat evenly. Fry on either side for 3-5 minutes or until cooked through. 
6.Serve immediately with your favourite dipping sauce (I used sriracha) and slaw…enjoy!!