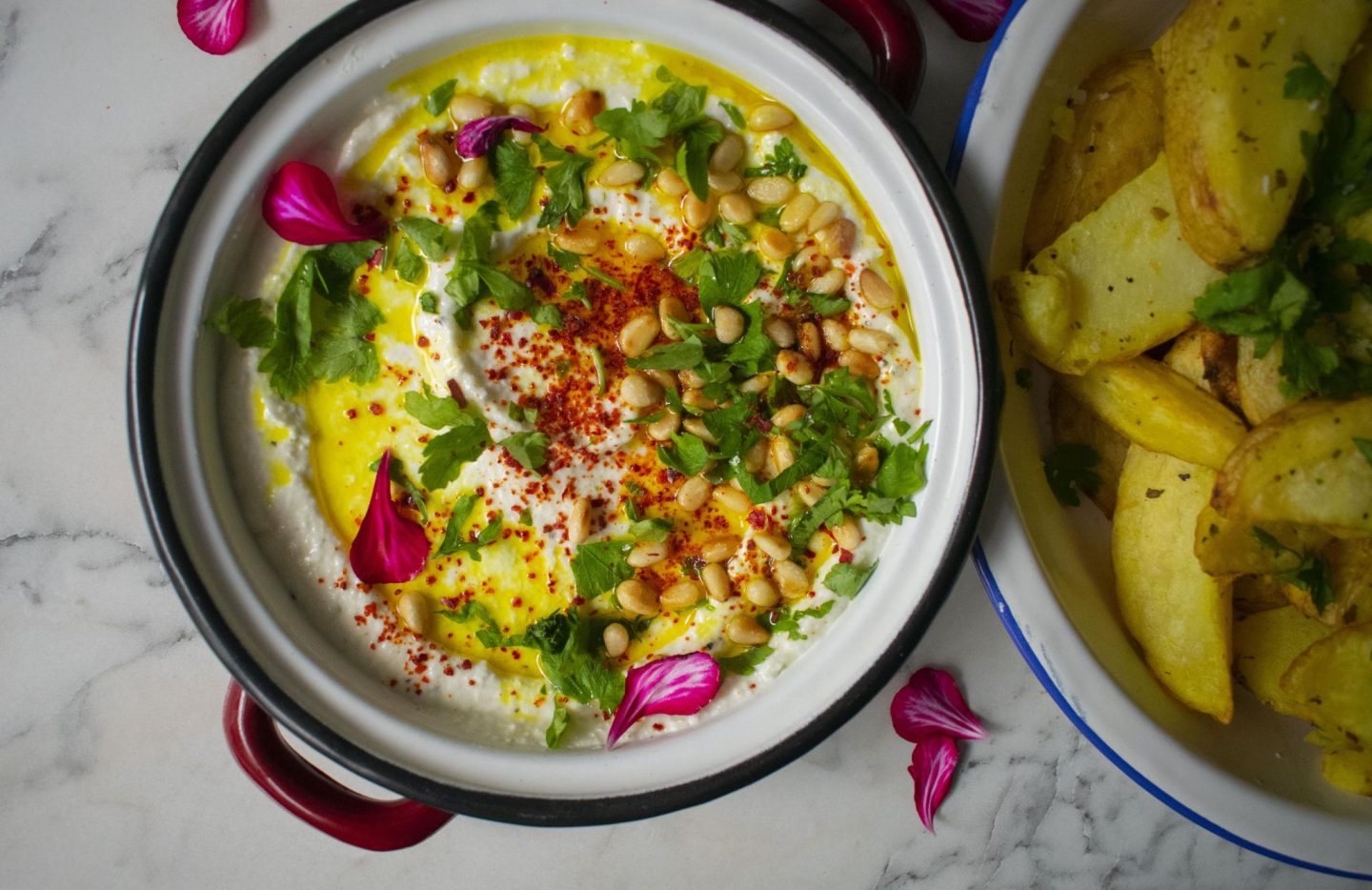 Ingredients:
200g of good quality feta, drained
150ml of thick Greek yogurt
1 lemon zest
2 tablespoon of extra virgin olive oil, more as needed
1 teaspoon of Aleppo pepper, or red pepper flakes (to your taste)
A small scattering of pine nuts
2 tablespoons chopped fresh parsley
Fresh edible flowers, optional
Freshly chopped mint
Method:
In the bowl of a large food processor fitted with a blade, combine the feta, Greek yogurt and lemon zest. Blend, and while the processor is running, drizzle olive oil through the top opening, until the feta is whipped to a smooth mixture.
Transfer the whipped feta to a serving plate. With the back of your spoon, smooth the top of the feta, making an indentation in the middle (or a "well"). Pour a bit of olive oil all over the feta, then top with the Aleppo pepper, fresh herbs, and nuts.
Serve with pita chips or pita wedges.