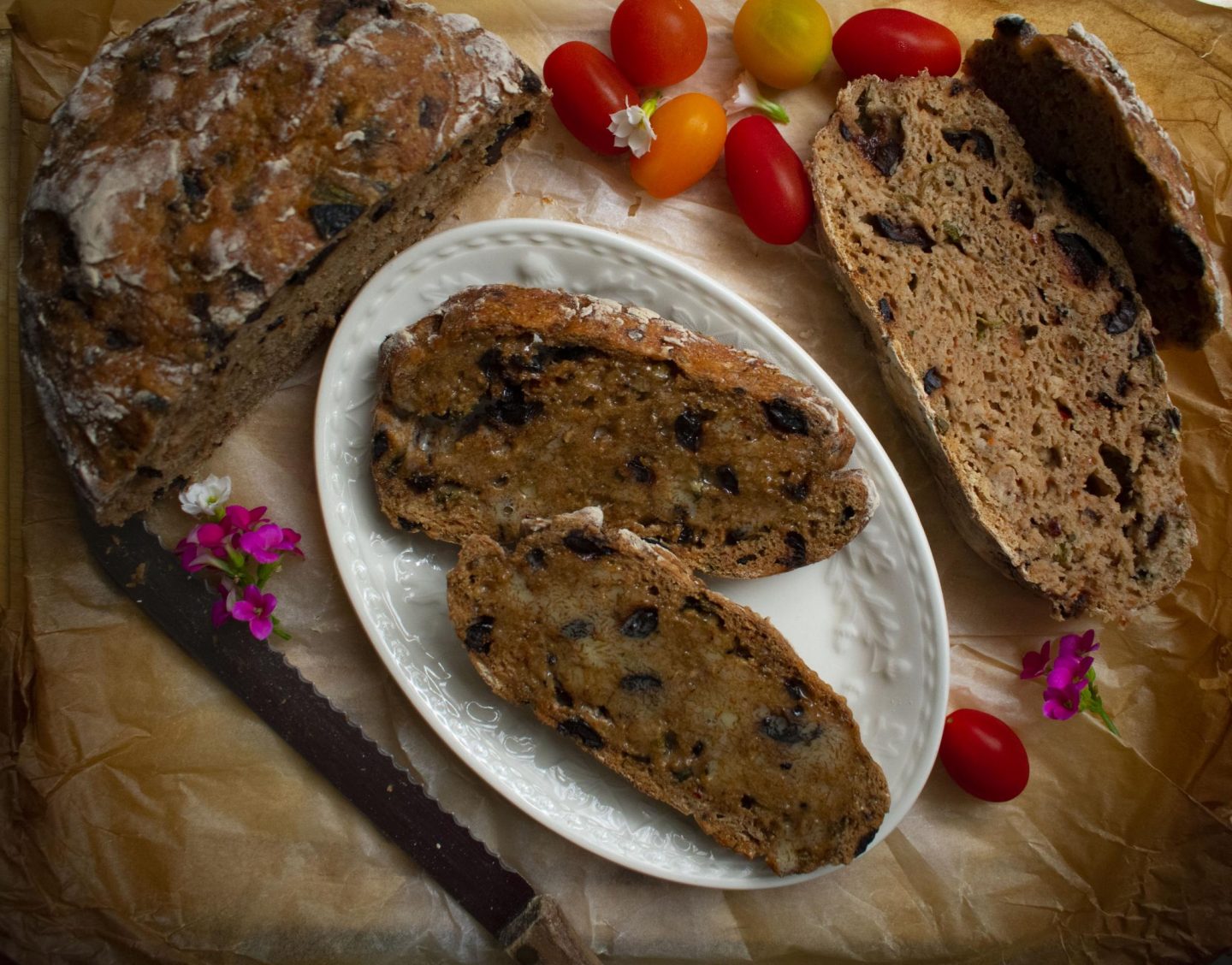 Cypriot-inspired olive loaf is so utterly mouth-watering and rustic! This crusty no-knead bread recipe is so very easy to make and is vegan and gluten-free and adaptable! It's the flavours of Cyprus in one loaf, you just need a cast iron casserole dish for this recipe to work.
Ingredients:
360 grams of bread flour/gluten-free bread flour works too!
¼ teaspoon of active dry yeast
1 teaspoon of sea salt
315ml of lukewarm water 
A small handful of pitted dry black olives, chopped 
1/2 teaspoon of Aleppo chilli flakes 
1/2 teaspoon of dried mint
1/4 teaspoon of ground cumin
1/4 teaspoon of sumac
1/2 teaspoon of Niki's Turkish Blend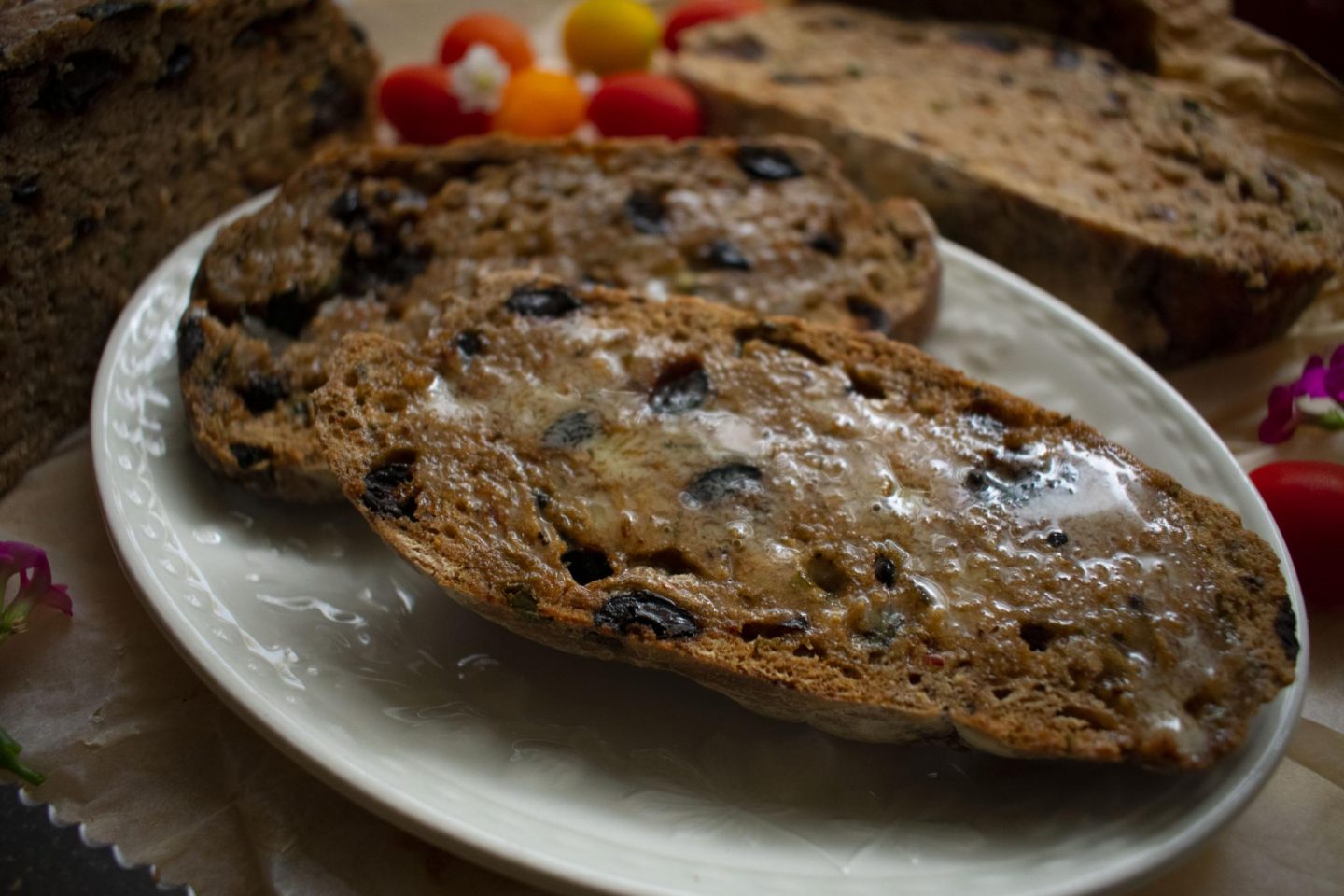 Method:
Preheat your oven to 230°c, making sure your bread will be baked on the middle shelf of your oven. Mix the dry ingredients (your chosen bread flour, active dry yeast, and spices) in a large mixing bowl. Pour your lukewarm water into the mixing bowl and give it a mix using a wooden spoon. At this point, the dough needs to be quite sticky. Stir in the chopped olives and ensure they are equally distributed throughout the batter.
Cover the bowl with a clean kitchen towel and let it sit in a warmer part of your house for 18-24 hours. One important thing to mention here is that at the end of the rising time you might see a thin (kind of hard – for the lack of a better word) layer at the top of the dough. Don't be alarmed by that. In the next step, we will fold that into the dough and since it is a sticky one, the additional rising time will help soften it.
Lightly flour a piece of greaseproof paper, gently remove the dough from the bowl, and place it onto the parchment. While removing it, you will realise that it is quite sticky. However, if you take your time and gently pull it by folding it onto itself, you will see that it will come out easily without any dough remaining in the bowl.
Form the dough into a ball tucking the sides of the dough under. Lightly dust it with a little bit of flour, cover it with a clean kitchen towel, and let it rise for 1-2 hours or until it doubles in size in a warm area of the kitchen. 
Towards the end of the rising time, place your dutch oven in the oven and when you are ready to bake, VERY carefully take the now-very hot dutch oven out of the oven. Using the edges of the greaseproof paper place the dough into the dutch oven. Put the lid on and bake for 30 minutes. Then remove the lid and continue to bake for another 20-30 minutes or until the top is nicely golden brown.
At the end of the baking, remove it from the dutch oven, place it onto a cooling rack and let it cool for 30-45 minutes before slicing and spreading over some delicious butter of your choice. Afiyet Olsun!