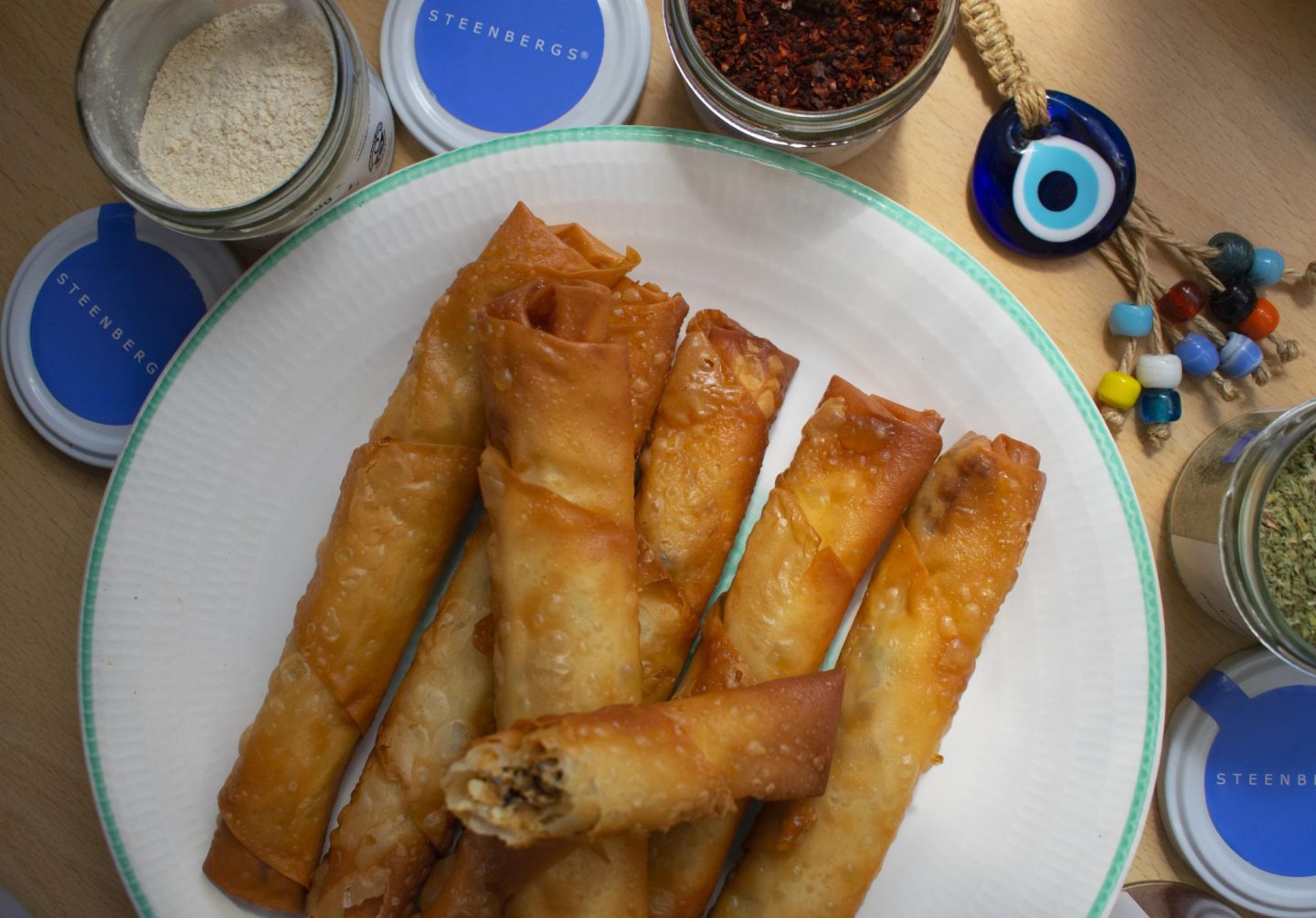 Who could ever get enough of this delicious and moorish sigara böreği? The perfect savoury snack or as part of a mezze platter
Ingredients:
350 grams of feta cheese crumbled well
200 grams of halloumi cheese finely shredded
A small bunch of fresh parsley finely chopped
3 spring onions, chopped
3 tablespoons of fresh chives finely chopped
1/2 teaspoon of sumac 
1/2 teaspoon of mint
1 teaspoon of Niki's Turkish blend
1/4 teaspoon of Aleppo chilli flakes
1/3 teaspoon of garlic powder
20 triangle shaped yufka/filo pastry sheets
A small cup of water, for dabbing and sealing your pastry cigars
Any unflavored oil, for frying
Method:
1. Start off by making your filling by mixing the cheeses together and all your herbs and spices. Make sure it is well mixed and your spices are distributed evenly throughout the filling.
2. Once you are ready to roll, open up the pastry sheets and take out a few at a time. Cover the rest with a towel to avoid them drying out. Place a tablespoon of the filling in the bottom centre and fold over the bottom tip, and roll once to ensure the filling is securely in. Then fold over the two sides, ensuring you create at least a 1.5 inch fold on each side, which ensures that the cheese won't escape when frying. Finally, roll forward, then secure using a bit of water from the small cup you prepared earlier. Place the rolled borek to the side and continue rolling the others.
3. To fry, heat the oil for about 5 minutes, it's important that the oil is hot so that the outside pastry can fry quickly before the cheese has a chance to melt too much. Once the oil is hot, place the sigara böreği inside using tongs and fry for 20-30 seconds on each side until golden. Remove and place on paper towels to soak up excess oil. Enjoy hot or cold!
Afiyet Olsun!