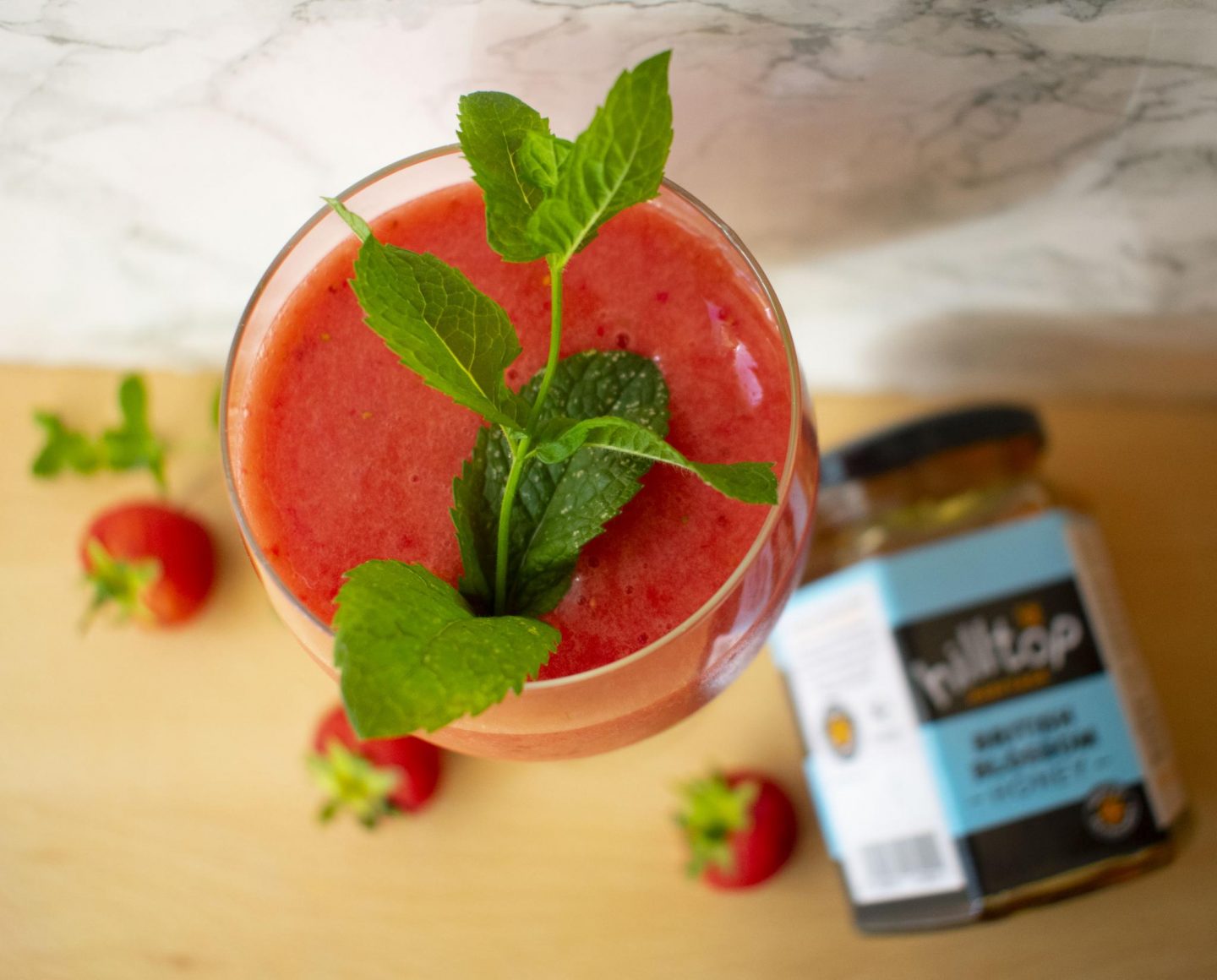 Refreshing, fruity, and oh so sweet, this strawberry daiquiri celebrates the best of UK strawberry season but you can easily use frozen strawberries to enjoy all year round. Our British Blossom Honey perfectly balances the lime juice and brings a unique flavour to our take on this classic cocktail. Cheers!

Ingredients:
200g of fresh strawberries, hulled
100ml of white rum
The juice of a large lime
2 tbsps of British Blossom Honey
A sprig or two of fresh mint
Method:
In a blender, combine the ice and strawberries. Pour in your lime juice, honey and rum and blend until smooth. Pour into glasses, garnish with fresh mint and serve! Drizzle some extra honey over the cocktail if you fancy a sweeter drink!