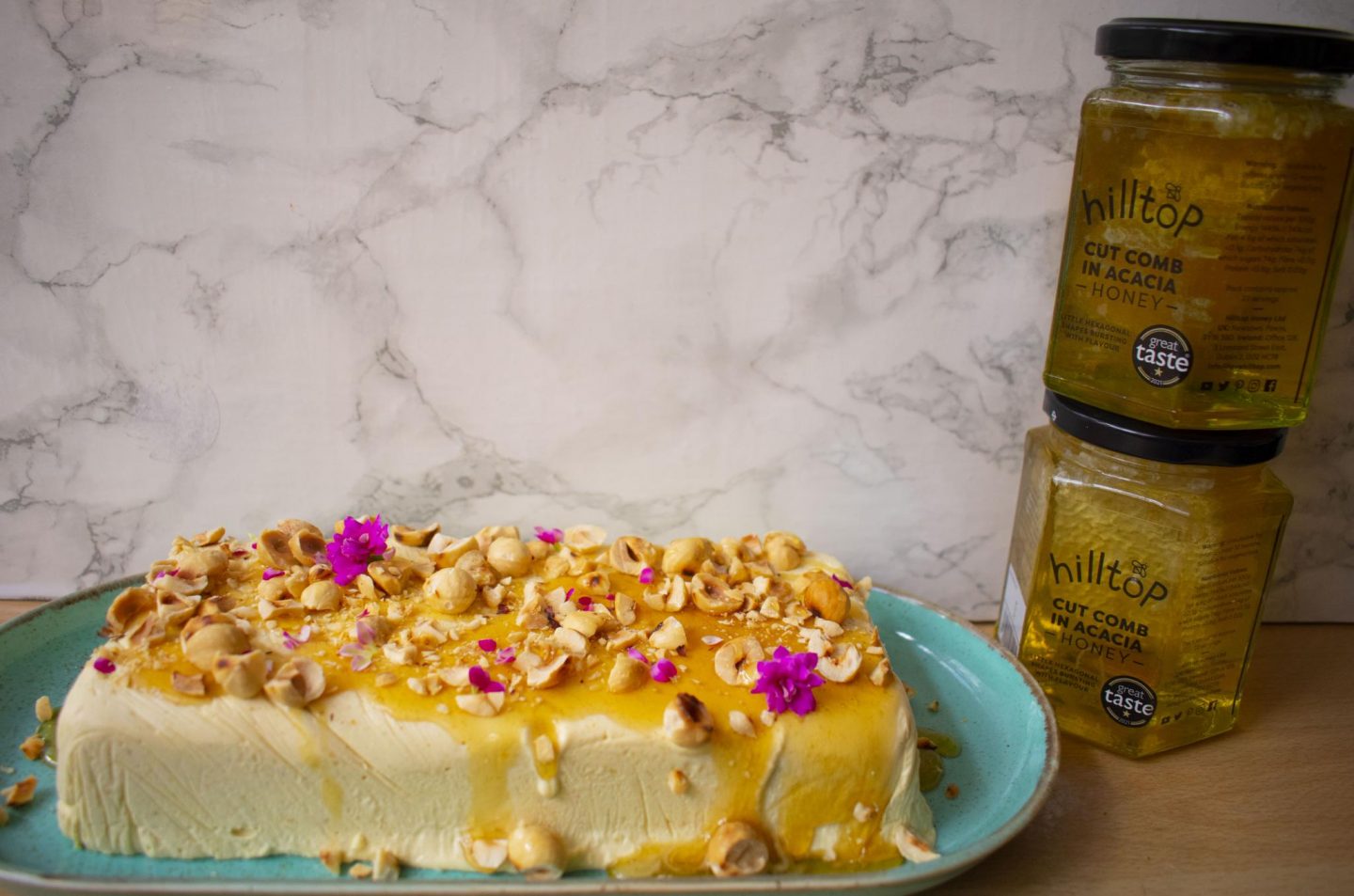 Ingredients:
1 large egg
4 large egg yolks
2 tbsps of cut comb in Acacia honey (plus 3 tablespoons for serving)
300ml of double cream
A handful of toasted hazelnuts
Fresh edible flowers (optional)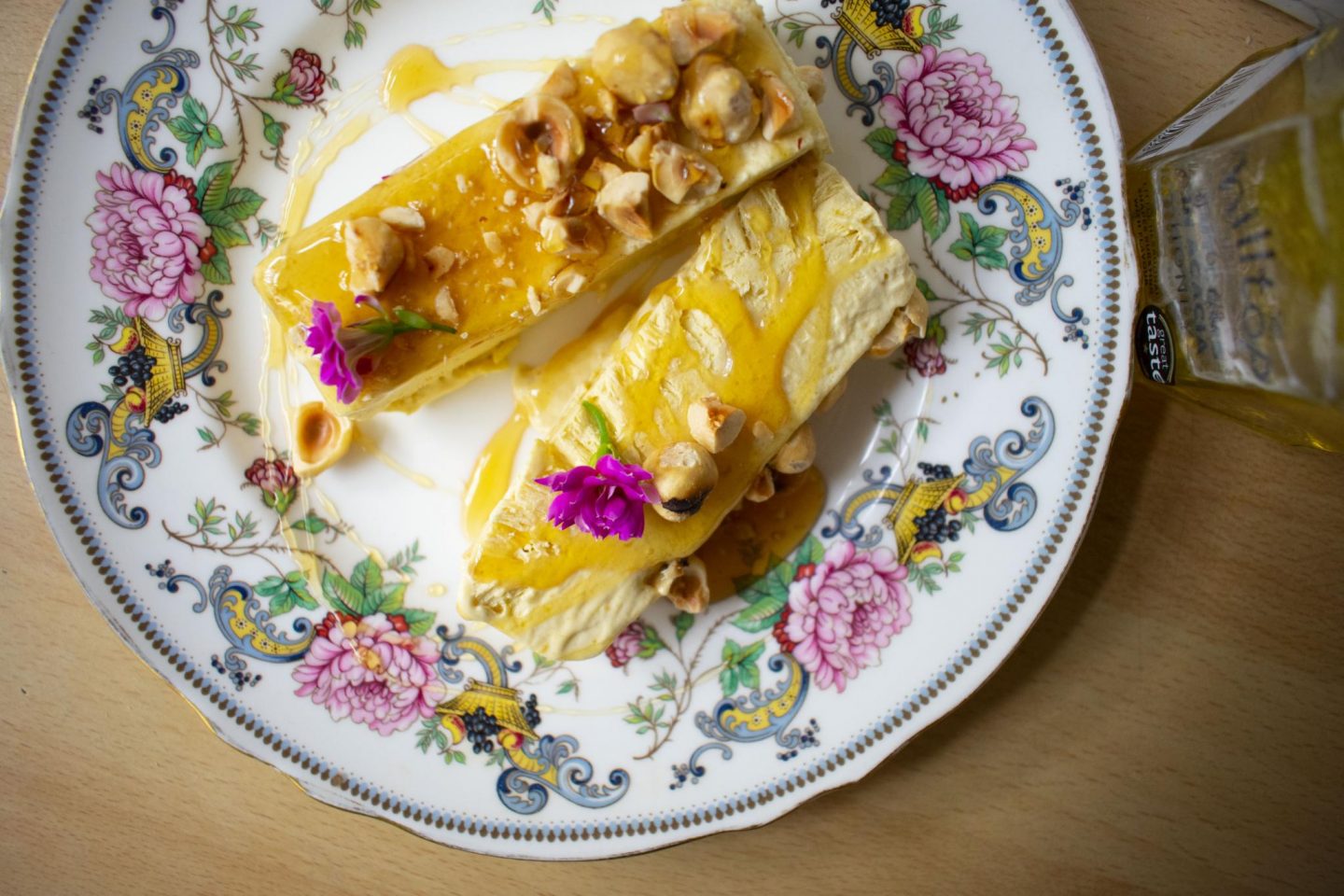 Method:
Line a loaf tin with clingfilm and set aside.

Using a whisk, beat the egg and egg yolks with the Acacia honey in a bowl, over a saucepan of gently simmering water, until the mixture is pale and thick.

Whip the double cream until thick, and then gently fold in the egg and honey mixture. Pour into the prepared loaf tin, and cover carefully with clingfilm before putting it in the freezer for about 2-3 hours or overnight for best results.

When it is ready to serve, turn out the semifreddo on to a suitably sized plate and drizzle this with honey, and sprinkle with the toasted hazelnuts and edible flowers (if using), before slicing. Enjoy!