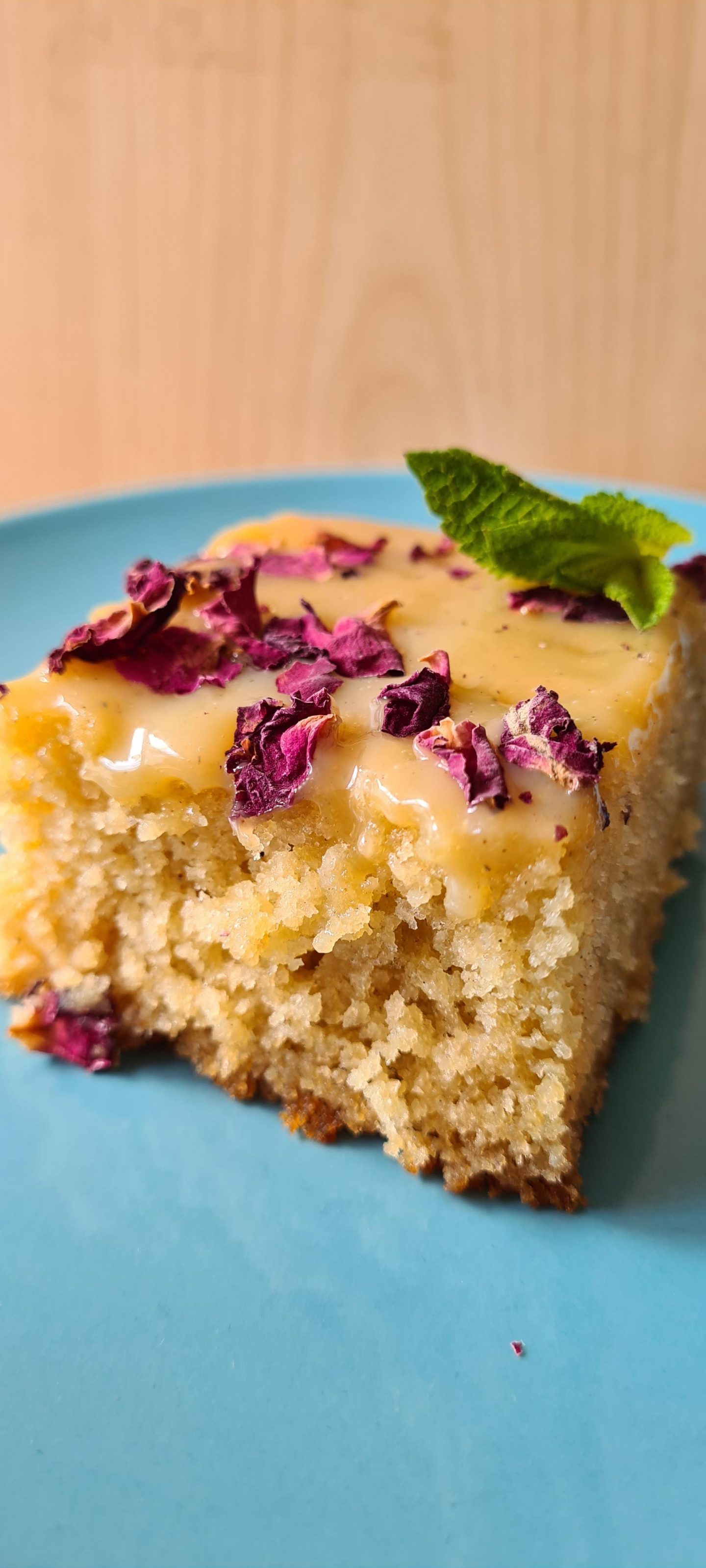 Ingredients:
225g of unsalted butter
225g of light brown sugar
250g of self-raising flour
100ml of milk/almond milk
2 large eggs
1 tsp of baking powder
100g of white chocolate, chopped finely
1 tbsp of ground cardamom
2 tbsp of rosewater

For the icing:
150g of white chocolate
100ml of double cream/plant-based cream
A small handful of dried rose petals
A sprig of fresh mint
Method:

1. Preheat the oven to 180C, grease and flour your baking tin and line the bottom with greaseproof paper.
2. Cream the butter and sugar using a hand whisk and beat in the eggs one at a time. Once light and fluffy, add in the cardamom and flour and mix well until no flour is visible. Add the rosewater and fold into the chopped white chocolate.
3. Pour your cake batter into your baking tin and bake in the middle of your oven for 30 minutes or until a skewer inserted into the middle of the cake comes out clean. Cool the cake completely before turning it out onto a serving dish.
4. For the icing, chop the white chocolate into very small pieces. Place your cream into a small pan and bring it to simmering point. Add in your white chocolate and mix gently until the chocolate has completely melted. Allow the icing to cool and thicken up for a couple of hours or for 30 mins in the fridge before frosting. Garnish with dried rose petals and fresh mint before serving. Enjoy!