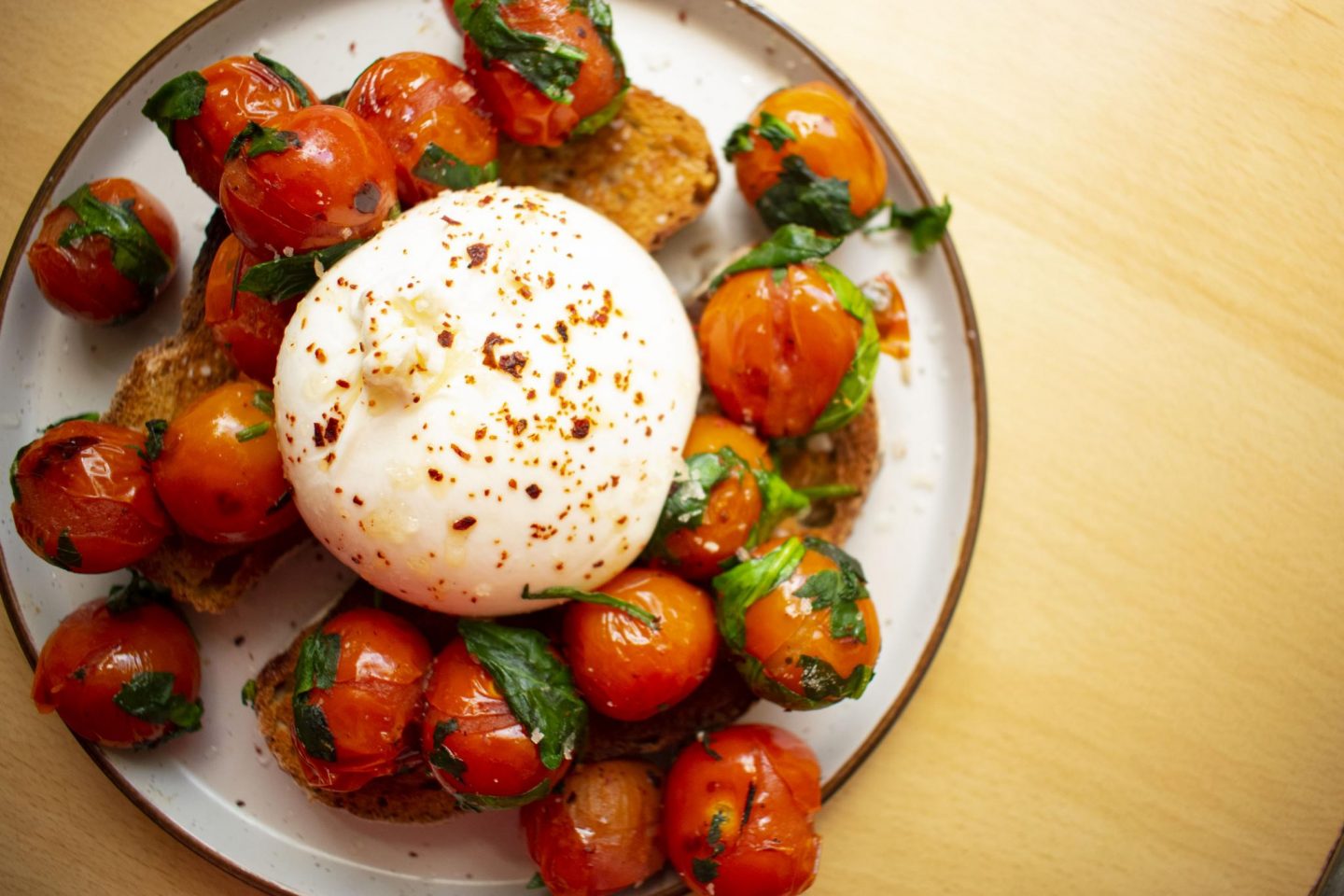 Ingredients:
2 slices of sourdough
A small handful of baby spinach
A small handful of cherry tomatoes
1 medium ball of burrata cheese
Extra virgin olive oil, for drizzling
A good pinch of sea salt
A sprinkling of chilli flakes (optional)
Method:
1. Line a baking tray with greaseproof paper and add the tomatoes and baby leaf spinach. Roast for 10 minutes in the oven OR of sautee in a small pan.
2. Whilst the tomatoes are roasting toast your sourdough until it's browned and place on your plate for serving.
3. Arrange your tomatoes around the sides of your toasted sourdough, leaving enough room for the burrata to go in the middle.
4. Finally, drizzle with some EVOO, sea salt, and red chilli flakes, if using. Enjoy right away! Best enjoyed shared!