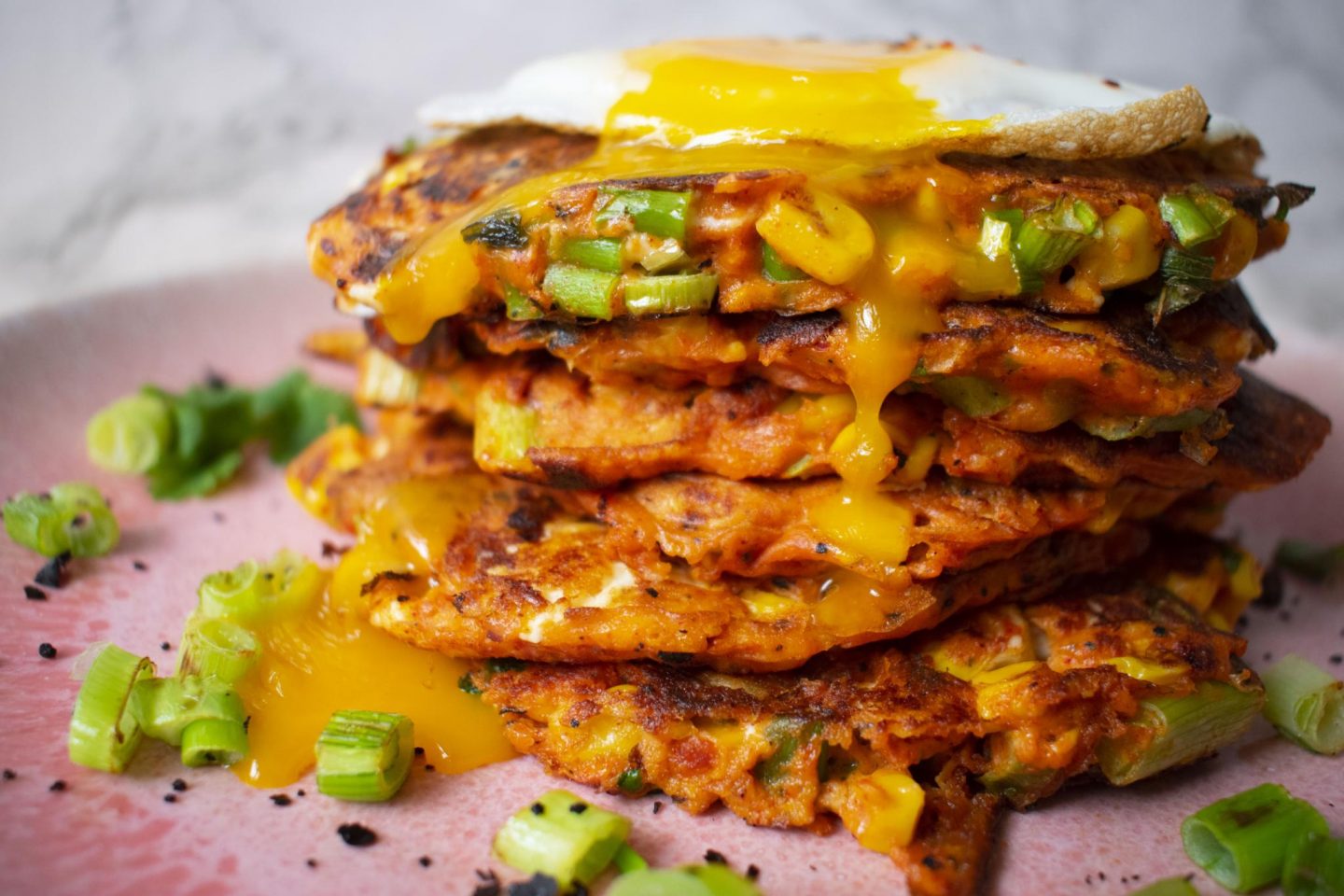 Ingredients:

250g of sweetcorn + 70g of creamed/blitzed sweetcorn 
3 spring onions, sliced 
120g of feta, chopped 
1 tablespoon of coriander, chopped 
2 eggs 
100ml of almond or regular milk 
50g of gf/plain flour 60g 
1 tsp of baking powder
1 tsp of sea salt and a pinch of black pepper  1 tsp of smoked paprika and chilli 
1 tsp of urfa chilli flakes  1-2 fried eggs, for garnish, optional  Olive oil, for frying  

Method: 

1. Mix the corn and creamed corn, spring onions, feta, coriander, eggs, milk, flour, baking powder and spices in a bowl and season with salt and pepper.

2. Heat a large frying pan over a medium heat with a splash of oil and spoon heaped tbsps of mixture into the pan. Fry in batches for 2-3 minutes on each side until golden brown. Keep warm in a low oven while you cook the rest of the pancakes. Serve with a runny fried egg, if desired.