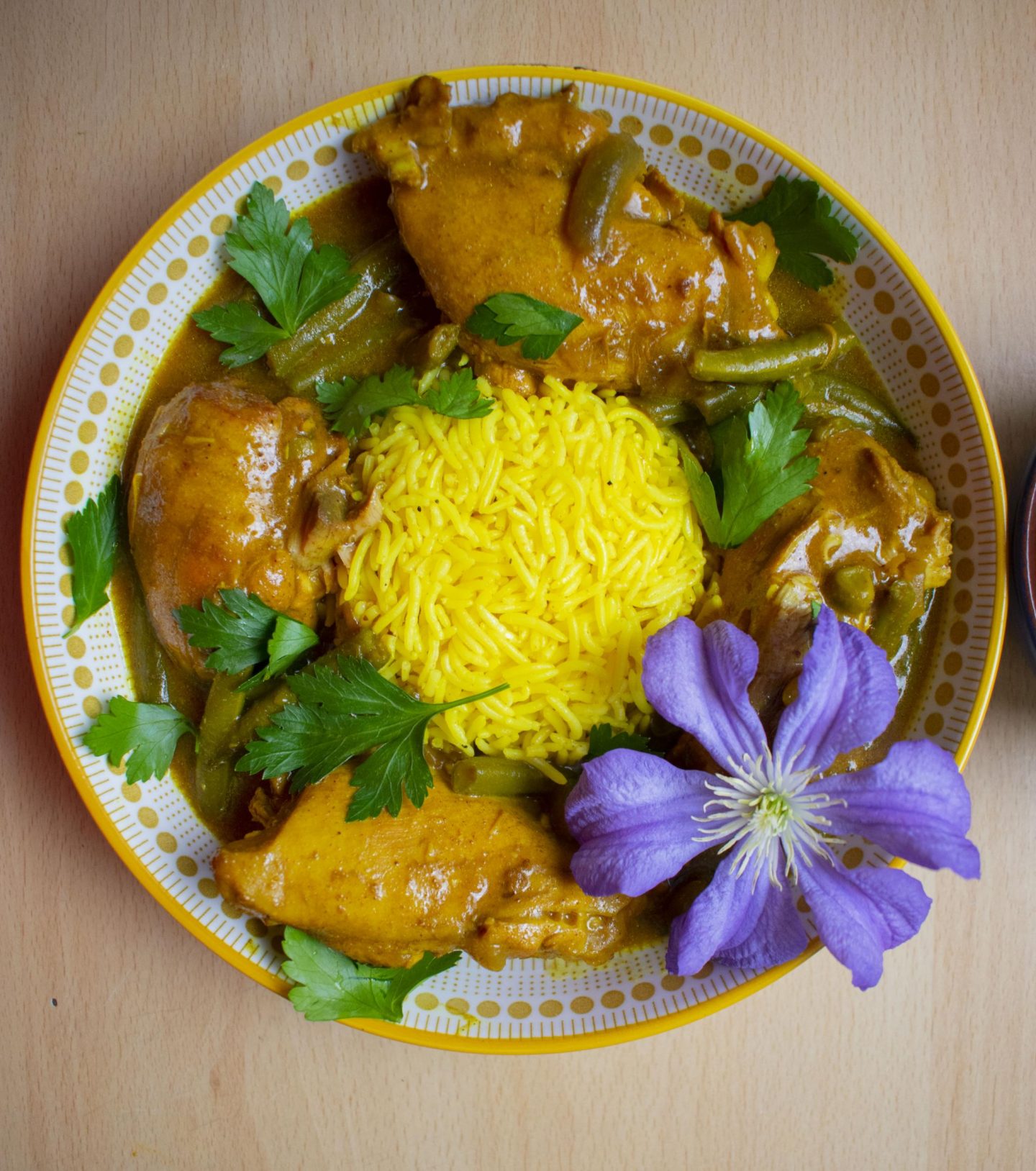 Vadouvan Curry Chicken is made with a French curry spice blend and rich, unsweetened coconut milk. The flavour is so unique and sweet-savoury – it's absolutely addicting, we dare you to stop at one serving! The leftovers are even more flavourful thanks to the enhanced flavour dimension from the garlic and onion, divine!
Ingredients:
1 tablespoon of Vadouvan curry powder
2 garlic cloves, crushed
400g of French beans, washed and trimmed
1 tablespoon of tomato puree
1 onion, chopped finely
1kg of chicken thighs, cleaned and trimmed
1/2 teaspoon of salt
1/4 teaspoon of pepper
1/2 teaspoon of ground turmeric
1 can (400ml) of unsweetned coconut milk
80g of cooked rice, to serve (optional)
Method:
Stir the Vadouvan curry powder into the oil and cook for 1-2 minutes, until fragrant, do not skip this step.
Next, add the tomato puree, crushed garlic, and chopped onion and cook for 1-2 minutes longer.
Season your prepared chicken thighs with salt and pepper and add to the curry mixture, tossing to coat every side.
Reduce the heat to medium and cook until the chicken is no longer pink in the centre, about 5-7 minutes. Add in your French beans and cook for a further few minutes.
Lastly, add the unsweetened coconut milk and continue to cook 5-10 minutes longer or until the sauce reaches your desired level of thickness.
Serve this curry over rice or with a side of vegetables, if desired. Finish off with a generous sprinkling of freshly chopped parsley. Enjoy!