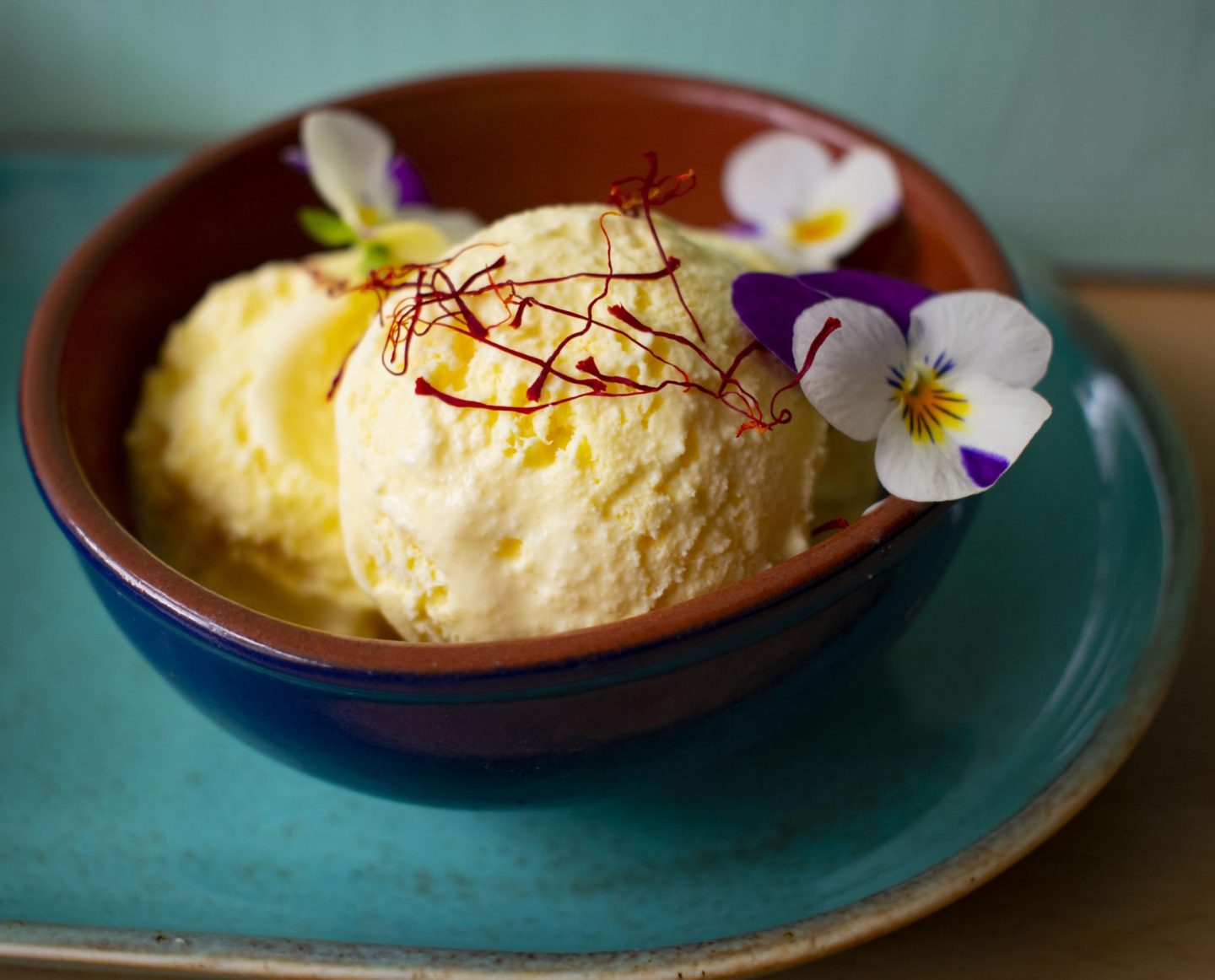 Who fancies an easy treat to wow a crowd this summer? Look no further than our easy Spanish Inspired Saffron Ice Cream. The combination of saffron, rose water, cream and milk is SO fragrant and irresistibly delicious, one taste and you'll feel like you're on holiday!

Ingredients:
350ml of whole milk
120g of sugar 1 tablespoon of custard powder
1/2 teaspoon of saffron A pinch of sea salt 350ml of double cream
1 teaspoon of vanilla extract (optional but we love to add it)

Method:
Dissolve the custard powder in half of the milk and stir well until smooth.
Take the remaining milk and sugar in a large saucepan and bring it to a boil over medium high heat.
Lower the heat and whisk in the custard powder-milk mixture, stirring constantly. Simmer until it reaches a thin custard consistency or coats the back of a spoon. Take the pan off the heat and let it cool on an ice bath.

Using a mortar and pestle, grind the saffron with a pinch of salt to a fine powder. Dissolve it in the rosewater and let it soak for at least 15 minutes.

Stir in saffron-rose water, heavy cream and vanilla (if using) until well combined.
Chill the mixture in refrigerator for several hours/overnight.

Freeze the mixture in your ice-cream maker according to the manufacturer's instructions.

Enjoy!!