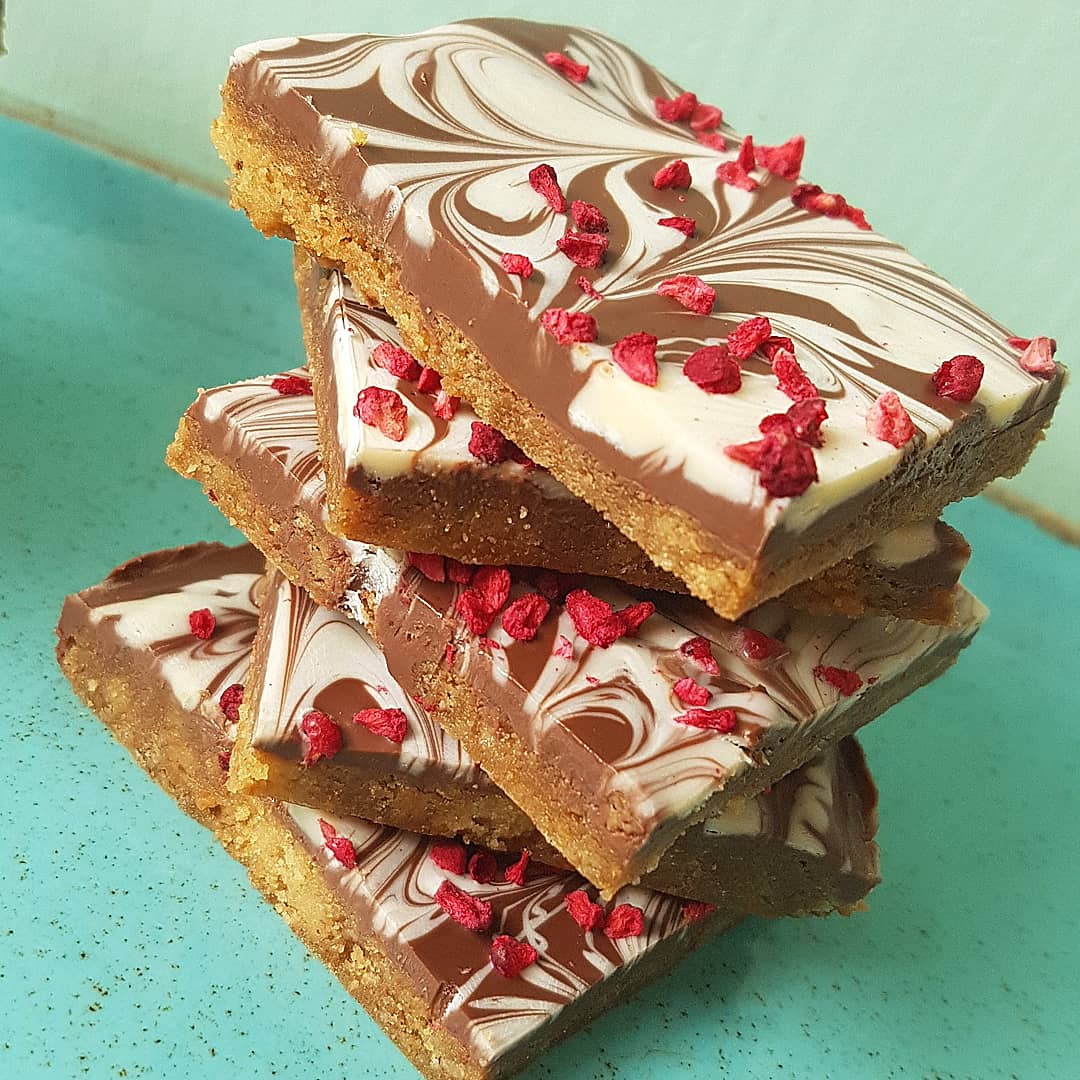 Honestly these need no introduction so just gunna cut to the chase. Many thanks to Steenbergs for this one, I adapted it slightly but still deeeelish.
Ingredients:
100g of unsalted butter2 tbsp of runny honey
10 digestive biscuits
150g of dark chocolate
20g of white chocolate
A small handful of freeze-dried raspberries
Method:
Grease a small baking tray with a pastry (or paint) brush; turn the baking tray upside down after greasing to allow any excess oil to drain away. You can line the base with baking parchment as that makes it even easier at the end.
Break the digestive biscuits into crumbs (easiest to do this in a plastic bag tied at end, then bash with rolling pin).
Melt together the butter and honey over a low heat. Add biscuit crumbs to the syrup and mix well. Pour into baking tray. Chill in fridge.
Break the chocolate into a bowl and gently melt it over a pan of simmering water and do the same for the white chocolate. Remove the bowl from the pan carefully (it will be hot). Allow the melted chocolate to cool for 5 minutes and then spread over biscuit base.
Using a toothpick, marble the dark and white chocolate together and sprinkle on the freeze-dried raspberries. Chill in the fridge for 15 minutes and enjoyyyyy!