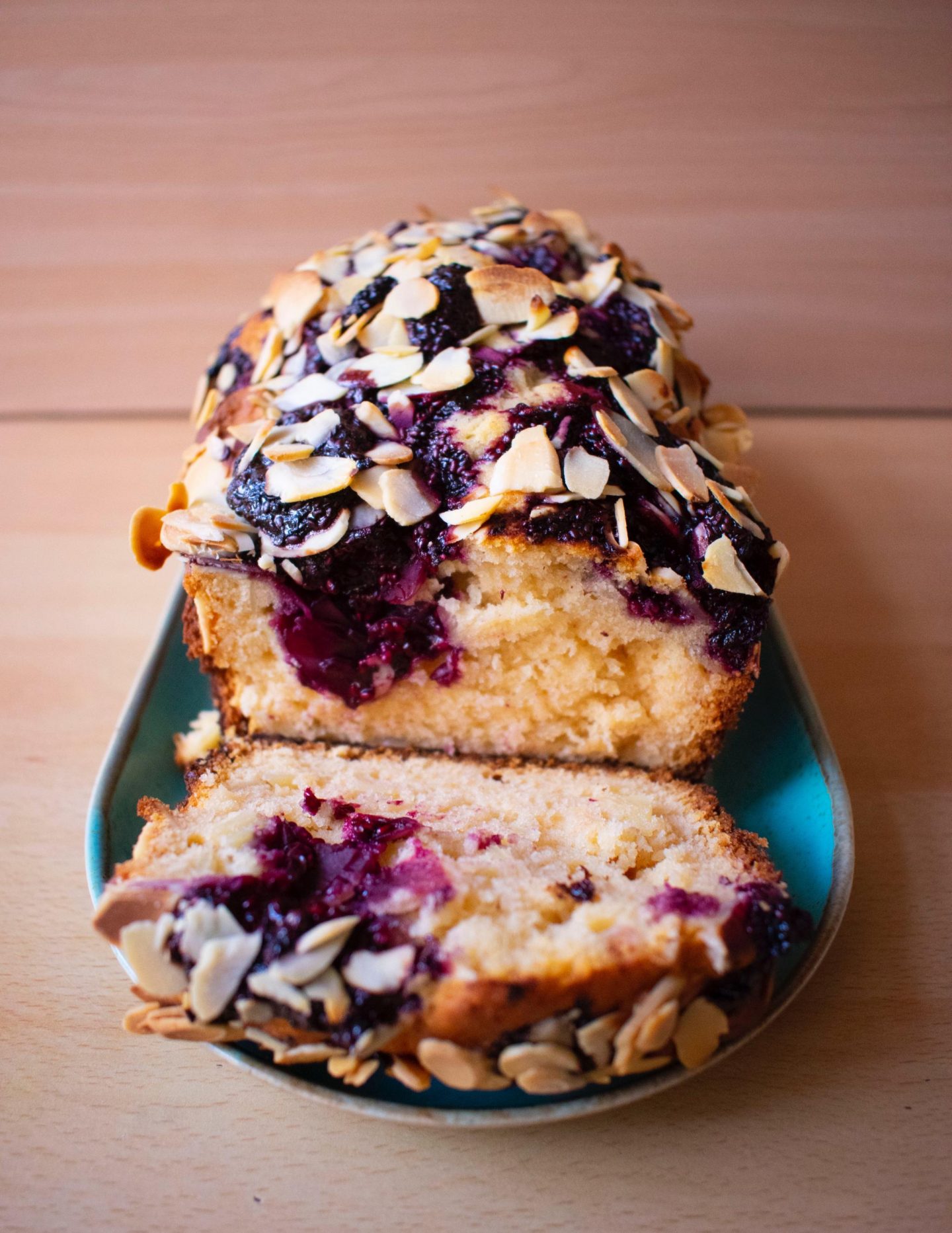 So blackberry season is well and truly over. Once of the best and nutritious ways to enjoy them all year round is blackberry chia jam, of course it can get a but boring to have it on toast and with porridge all the time so why not jazz it up a bit with my blackberry chia jam and almond loaf? Gluten free and dairy free, it's a bake for everyone to enjoy!
Ingredients:
For the Blackberry Chia Jam:
1 large handful of blackberries, fresh or frozen 4 tbsp of maple syrup 3 tbsp of chia seeds
1 tbsp of lemon juice
For the Almond Cake:
185g of coconut butter/regular unsalted butter
150g of coconut sugar
1 orange, finely grated zest
1 small handful of flaked almonds
2 large eggs 2 tbsp of gluten free plain flour/regular plain flour
A pinch of sea salt
160 of ground almonds

Method:
1. Preheat the oven to 180°C, and grease and line a 23 x 12cm loaf tin with baking paper, set aside.
2. In a saucepan, gently heat the coconut butter, coconut sugar and orange zest until the butter is melted and sugar has dissolved. It should not boil. Remove from the heat to cool.
3. Next, whisk in the almond extract and eggs. Sift in the gluten free flour, baking powder and sea salt, and add the ground almonds. Whisk gently until smooth.
4. Pour the mixture into the tin and top off with your blackberry jam. Press down gently and then finally scatter over the flaked almonds.
5. Bake for 50-60 minutes or until a skewer inserted just comes out clean and the loaf begins to pull away from the sides. Allow to cool in the tin.