Persian food is always full-on flavour. Everything is in harmony and there is a reason for using each ingredient, which makes every dish unique. Each dish has a special taste yet is made of simple and fresh ingredients and in many cases it's naturally vegetarian, paleo or gluten free, which shows what I have always said: homemade food is the best food in the world!
To make this healthy yoghurt dip you need a few ingredients: Spinach, yoghurt, some spices, salt and pepper. This whole recipe comes together in less than 20 minutes and it tastes better the next day, which means you can made it in advance and I call that a big win!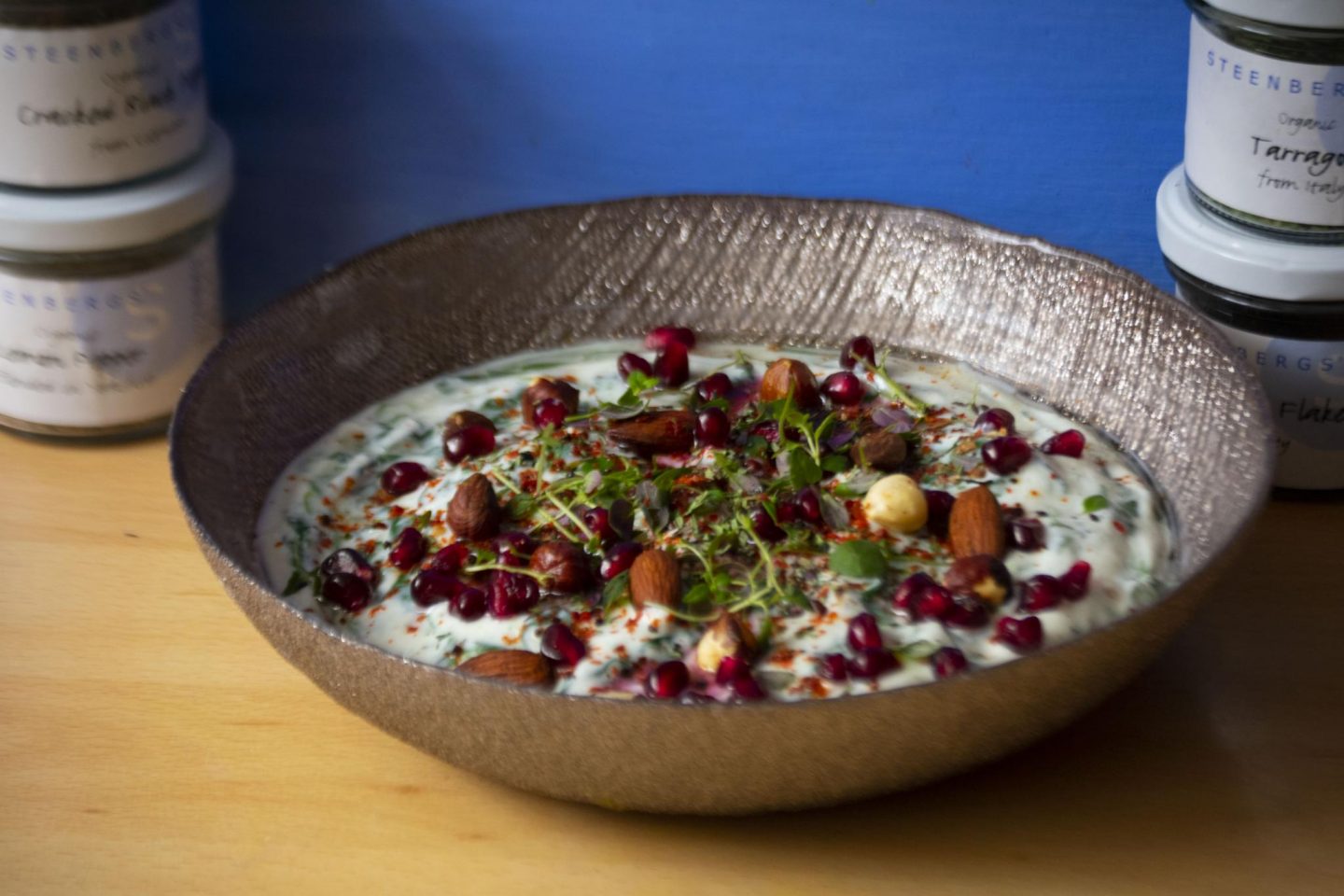 Ingredients:
300g of wilted spinach
350g of thick Greek yoghurtA drizzle of olive oil
A generous pinch of sea salt and black pepper
A pinch of dried tarragon
A pinch of dried mint1/8 tsp of garlic powder
Extra toppings:
A pinch of lemon pepper
1/2 tsp of chilli flakes
A handful of toasted nuts
A scattering of pomegranate seeds
Fresh thyme
There is no real method to this recipe, literally add the spinach to the yoghurt and season well! Add whichever toppings you wish. Enjoy!