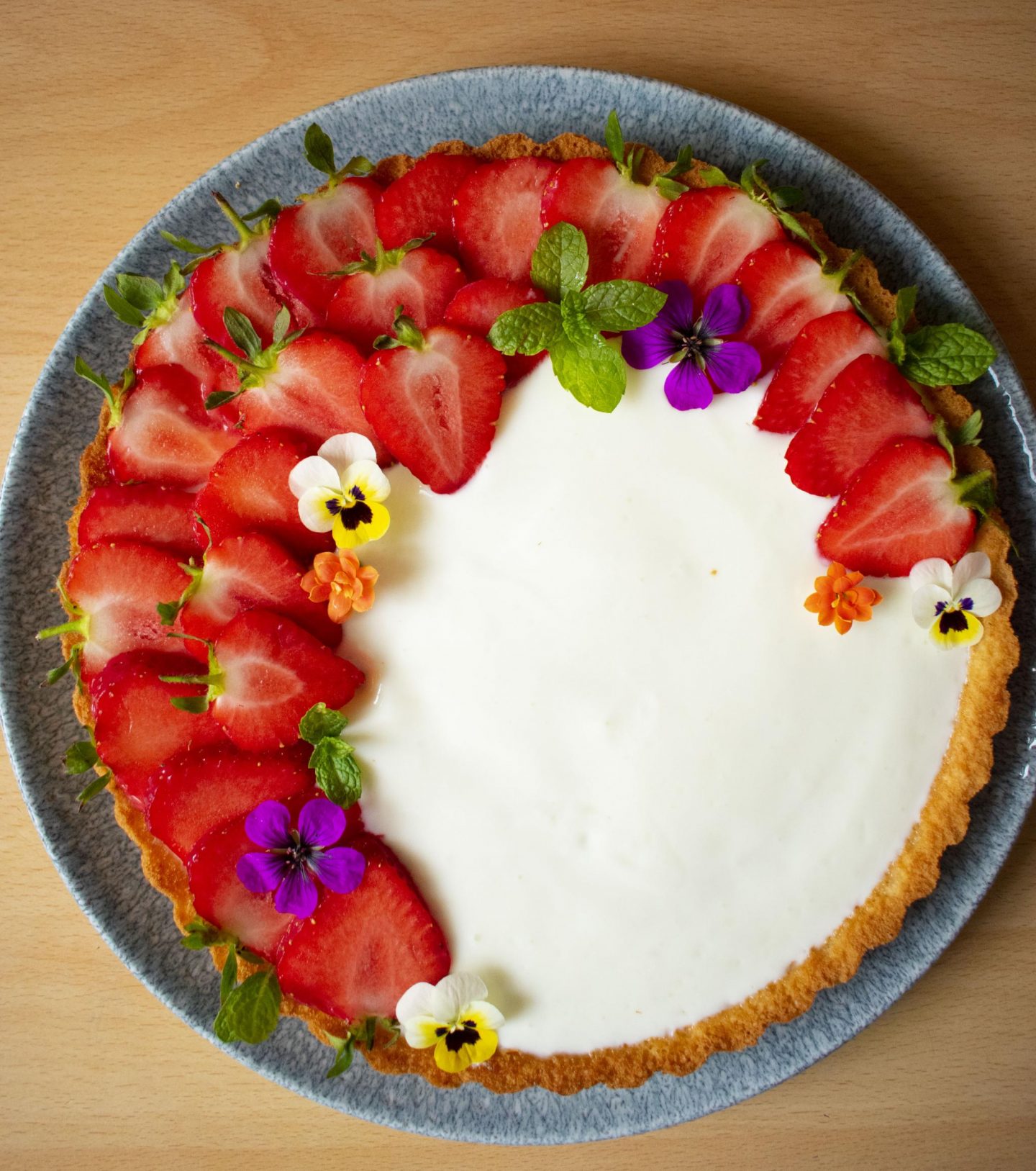 My Greek Strawberry Yoghurt tart looks impressive, but it's very easy to make and nutritious, too! It's summer on a plate and no baking needed, perfect for those warm days when you do NOT want to be slaving away by the oven!

Ingredients:
For the tart shell:
200g of ground almonds
10 Medjool dates, soaked in warm water for 10 minutes and pitted
¼ teaspoon of sea salt
For the filling:
300ml of thick Greek yoghurt
4-6 strawberries, thinly sliced
2 tablespoons of honey or maple syrup (optional)
A few sprigs of mint and some edible flowers, for garnish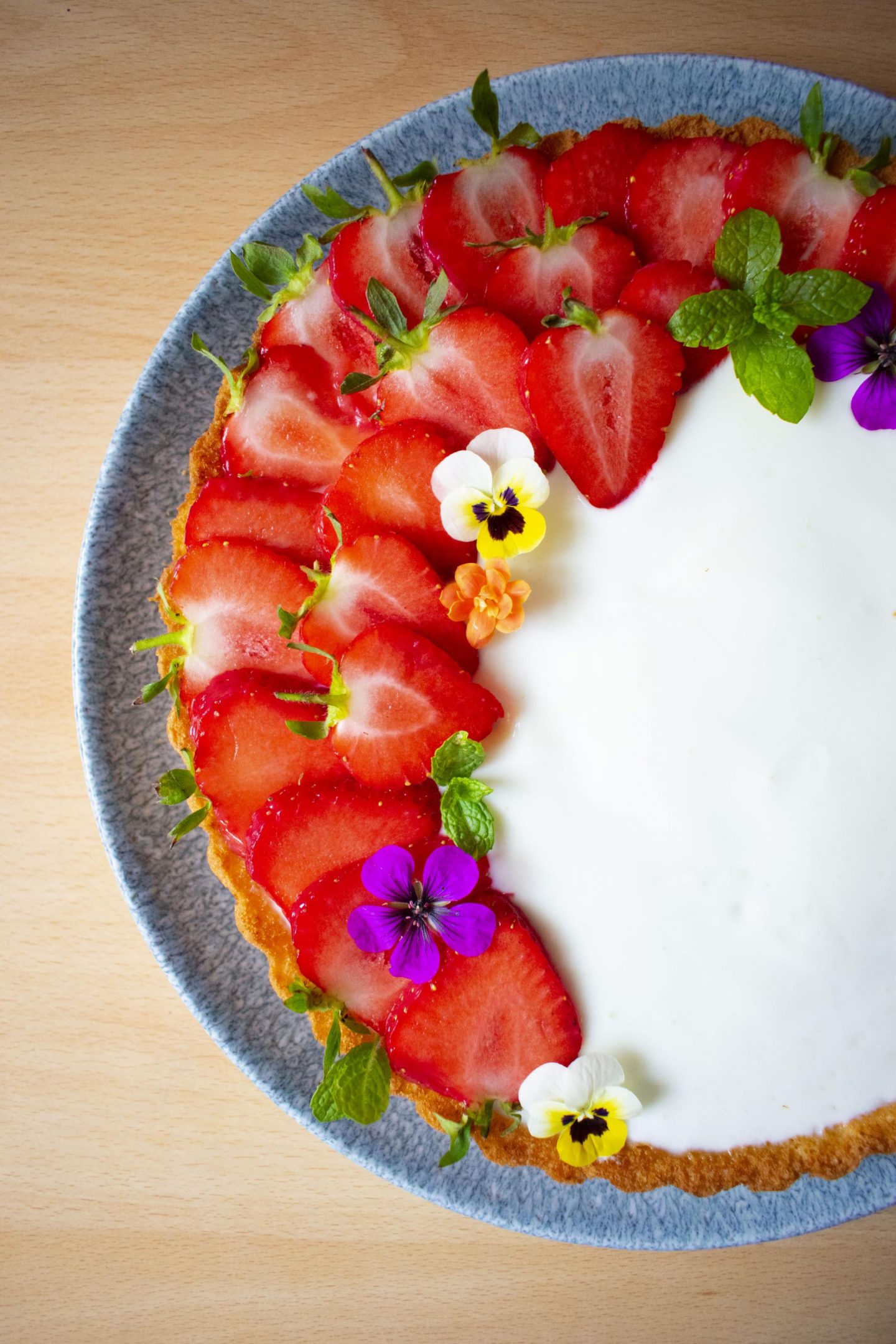 Method:
Start off by making the tart shell. In a food processor, pulse the almond flour, the dates and the salt and pulse until the mixture holds together when pinched and starts to look like dough.
Press the dough into a 9 to 9 ½-inch tart pan with a removable bottom to form an even crust along the base and sides. Chill in the freezer for 20 minutes.
After 20 minutes carefully remove the tart from the pan (leave it resting on the round base) and slide it onto a round serving platter. Spread your Greek Yoghurt over the tart shell. Top the filling with your strawberries, then drizzle with honey (I skipped this step personally but please add it if you want it sweeter or your strawberries need a little help with sweetness).