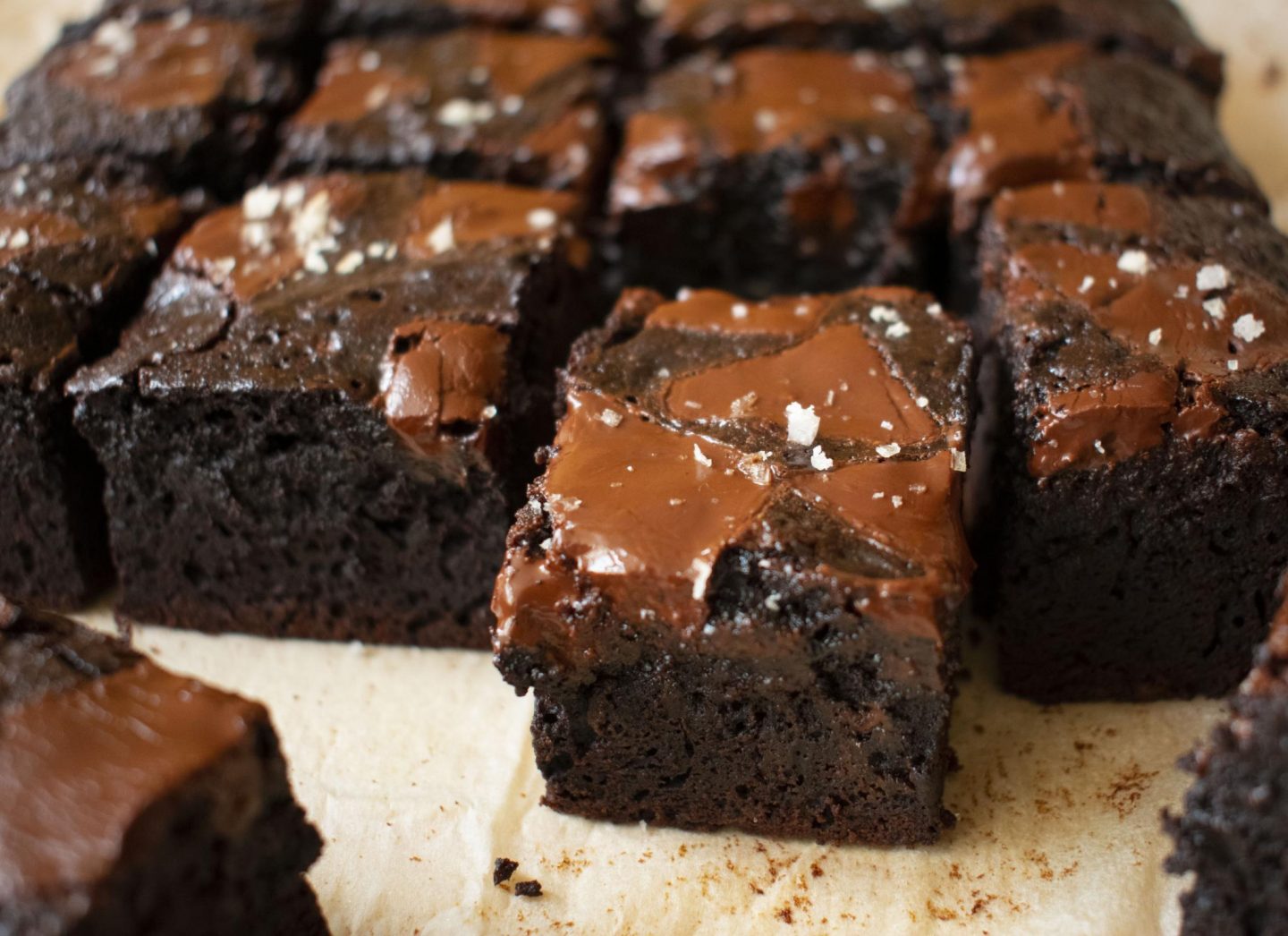 What can I tell you that you don't already see? It's ooey-gooey, fudge-like, and oh so delicious! And trust me with the smoked sea salt vibe…it just completes this particular style of brownie. It really does.


Ingredients:
160g of unsalted butter, melted and cooled
2 tablespoons of coconut oil 
200g of coconut sugar 
4 large eggs, at room temperature
1 tablespoon of pure vanilla extract @steenbergsltd 
120g of plain gf flour
100g of cocoa powder 
1/2 teaspoon of smoked sea salt plus extra for sprinkling @steenbergsltd 
150 of roughly chopped dark chocolate or large chocolate chips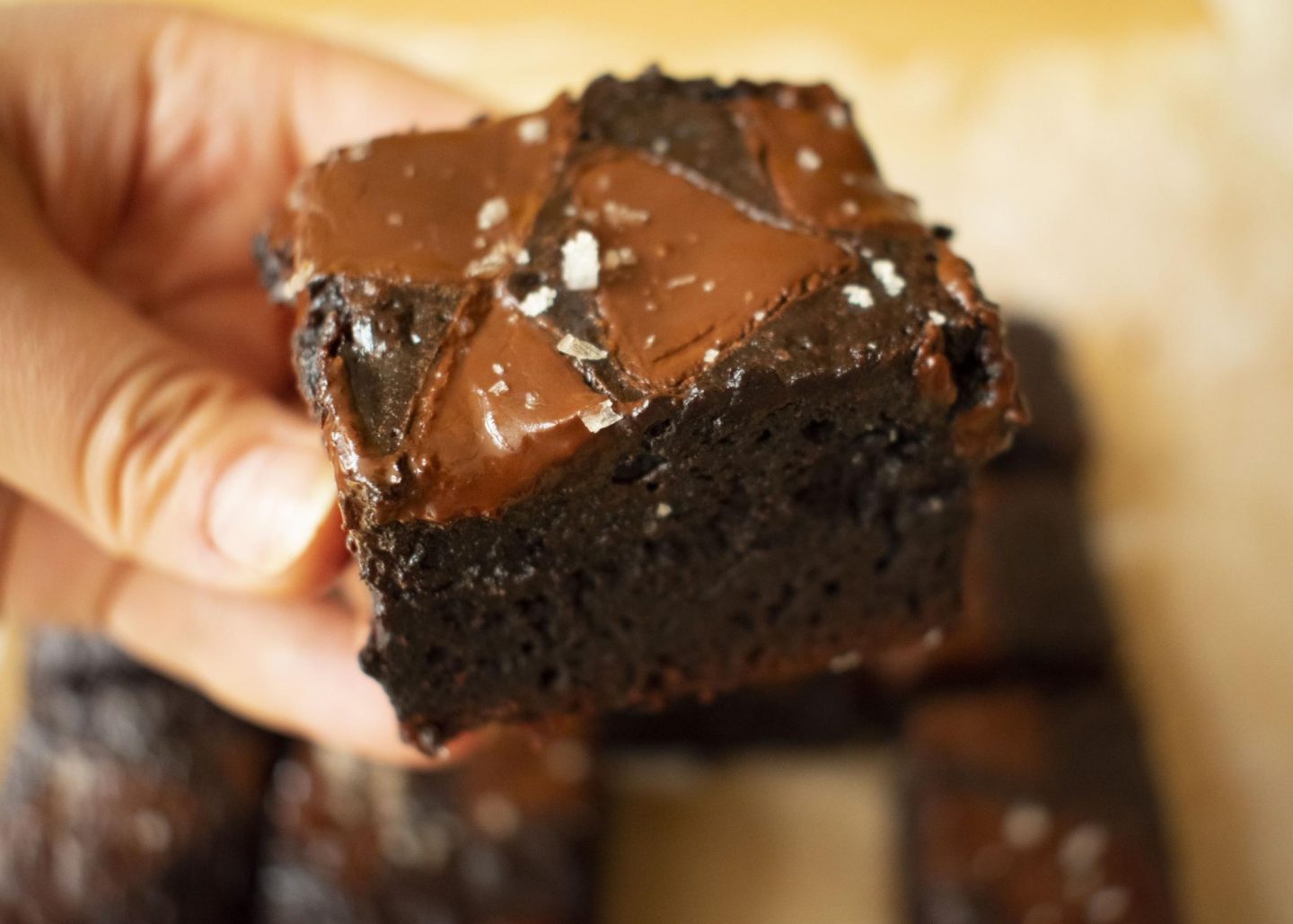 Method:
1. Preheat the oven to 170°C then line a brownie tin with greaseproof paper and set aside. 

2. In a large bowl combine melted butter, coconut oil and coconut sugar. Add the eggs one at a time, vanilla extract and smoked sea salt then whisk for about one minute until evenly combined and paler I'm colour.

3. Over the same bowl sift in the flour and cocoa powder. Gently fold the dry ingredients into the wet ingredients until JUST combined (do NOT over mix). Fold in half of the chocolate chunks.

4. Now pour the batter into your  prepared pan, then smooth the top. Generously top with the remaining chocolate chunks.

5. Bake for 35-40 minutes, or until the centre of the brownies no longer jiggles and is JUST set to the touch.

6. Remove from the oven and allow to cool to room temperature before removing from the baking tray and slicing and garnishing with more smoked sea salt. Enjoy!