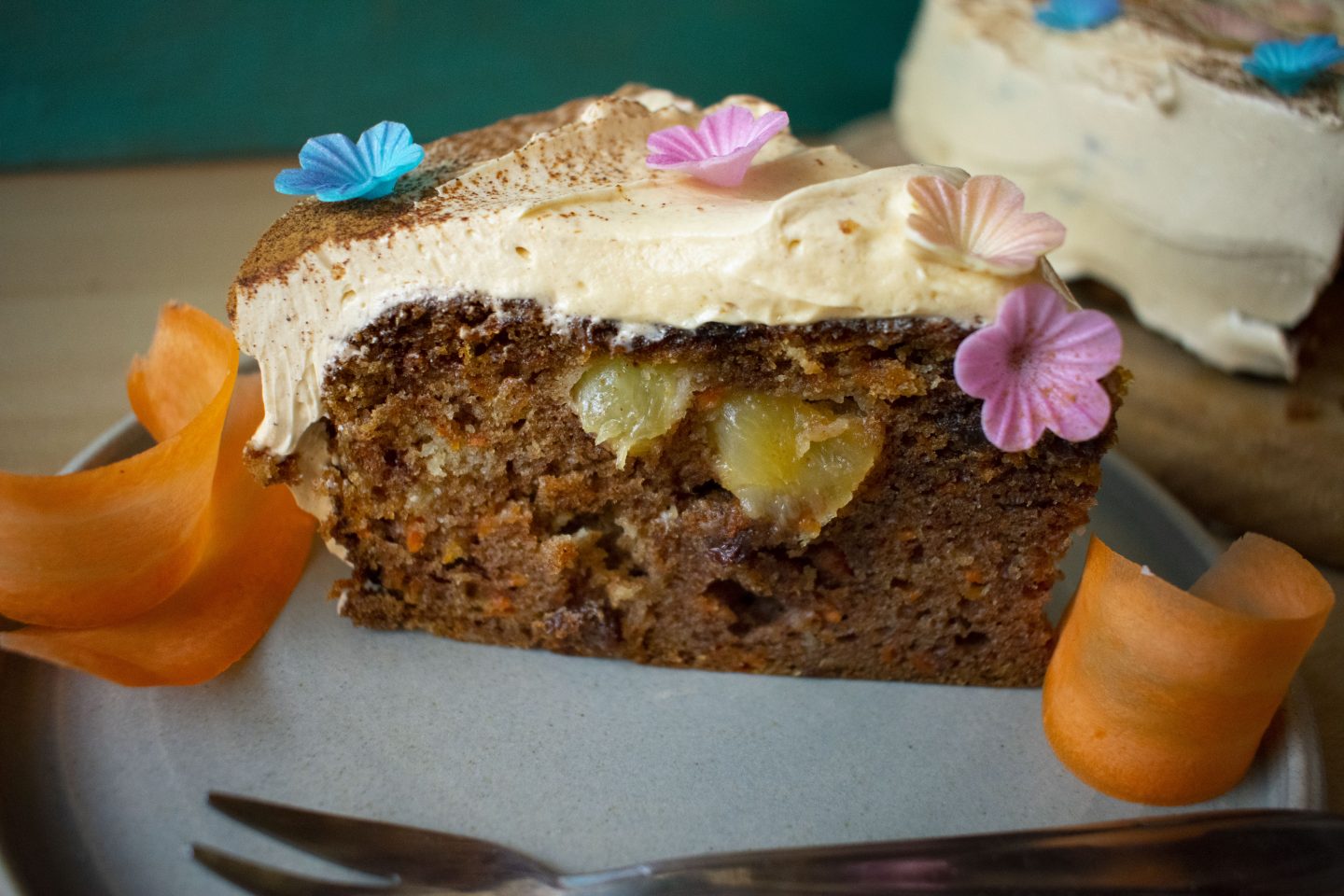 I really didn't think this was going to work…but it did and here we are! This cake sort of feels like a made up carrot cake and in a way it is…but with more flavour! Try it for yourself:
Ingredients:
For the cake:
200g of coconut sugar
200ml of vegetable oil
3 large eggs
1 tsp of vanilla extract
300g of plain flour, divided
2 tsps of ground cinnamon
2 tsps of bicarbonate of soda
1½ tsps of smoked sea salt
100g of raisins
1 cup finely chopped walnuts
300g carrots, grated
1 small can of pineapple rings, drained and chopped up
For the frosting:
200g of unsalted butter, at room temperature
1 tsp of vanilla extract
1 tsp of ground cinnamon plus extra for dusting
Up to 300g of icing sugar, sifted
For the decoration:
Edible wafer daisies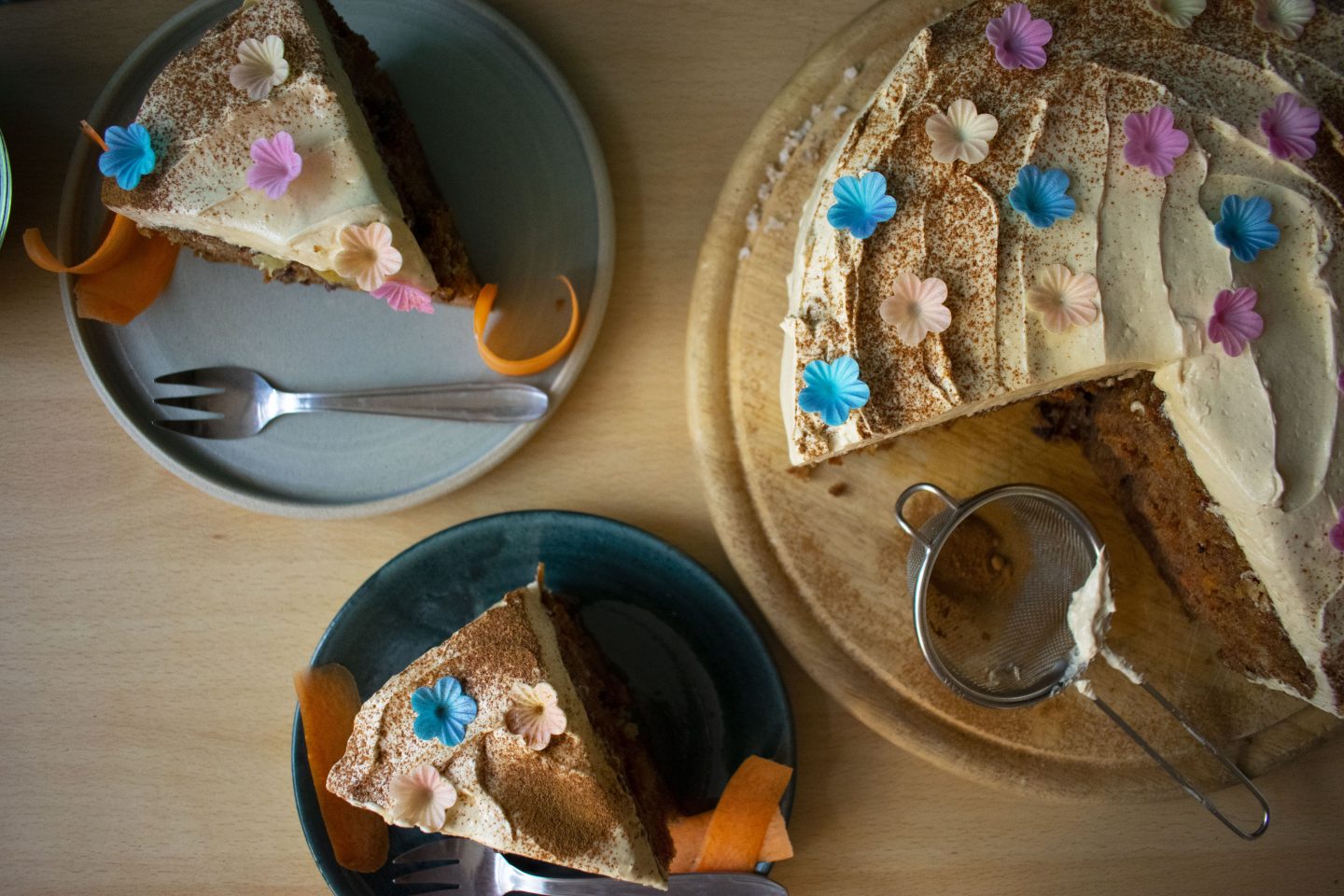 Method:
Preheat the oven to 180 degrees C or gas mark 4 and grease a round cake pan. Beat the butter, the sugar, oil, and eggs together in the bowl of an electric mixer fitted with the paddle attachment until pale and fluffy. Add the vanilla. In another bowl, sift together your flour, the cinnamon, bicarb and smoked sea salt.
Add the dry ingredients to the wet ingredients. Toss the raisins and chopped walnuts with 1 tablespoon of flour. Fold in the carrots and pineapple. Add to the batter and mix well.
Pour the batter prepared cake pan in your Bake for 55 to 60 minutes, or until a toothpick comes out clean. Allow the cake to cool completely in the pans set over a wire rack. Mix the butter and vanilla in the bowl of an electric mixer fitted with the paddle attachment until just combined. Add the icing sugar and mix until smooth.
With a knife or offset spatula, spread the top with frosting. and spread the frosting evenly on the top and sides of the cake. Decorate with an extra sprinkling of cinnamon powder and wafer daisies.
Enjoy! xxx