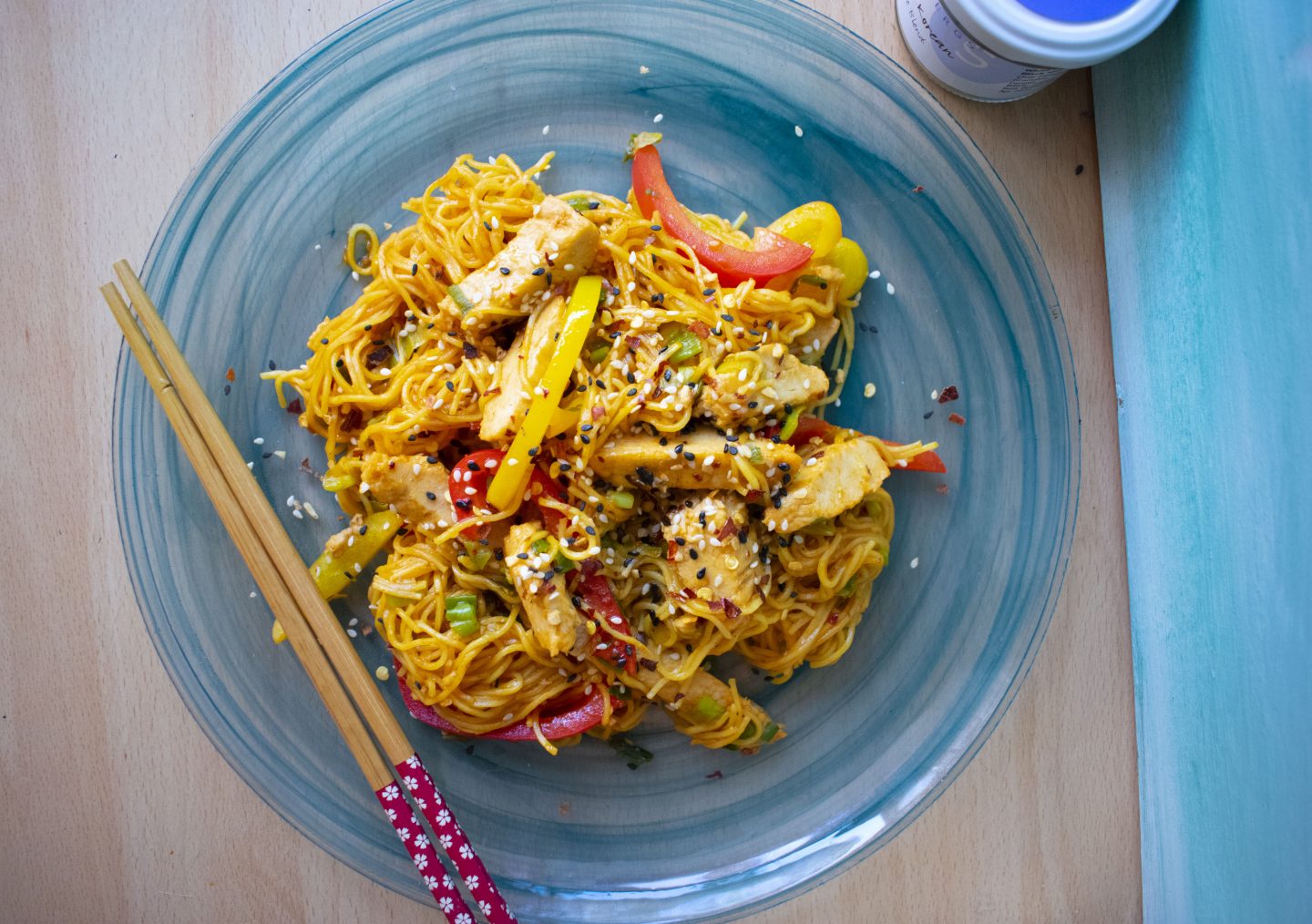 Quicker than a takeaway and so much better for you, my Korean Quorn low-calorie stir-fry is easy to make and ready in just 20 minutes, it's addictive and lush but don't take my word for it, you must try it for yourself!
Ingredients:
1 tsp of Niki's Korean Blend
1/2 tsp of ground turmeric
200g of Quorn Roasted Sliced Fillets
1 packet of Yogiyo Korean Chilli Sauce – it's not spicy!
150g of egg noodles/fine rice noodles, cooked as per packet instructions, drained and set to one side
2 tbsp of sesame see oil plus extra vegetable oil, for frying
3 spring onions, finely sliced
1 red and yellow pepper (or any other colour!), deseeded and finely sliced
1 tsp of vinegar
2 tbsp of tamari/soy sauce
Method:
Heat one tablespoon of vegetable oil in a pan and add in your Quorn Roasted Sliced Fillets and finely sliced spring onions. Fry for 5 minutes over a medium heat, turning frequently.
Next, add in your sliced bell peppers, ground turmeric, Niki's Korean Blend and cook for a further 5 minutes or until your peppers start to soften.
Now add in your noodles with the tamari/soy sauce, vinegar and Yogiyo Korean Chilli Sauce and toss well. Cook until your noodles are heated through and serve with an extra garnish of Niki's Korean Blend and toasted sesame seed oil for extra flavour and aroma. Enjoy straight away!
Niki xx