I have had this bag of hemp seeds lying around in my pantry for a while and finally decided to do something with them! It was just lying there, an unhappy bag it was. Until I transformed them into my dark chocolate hemp seed bars! I had no idea of the amazing benefits of hemp seed bars. They are high in healthy fats, fibre, proteins and very low in carbs with only 1.4 g net carbs per serving of 30g. Amongst all seeds, they are the one with the optimal ratio of fatty acids, omega-6 to omega-3 meaning they are powerful seeds for healthy skin and reduce heart disease. Also, If you are vegan, those seeds will bring you the highest amount of plant-based protein, 25% of calories are protein which by weight is similar to beef. I mean that is pretty incredible! Read on to see
Ingredients:
80g of peanut butter or sunflower seed butter
3 tablespoons of coconut oil, melted
5 tablespoons of maple flavoured syrup
1 teaspoon vanilla extract
150g of hemp seeds plus extra for garnishing
1 tablespoon of chia seeds
50g of pumpkin seeds
50g of sunflower seeds
40g of coconut flakes
1/2 teaspoon of ground cinnamon
30g of dark chocolate chips plus 1 teaspoon extra virgin coconut oil (for the chocolate drizzle) melted together to form a sauce
Method:
Line a square loaf pan with greaseproof paper and set aside.
In a medium mixing bowl, add in all your dry ingredients and stir well, set aside.
In another medium mixing bowl, add in your chosen butter butter, melted coconut oil, maple syrup and vanilla extract. Whisk well and pour the peanut/sunflower seed butter mixture onto the dry ingredients and combine with a silicone spatula until the wet mixture covers all the dry ingredients evenly.
Transfer the mixture into the prepared loaf pan, press with a spatula firmly to compact the granola bar mixture as much as you can and freeze for 20 minutes to set.
Finally, bring the bar out of the freezer. Lift the parchment paper to pull out the bar from the loaf pan and place on a plate or chopping board. Drizzle the melted chocolate on top of the bar and sprinkle over extra hemp seeds and then and bring the bar back to the freezer for 2 minutes to set the chocolate Cut into about 10 or 12 bars. Enjoy!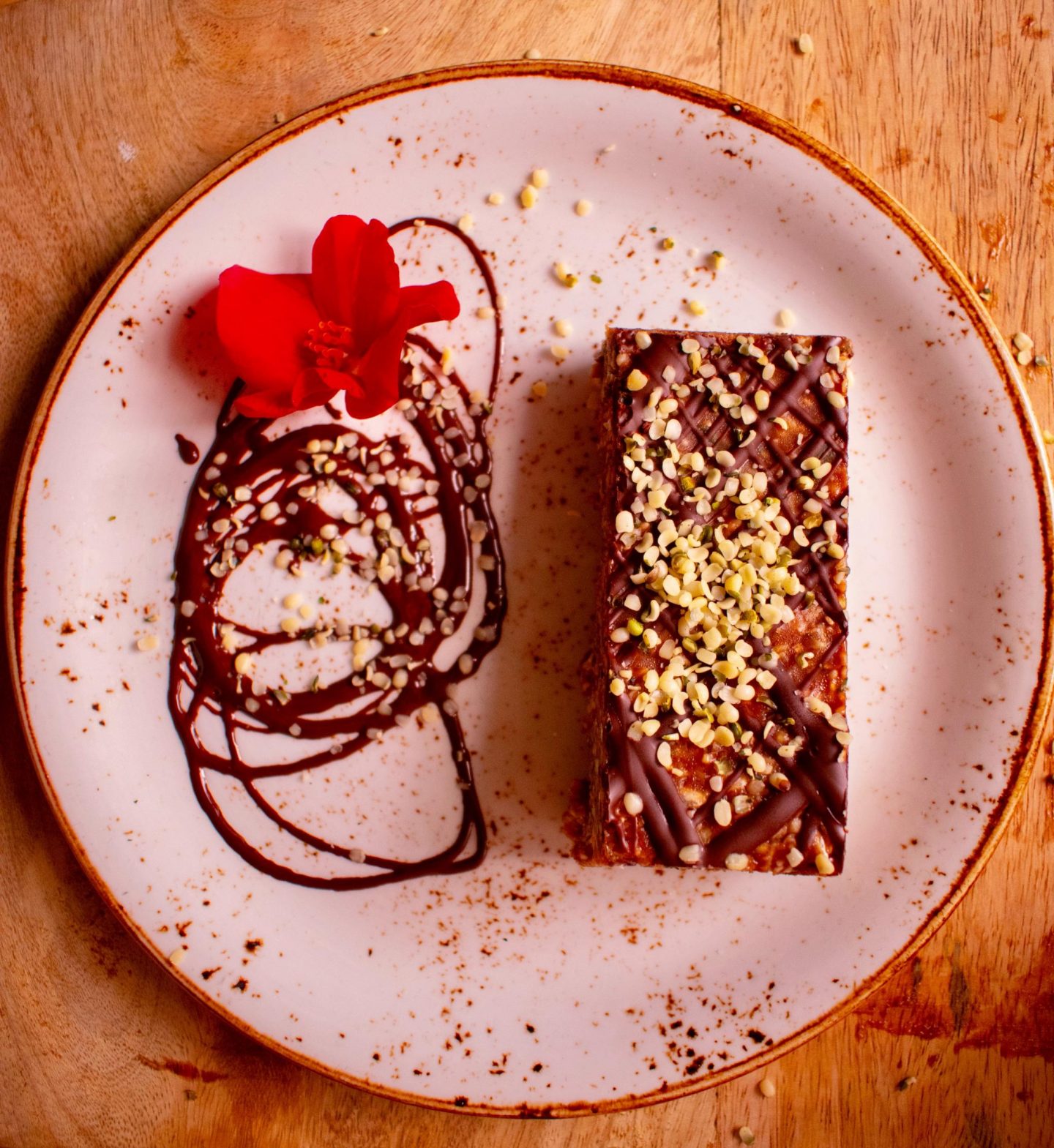 Storage:
My hemp seed bars can be stored in the fridge in an airtight container for up to 3 weeks or wrap individually into plastic wrap and freeze up to 3 months.