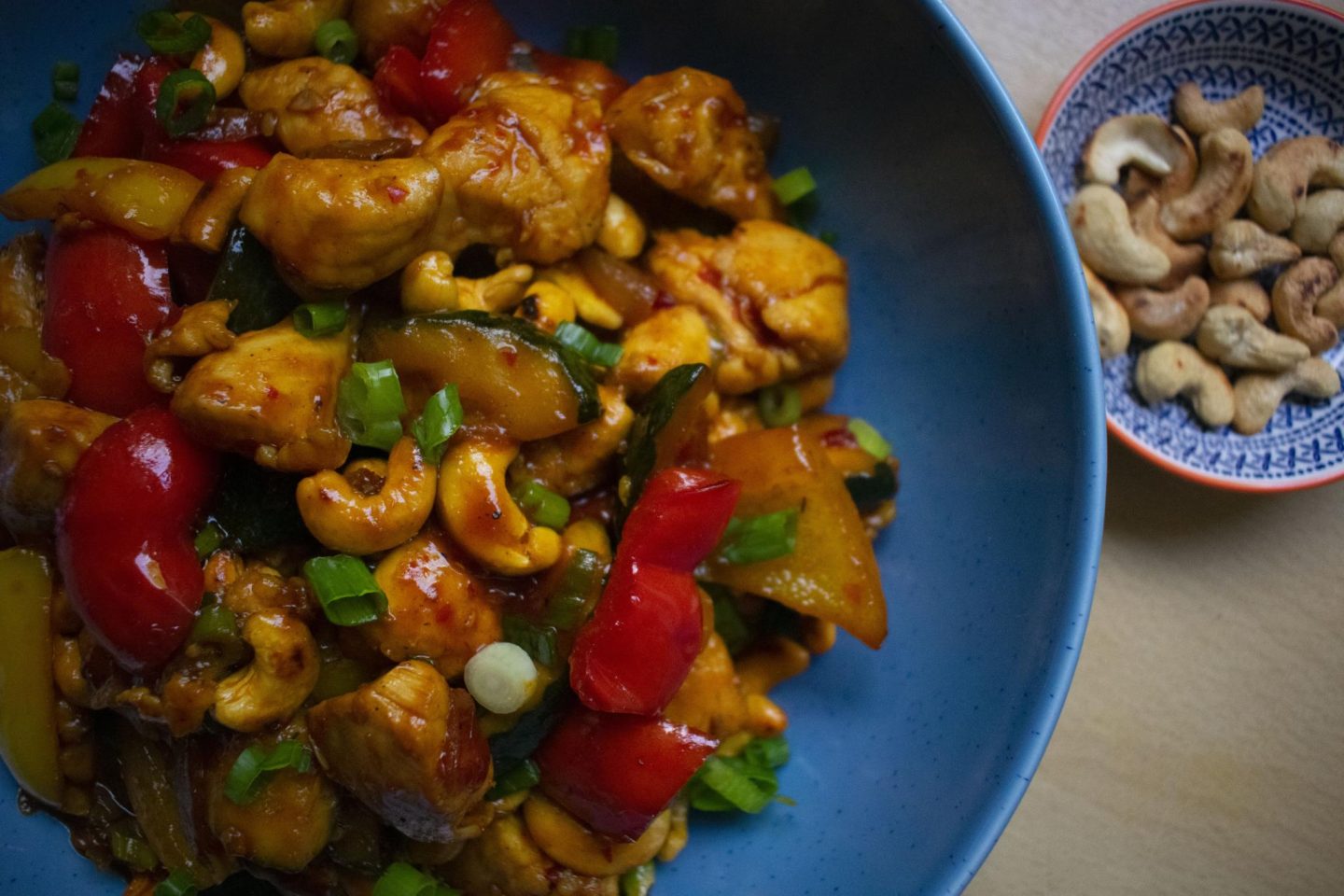 Ingredients:
2 tbsps of olive oil/wok oil
2 tsp of minced garlic
A handful of spring onions, sliced
1 onion, diced
2 bell peppers, deseeded and sliced into chunks
1 courgette, sliced
50ml of cold water
5 tbsps of cashew nuts, dry roasted
3 tbsps of tamari
2 tbsps of sweet chilli sauce
1.5 tbsps of chilli garlic sauce
1 tsp of fish sauce
450g of chicken, breast or mini fillets, sliced into chunks
Method:
Pour the oil into your wok over a medium heat and add the crushed garlic and chicken. Stir fry for a minute or 2 and add the vegetables.
After 5 minutes, add all the sauces and cashew nuts and mix well. Turn the heat up and allow for the veggies to soften before serving. Enjoy!