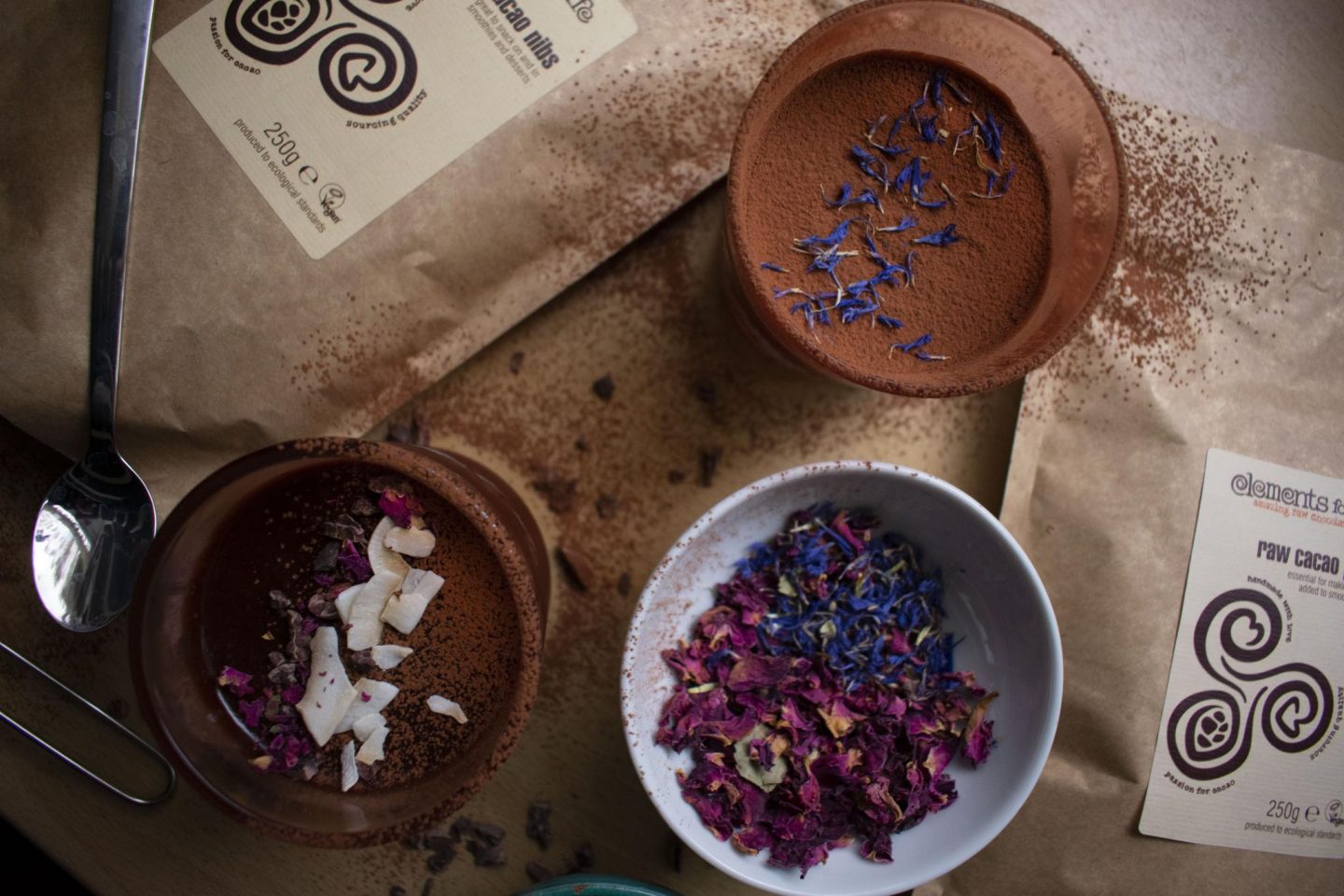 This decadent, easy and no bake treat can be whipped up in 2 minutes from start to finish…yes, really!

Ingredients:
2 tbsp of raw cacao powder plus extra for dusting
2 bananas
1-2 tbsp of sweet freedom syrup/maple syrup
1/2 tsp of vanilla extract
For decoration:
A small scattering of raw cacao nibs
A small scattering of edible dried flowers and coconut chips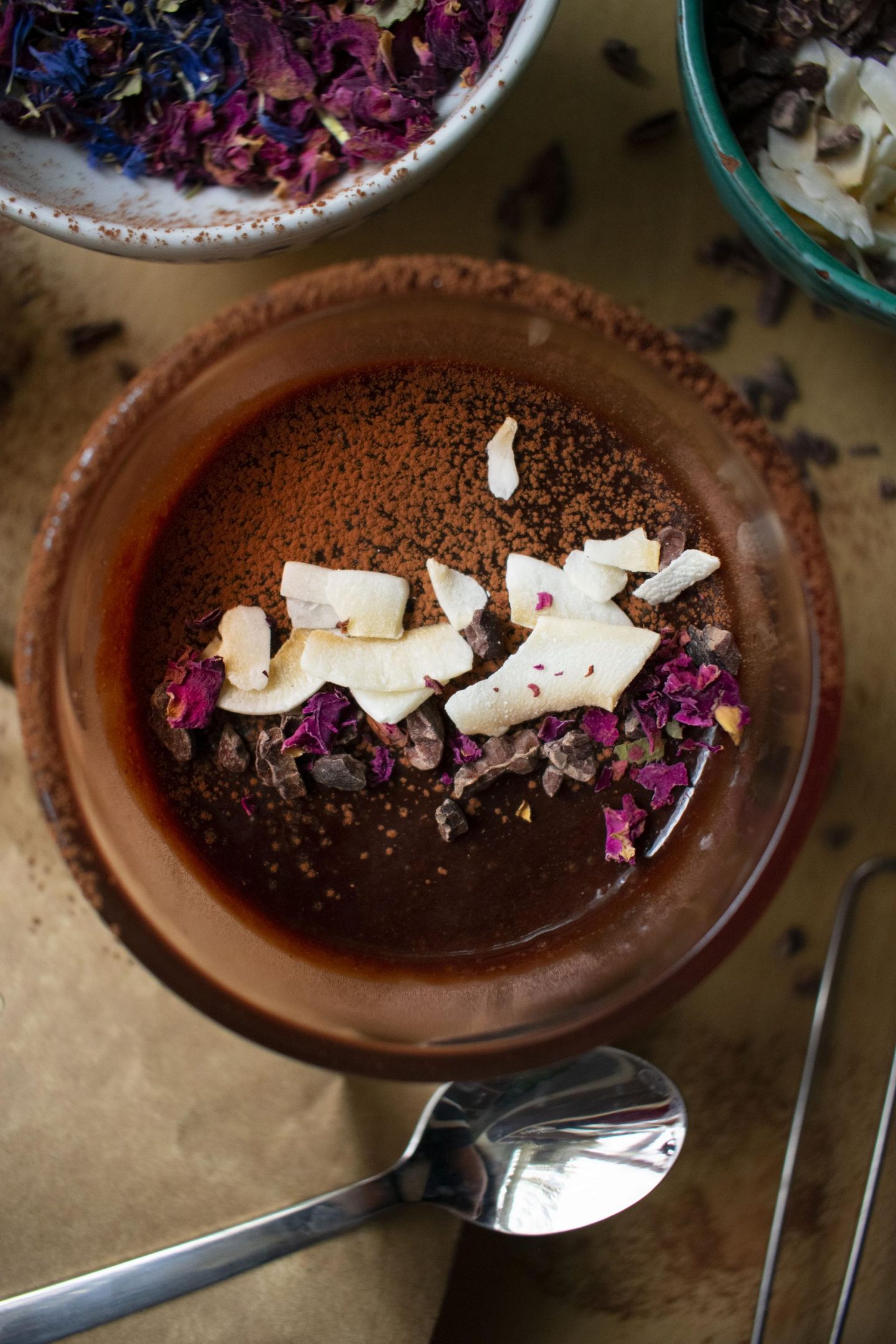 Method:
Simply whizz up all the ingredients in a high-speed food processor, pour into your serving cups and pop in the fridge for a minimum of 3 hours or overnight for best results. For an even richer and thicker consistency add 1 tablespoon of coconut cream from the fridge to your mixture. Serve with a generous dusting of raw cacao powder and decorate as you wish.
Top tip: On summer days pop your puddings in the freezer for half an hour before serving for a cold and refreshing treat!