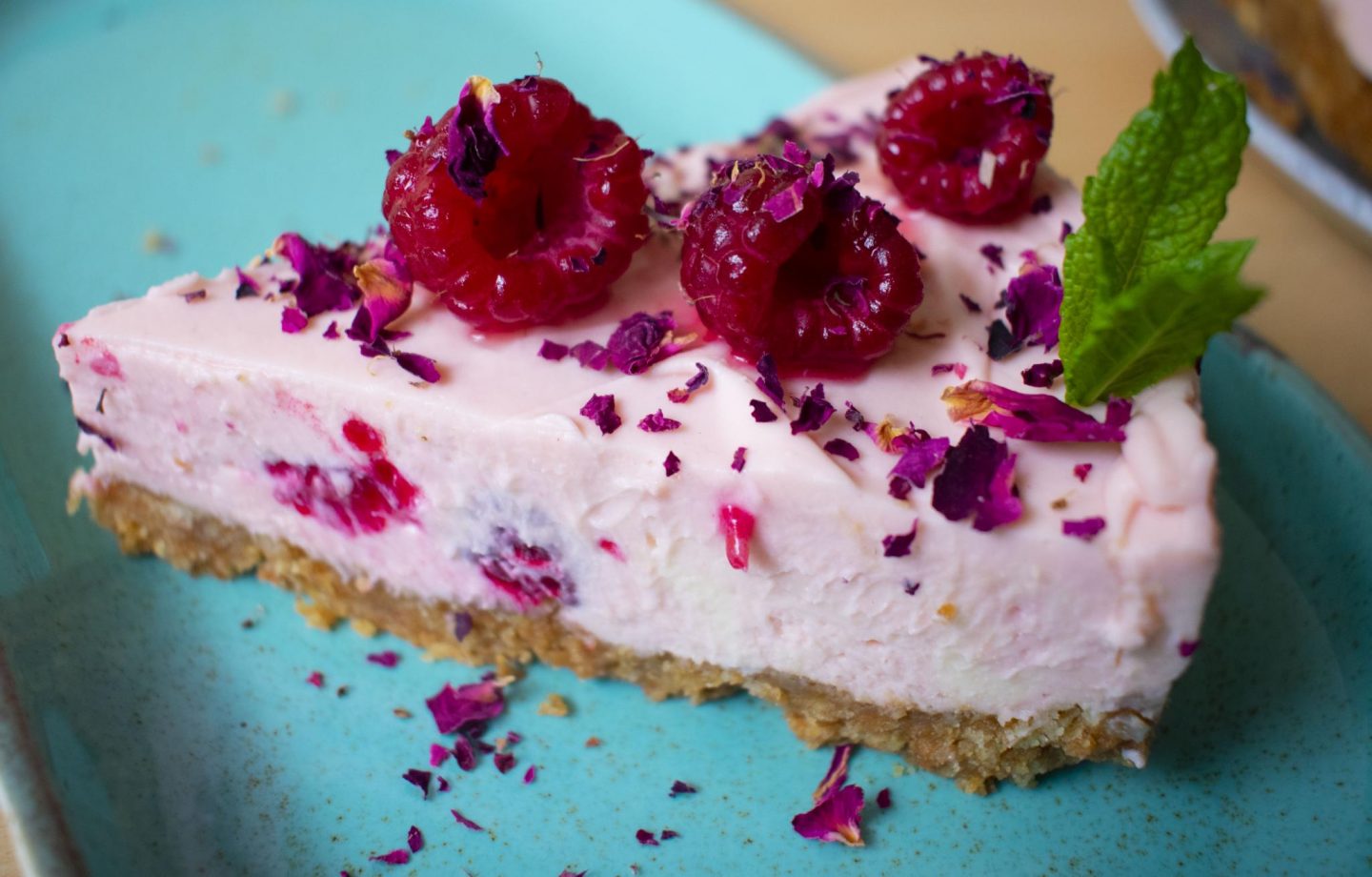 This cheesecake really needs no introduction here. It's fruity, creamy and not too sweet. The white chocolate is only a delicate presence here and, moreover, it helps the cheesecake set in the fridge overnight to a perfect, tenderly firm consistency. Delicious!
Ingredients
For the filling
250g of fresh raspberries plus an extra 50g for the topping
220g of white chocolate, melted and at room temperature
320g of full fat cream cheese at room temperature
300ml of double cream
1 tsp of organic rosewater
A few springs of fresh mint
A scattering of dried rose petals
For the base
175g of custard cream and digestive biscuits
90g of salted butter, softened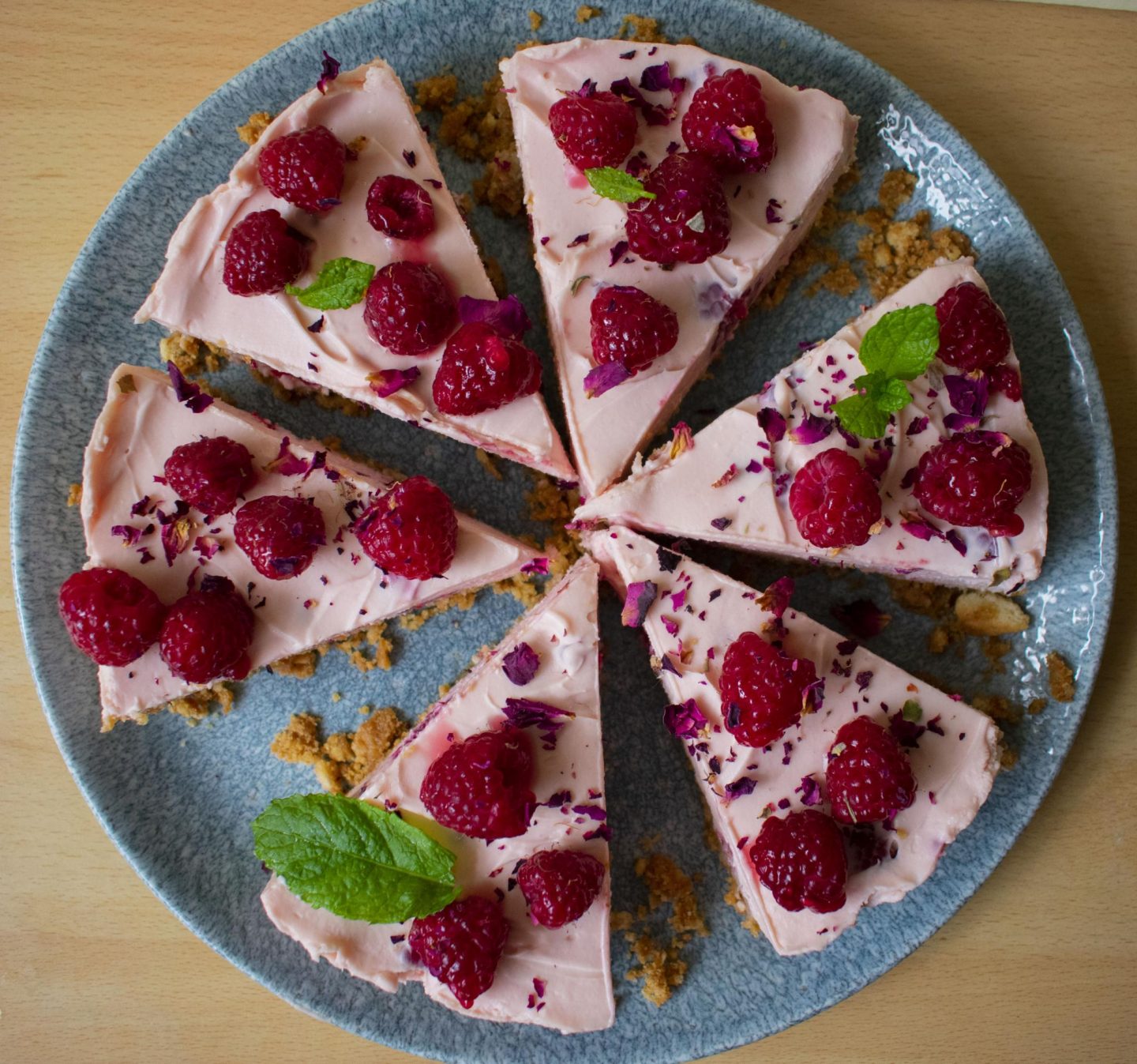 Method:
Start off my baking make the base of the cheesecake, break the biscuits into a food processor and blend until you have almost all crumbs. Add the butter and process again until the mixture starts to clump and cleave to the blade. If doing this by hand, put the biscuits into a bag, crush to crumbs, then melt the butter and stir into the biscuit crumbs until well mixed.
Press the biscuit mixture into a 20cm springform cake tin, letting some come a little way up the sides. The back of a spoon is the easiest tool for the job here. Stash the tin in the fridge while you get on with the cheesecake filling.
Beat the cream cheese with a wooden spoon in a large bowl, until it is soft. Gently fold in the slightly cooled, melted white chocolate.
Softly whip the cream so it is thickened but the peaks don't hold their shape, then fold it into the white chocolate mixture in two batches. Add in the fresh raspberries and the rosewater and fold these in, then pour and scrape the pale, almost-moussy mixture into the biscuit-lined tin. Smooth the top, cover the tin with cling film and refrigerate overnight before serving.
When ready to serve, remove from the fridge, decorate with extra fresh raspberries, a sprinkling of dried rose petals and a spring of mint, perfection.