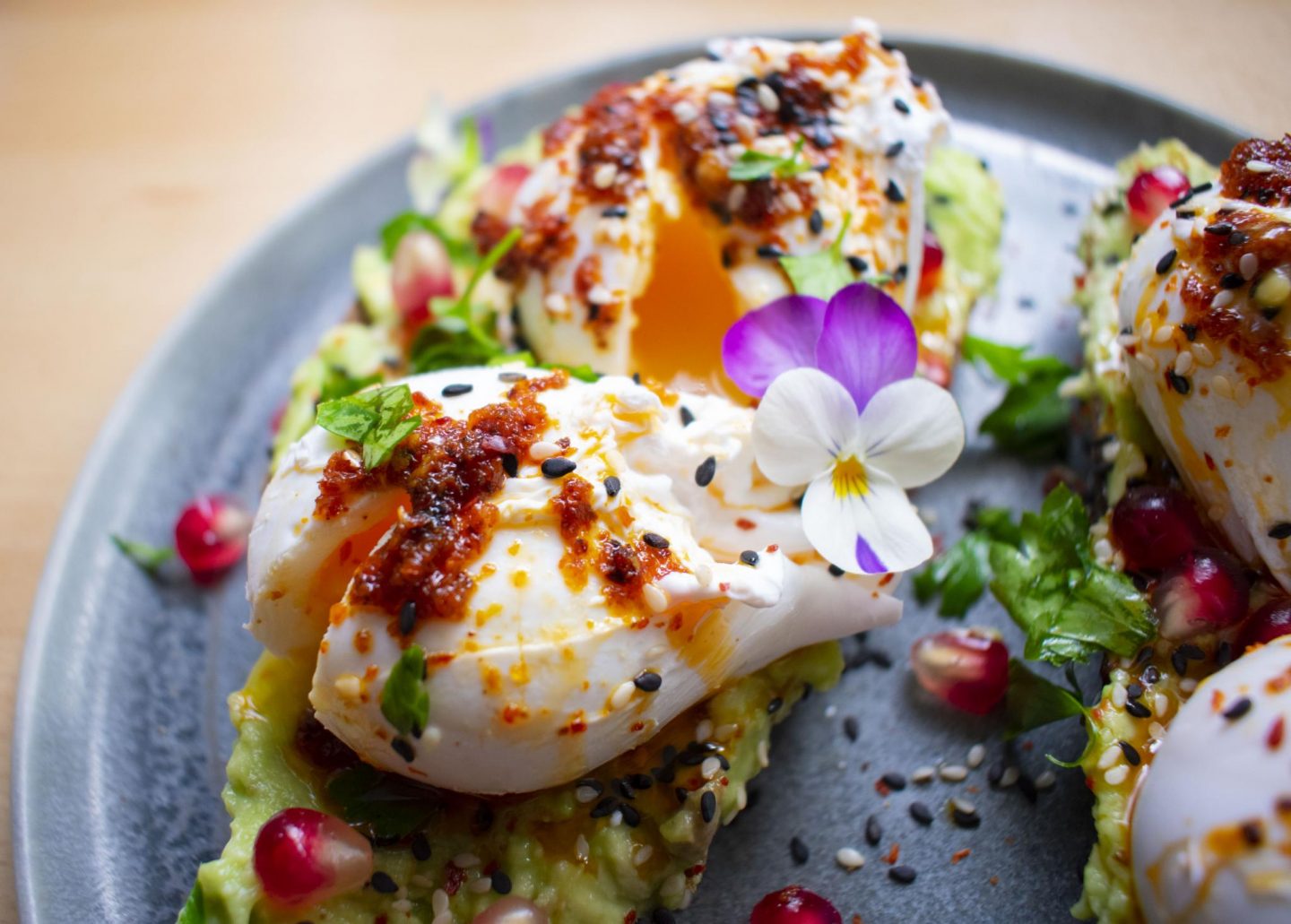 Ever wondered how to make the perfect poached egg? Look no further than my FULLPROOF method! Very easy, fun and you'll never make them any other way again!
First off, here are some top tips that will ensure you get the perfect poached egg each and every time:
Use the freshest eggs for best results – the whites will hold together better.
Your water must be at the simmering stage, NOT boiling!
Use vinegar! Some recipes do not call for this, I have made well over 500+ poached eggs so I have used every method possible. Vinegar WORKS.
Don't be nervous, crack in your eggs confidently and smoothly and most of all, swiftly, do not fiddle with your eggs.
You do not need to do the whirlpool method and swirl your water; this will disrupt your egg formation when poaching. Just allow the water to simmer and crack your eggs in, simple!
Ingredients:
1 tbsp of white wine vinegar
1 tablespoon of Niki's Turkish Blend infused with 2 tablespoons of olive oil: https://steenbergs.co.uk/nikis-turkish-spice-mix-nik002
2 slices of sourdough and 1 mashed avocado spread on top
To decorate:
A scattering of black and white sesame seeds
A sprinkle of fresh parsley and edible flowers
A scattering of pomegranate seeds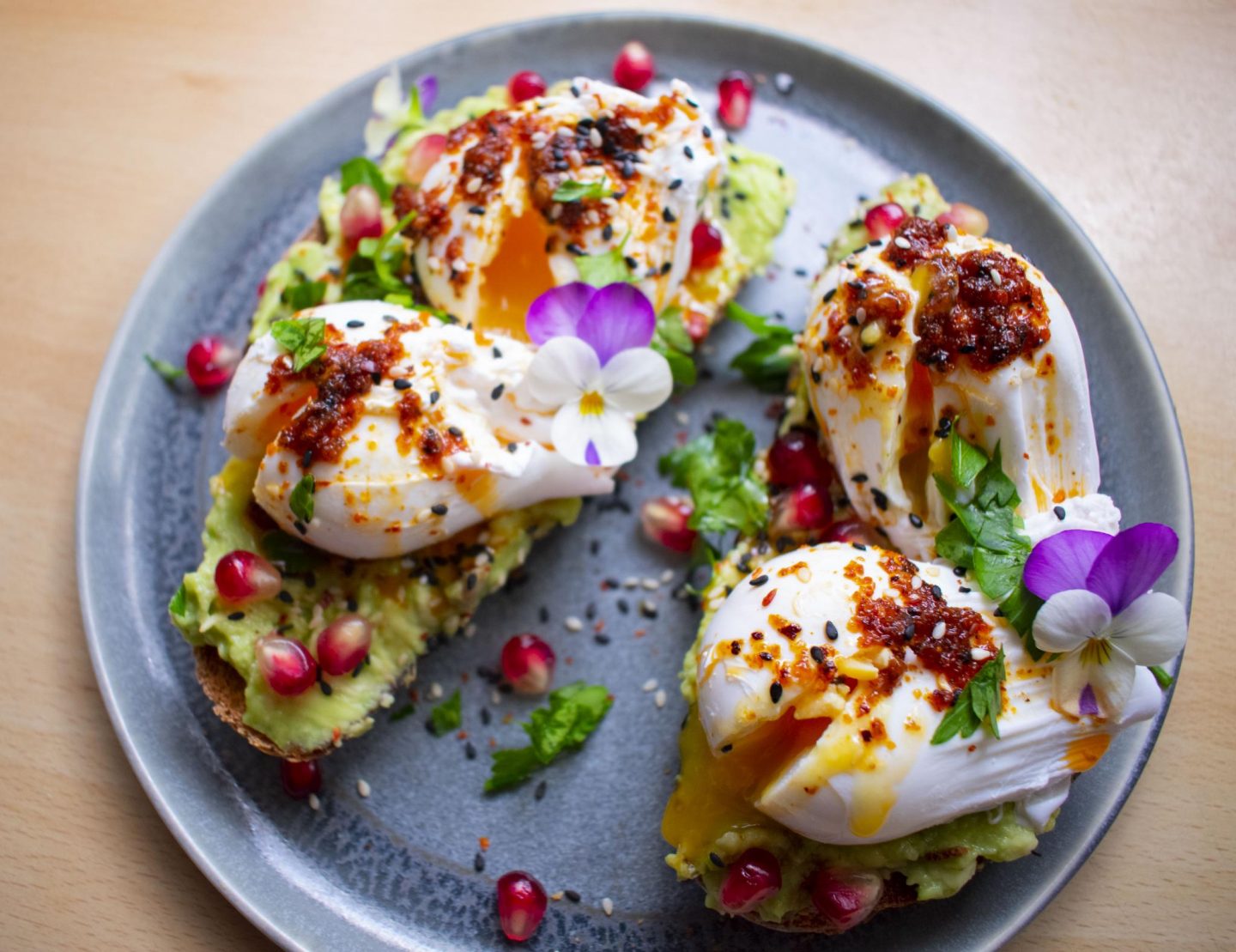 Method:
Fill a tall pan just over one third full with cold water and bring it to the boil.
Add the vinegar and turn down to simmer.
Crack the eggs one at a time into the simmering water and do not poke or prod them. Lightly poach for 2-3 minutes, 4 minutes for a medium egg and 5 minutes for a firm yolk.
Remove with a slotted spoon and drain on kitchen towels.
Season with salt and freshly ground black pepper and serve immediately on your smashed avocado with sourdough and a generous drizzle of Niki's Turkish Blend oil infusion. Decorate as desired. Enjoy!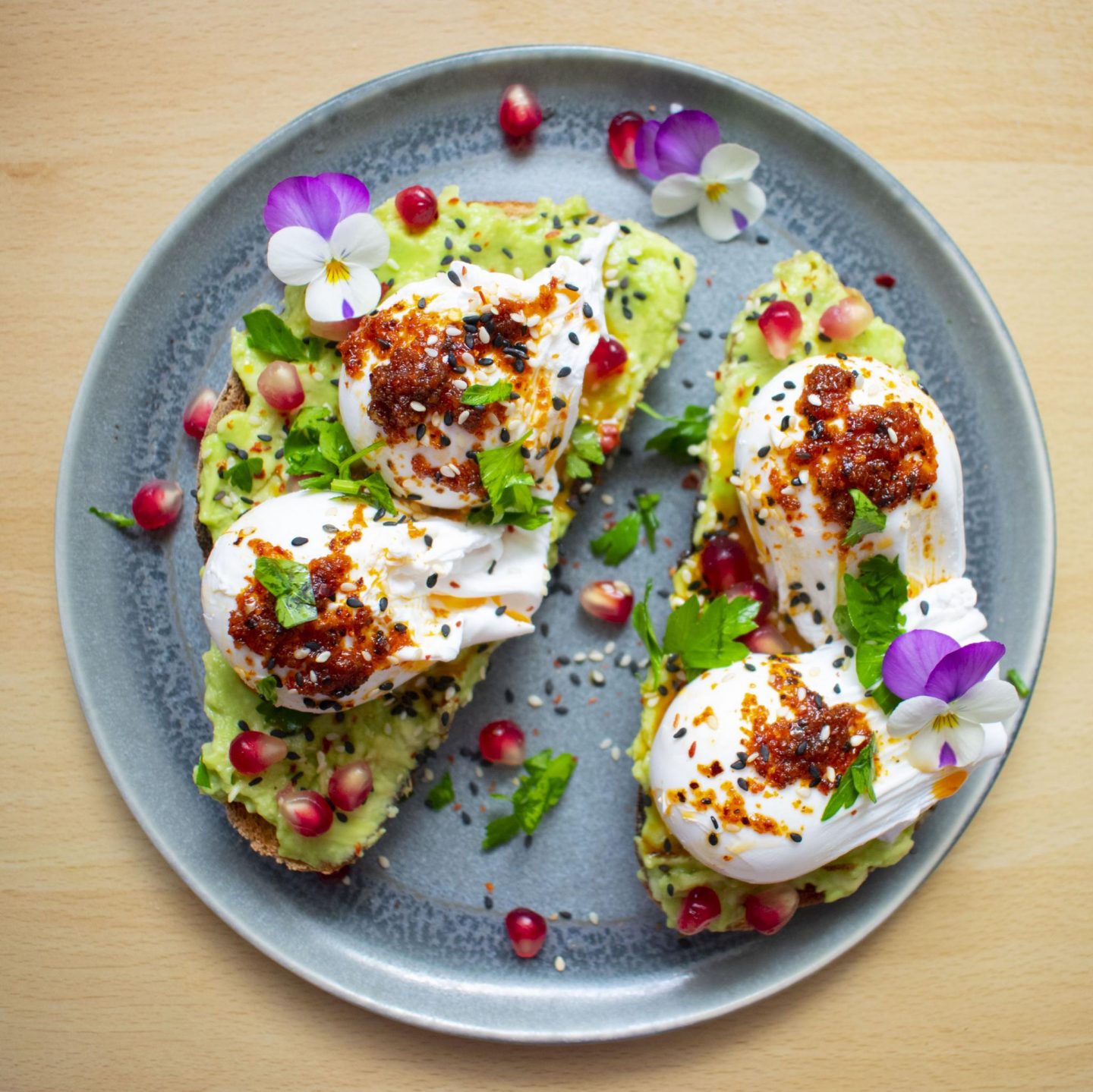 Check out my Turkish Blend here:
https://steenbergs.co.uk/nikis-turkish-spice-mix-nik002