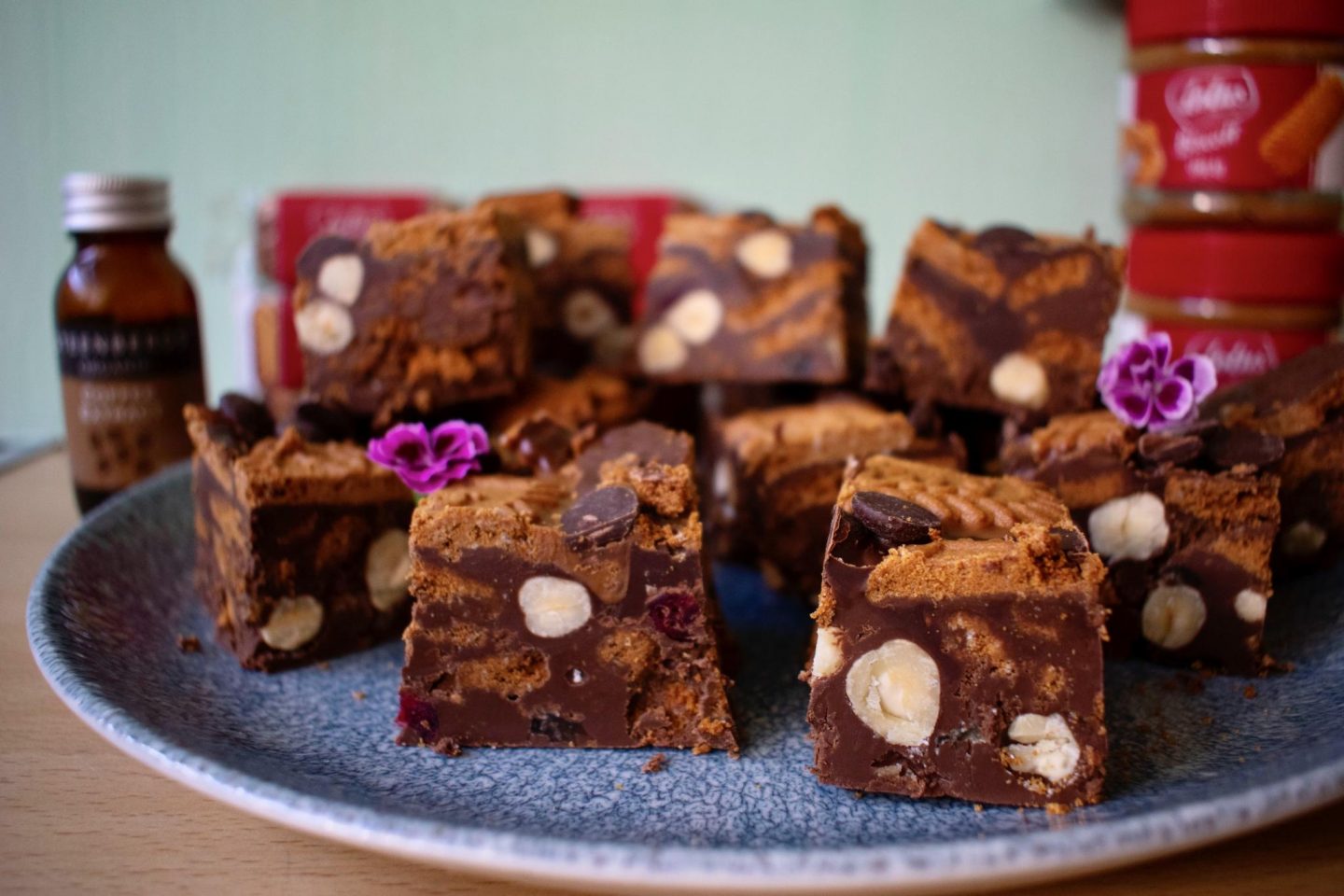 A no bake rich, biscoffy, chocolatey treat with back notes of coffee…the only hard part is not eating them all in one sitting!


Ingredients:
400g of chopped dark chocolate 200g of smooth Biscoff Spread
1 teaspoon of organic coffee extract
A pinch of sea salt
250g of Biscoff Biscuits, crushed plus extra for decoration 100g of raisins and cranberries
100g of hazelnuts
100g of dark chocolate chips
Method:
Add the dark chocolate and sea salt to a small a pan and melt over a low heat. In another small bowl melt the biscoff spread as well until smooth and runny.
Pour the biscoff spread into the melted chocolate along with the coffee extract and combine the mixture in a large mixing bowl. Add the biscuits, raisins and cranberries and dark chocolate chips and mix well.
Finally, pour the mixture into a lined tin and press down firmly so there is no trapped air. Sprinkle on the chopped biscuits, and crush a few over as well along with some extra dark chocolate chips. Pop in the fridge for a couple of hours and once set, carefully remove from the tin and cut into small(ish!) pieces, enjoy!