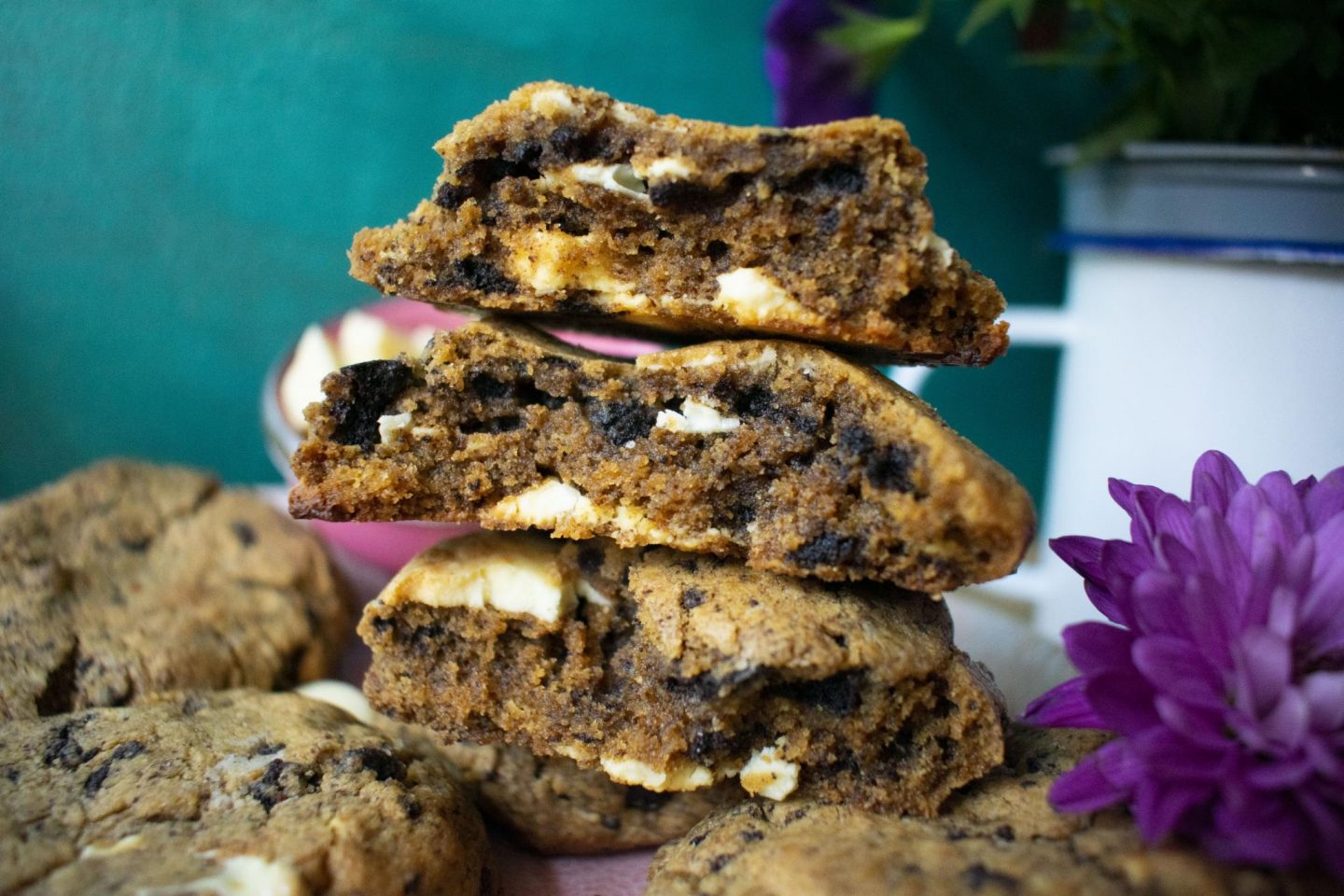 A thick, chewy, chocolatey and vanilla flavoured New York Style cookie. It's good. It's really good. 

Ingredients: 

150g of salted butter  100g of coconut sugar 50g of dark brown sugar  1 tablespoon of organic vanilla extract  1 egg  270g of plain flour  1 teaspoon of baking powder  1/2 teaspoon of bicarbonate of soda  1 teaspoon of flaky sea salt  100g of white chocolate, chopped up  150g of Oreos, crushed 

Method:
Preheat your oven to 180C and line a cookie tray with greaseproof paper, set aside.
Add you butter and sugars to a stand mixer and beat until it becomes creamy. After five minutes or so add in your egg and organic vanilla extract and beat again.
Next up, add in your plain flour, baking powder, bicarbonate of soda, salt and beat till a cookie dough comes together.
Lastly add in your white chocolate chips and crushed Oreos and mix again until just combined, do not over-mix at this stage. The cookie batter will be dry but this is normal for NYC style cookies!
Roll your cookies into even cookie dough balls, about 80g each and place in the fridge for about an hour.
After an hour take the cookies out of the fridge and place on the baking tray. Bake the cookies in the oven for 12 minute.
Once the cookies have been baked, leave them to cool for around 30 minutes as they will continue to bake whilst cooling.