Let's head back to school days with this classic traybake using our organic lemon extract and cornflowers. Fuss free and very easy to eat!
Ingredients:
200g of butter or dairy free butter softened, plus extra for greasing
A small handful of coloured sprinkles
A small sprinkling of cornflowers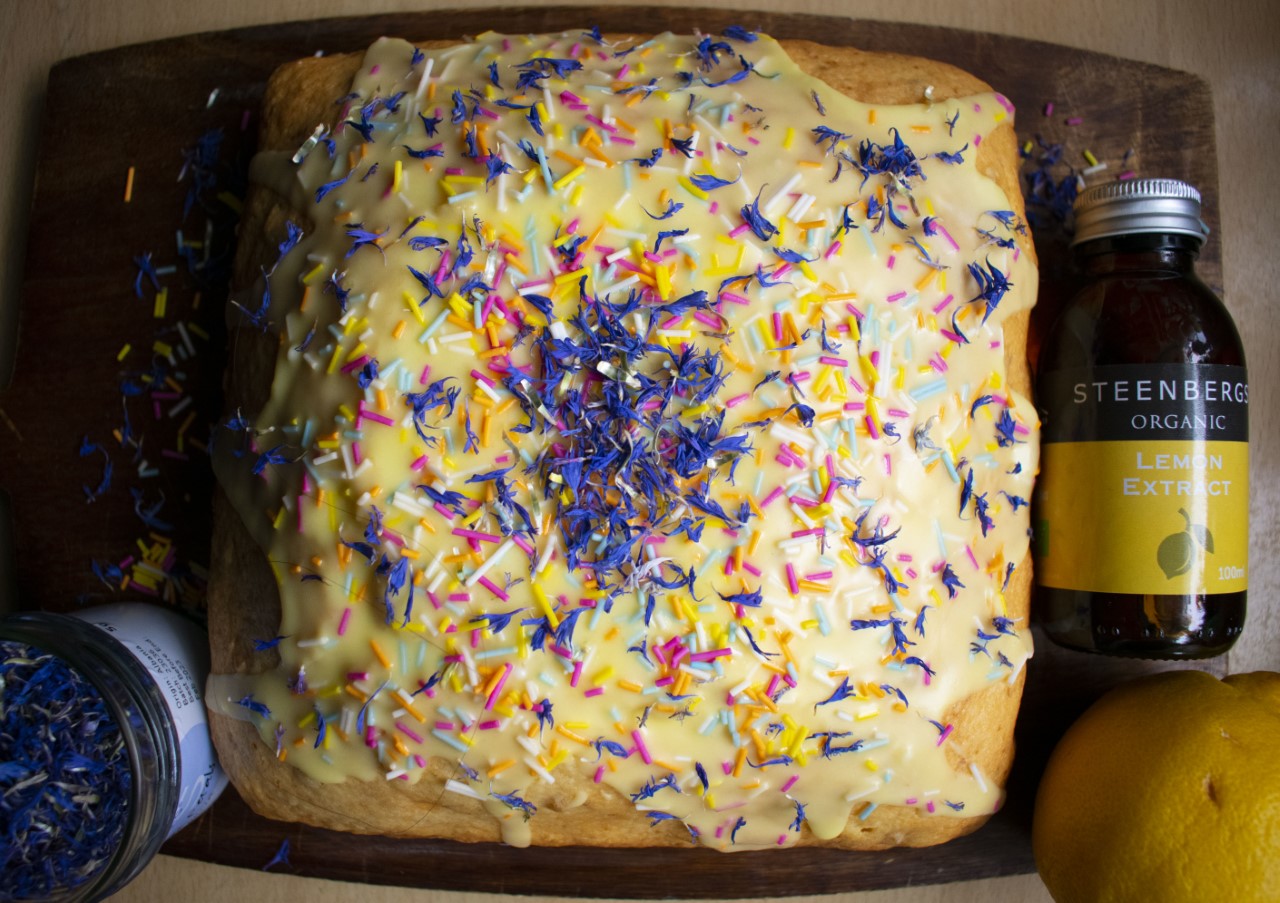 Method:

1. Heat the oven to 180C/gas mark 4. Butter a 20 x 20cm cake tin and line with baking parchment. Put the butter and sugar in a large bowl and beat with a whisk (or electric whisk) for a few minutes until pale and fluffy. Add the eggs, flour, milk and organic lemon extract and beat again until you have a smooth batter.

2. Scrape the batter into the prepared tin, spread right to the corners and smooth the surface. Bake for 40-45 mins or until a skewer inserted into the centre comes out clean, checking at 5 min intervals if it isn't ready after 45 mins. Leave the sponge to cool on a wire rack.

3. Mix the icing sugar with enough water to make a thick icing. Spread the icing over the cooled cake, then top with lots of sprinkles – the surface should be almost completely covered along with your cornflowers . Leave for at least 1 hour to set. Cut into squares and enjoy! During Winter you can also serve it with hot custard! Mmmm…