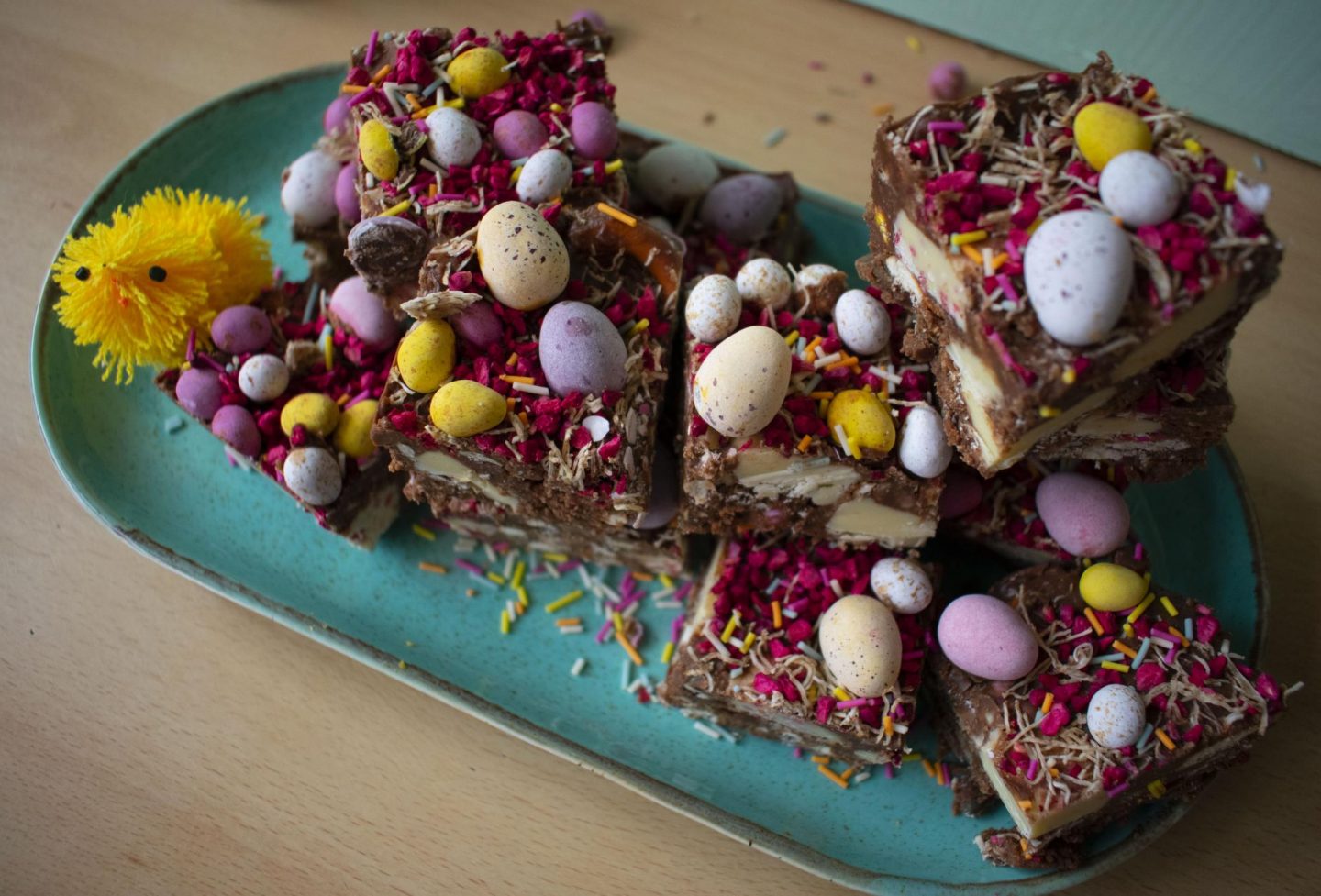 Easter is coming and these TRULY need no introduction. Yeah, that's it. 😜

Ingredients:
100g of unsalted butter
50g of runny honey
200g of milk chocolate (chopped)
200g of dark chocolate (chopped)
200g of plain digestives/any plain biscuits (chopped)
150g of white chocolate (chopped into chunks)
A pinch of sea salt
1 tsp of organic orange extract @steenbergsltd
4 shredded wheat plus extra for topping (crushed)
100g of salted plain pretzels
200g of Easter chocolates, I choose mini and micro-Easter eggs
A handful of freeze-dried raspberries and hundreds and thousands/sprinkles

Method:
Line a square brownie tin with greaseproof paper and leave to the side.
Melt the honey and butter gently in a pan on a low heat until it starts to bubble slightly, then turn the heat off and add the orange extract, sea salt, chopped chocolate (bar the while chocolate chunks) and stir until the chocolate has melted. Leave to cool slightly.
Pour the digestives, crushed shredded wheat, salted pretzels, half of the Easter Chocolate into a large bowl and pour the chocolate mixture on top. Add your white chocolate. Mix the ingredients together thoroughly until it's all coated well. Pour into the tin and press down very firmly.
Finally, sprinkle on the other half of the crushed Easter chocolates and freeze-dried raspberries and hundreds and thousands. Leave to set in the fridge for 3-4 hours, or a bit longer if it still feels too soft. Slice into squares and enjoy!!