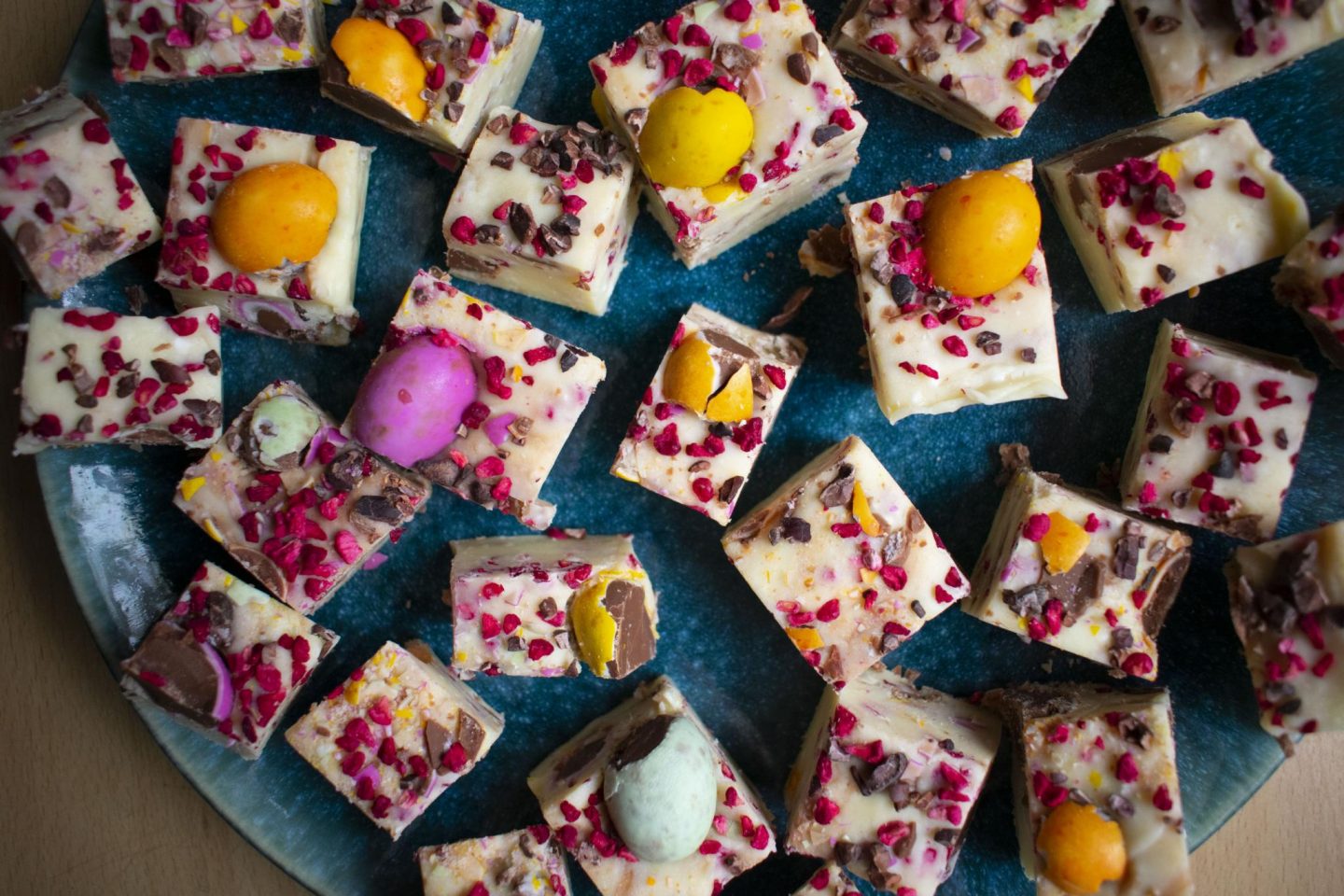 A no bake, fuss free sweet treat this Easter. It also freezes very well…so if you want to make some now, I won't judge…honestly. Also great for gifting!
Ingredients:
397g of Condensed Milk (Carnation condensed milk is our choice)
450g of White Chocolate
1 tsp of Vanilla Extract
50g of icing sugar
340g of chocolate mini eggs, some crushed and some whole
2 tbsp of freeze-dried raspberries 
2 tbsp of raw cacao nibs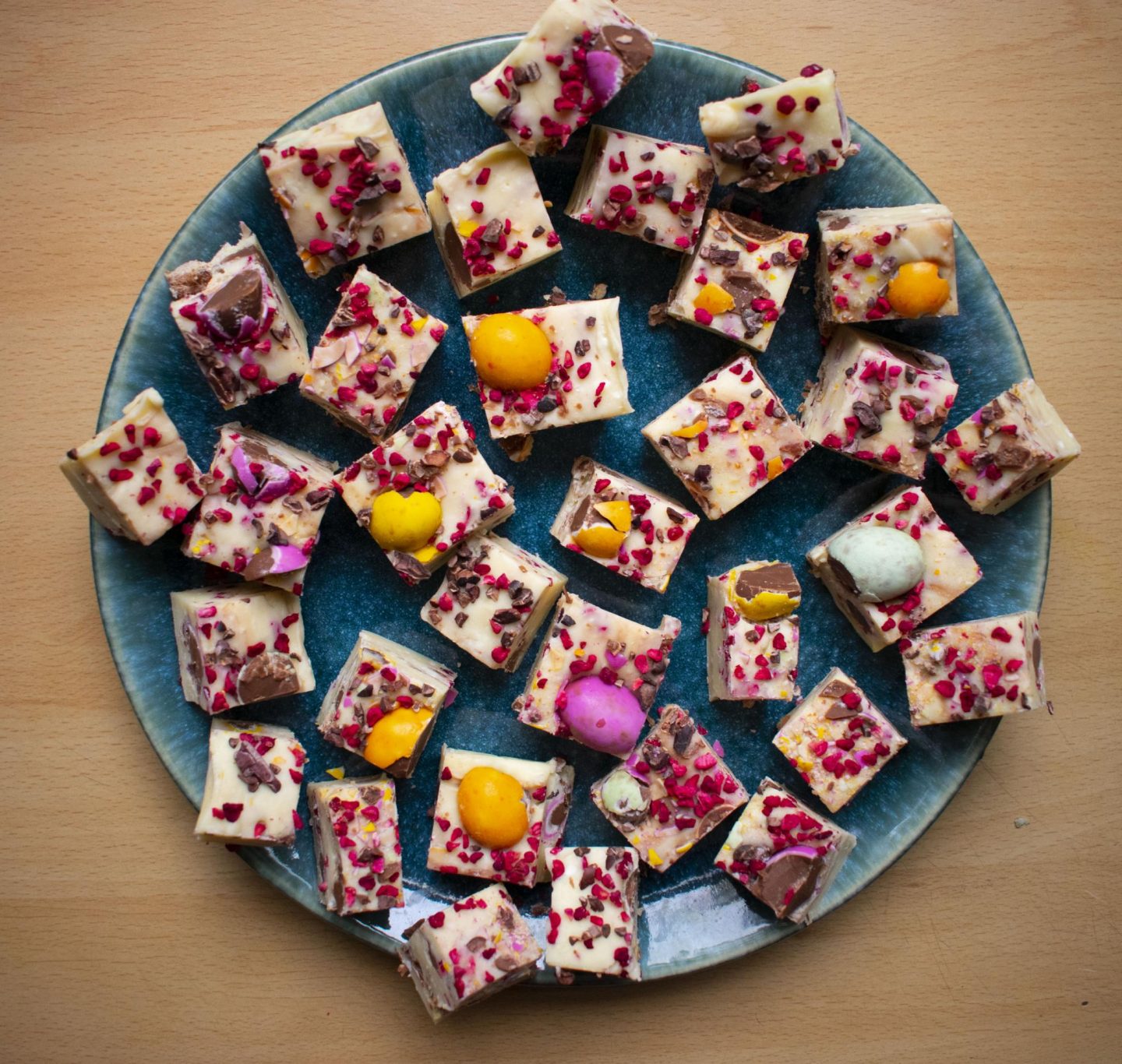 Method:
Line a square tin with greaseproof paper and set aside.
Put the chocolate, chopped, into a heavy based pan, along with all of the condensed milk, and vanilla extract.
Melt on a very low heat, stirring often so that the chocolate doesn't catch on the bottom and burn and so that all the ingredients mix together well.
Once melted, tip in the sifted icing sugar and combine very well, it will start to stiffen up at this stage but this is normal. Leave the mixture to cool for about 5 minutes, stirring occasionally to prevent a skin.
Once cooled, pour in 3/4 of the crushed mini chocolate eggs and quickly stir through pour into the tin and smooth over the mixture.
Pour on the rest of the crushed mini chocolate eggs, freeze dried raspberries, and raw cacao nibs and press into the top of the fudge and store in the fridge for at least 3-4 hours to set, or overnight. Once it's totally set, remove from the tin and slice the fudge into squares. ENJOY!!