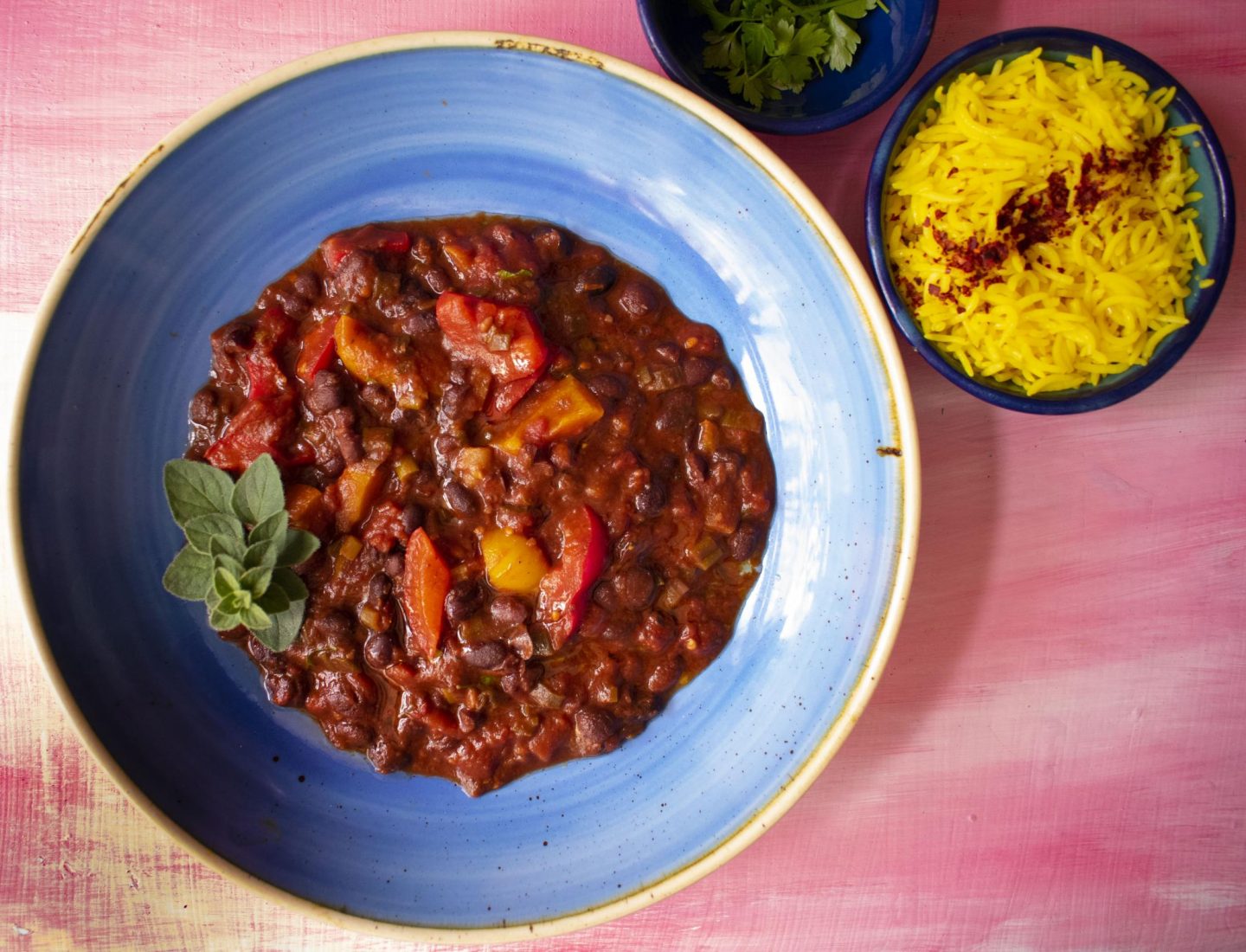 In all Latin American kitchens 'rice and beans' are a staple with most proteins. You can make big batches to always have on hand and it also freezes well.

Ingredients:

2 tbsp of olive oil
A couple mixed bell peppers, chopped up roughly
2 tbsps of tomato puree
1 teaspoon of bouillon powder
1 tsp oregano
1 tsp of smoked paprika 
1 tsp of sea salt
1/2 tsp of ground black pepper
1 can of black beans, drained and washed
Up to 200ml of water
1 tsp freshly squeezed lemon juice
A can of chopped tomatoes


Method:

Start off by heating your oil in a small pot over a medium high heat. Sautee the peppers, boullion, oregano, smoked paprika, sea salt and black pepper for about 2 minutes. Add in the tomato puree and cook this out for a further 3 minutes or so.

Stir in black beans now along with the chopped tomatoes and water. Bring to a boil. Lower the heat to medium and let simmer for about 15-20 minutes or until beans are tender and liquid has reduced by half. Lastly, squeeze in your lemon juice, stir and serve hot!