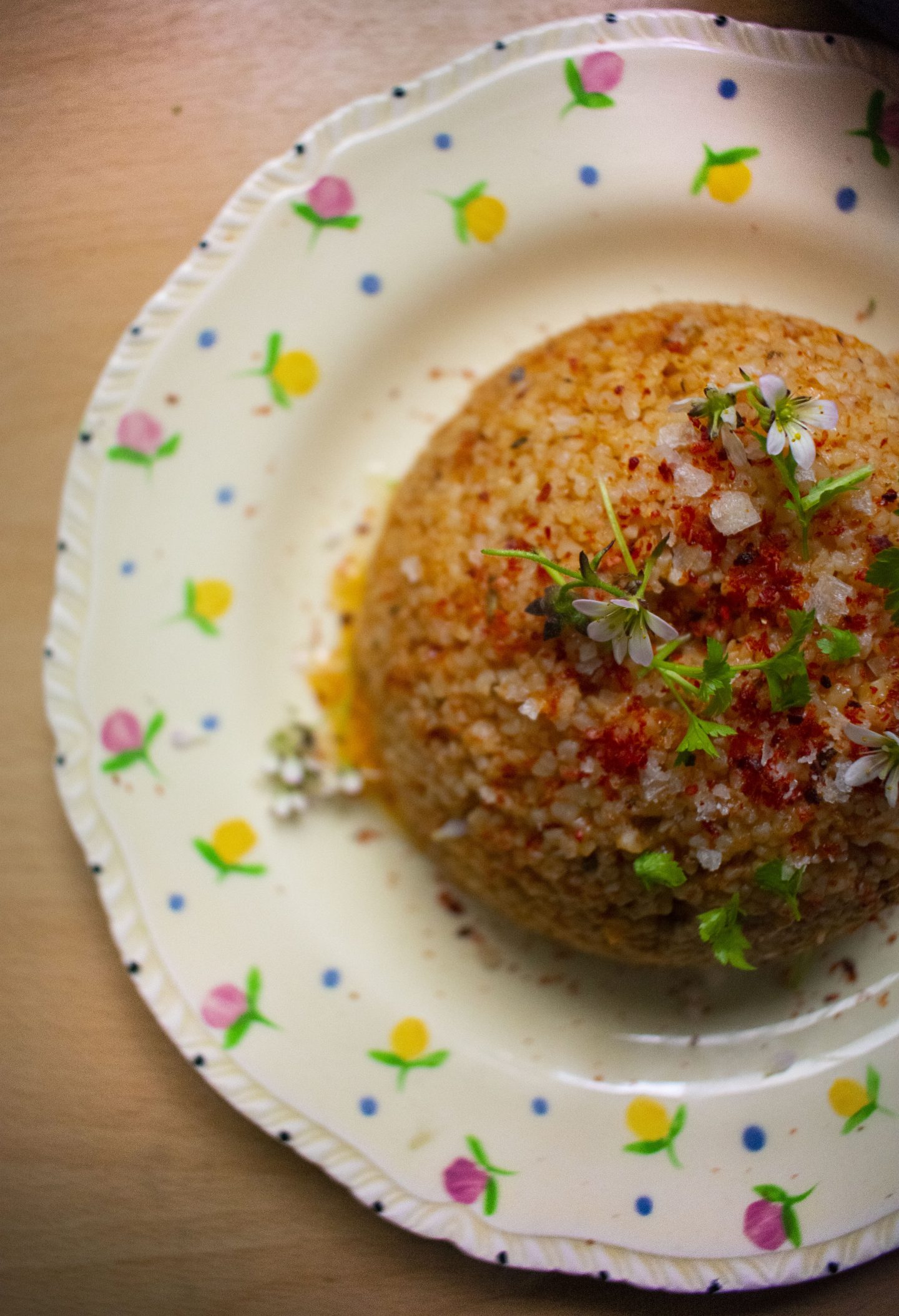 My bulgur pilavı is a classic Turkish bulgur pilaf recipe that makes an ideal, healthy accompaniment to grilled meats such as steaks and kebabs but also a stand alone dish with some salad or roasted veggies. Don't have bulgur wheat? Use rice. Don't have rice? You can also use couscous but there is no need to cook it, just follow the packet instructions and add everything in. Versatile and storecupboard friendly…read on:

Ingredients:
1 cup of coarse bulgur wheat (around 200g) OR rice OR couscous

2 medium-sized tomatoes roughly chopped (or 1 400g tin of tomatoes)
A glug of olive oil

1 teaspoon of onion powder

600ml of hot water or chicken/veg stock
1 tsp of tomato puree
Pinch of sea salt and ground black pepper, to season
1/2 teaspoon of Alleppo chilli flakes

Method:
In a deep saucepan, heat a little olive oil, add your onion powder and tomatoes and saute for a few minutes on a low heat until the tomatoes starts to break down.
Stir in your tomato puree, Alleppo chilli flakes and then add your bulgur wheat immediately afterwards and stir around for a couple of minutes, coat every grain to get a nice colour and to cook out the puree.

Turn the heat to high, add your water or chicken/veg stock, sea salt and ground black pepper.
Give everything 1 or 2 stirs and bring to the boil.
As soon as your bulgur wheat starts to boil, place a lid on the pan and return the heat to medium – low. It will be ready after 10 minutes or until the grains have a tender bite whilst still being nutty in flavour and all the moisture has been absorbed.