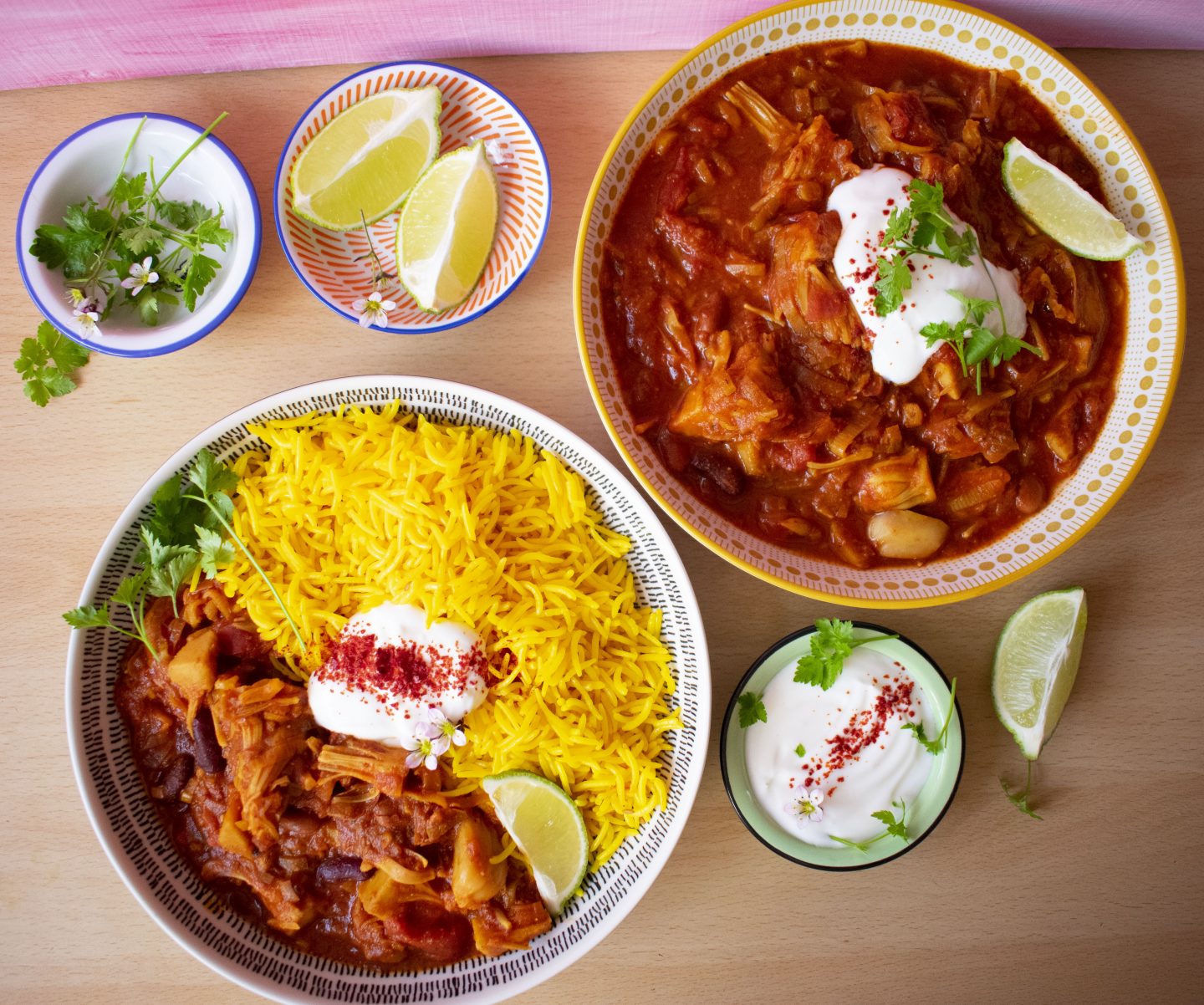 Looking for some inspiration whilst searching through those kitchen cupboards? Why not whip up a jackfruit con carne? It's effortless, freezes well and is pretty cheap to make.

Ingredients:

1/2 teaspoon of garlic powder
3 tbsp of olive/vegetable oil
1 tbsp of sweet smoked paprika
1 tbsp of ground cumin
¼ tsp of ground coriander
½ tsp of sea salt
½ tsp of ground black pepper
400g tinned chopped/plum tomatoes
400g of chilli beans/any beans in chilli sauce or water
150ml of vegetable stock or water
400g tin of jackfruit in brine or water
A scattering of Aleppo chilli flakes
1 tbsp of lemon juice/lime juice/white wine vinegar
400g of cooked basmati rice, to serve (optional)
Wedges of lime and freshly chopped coriander/parsley
Greek/Coconut yoghurt, to serve
1 teaspoon of tomato puree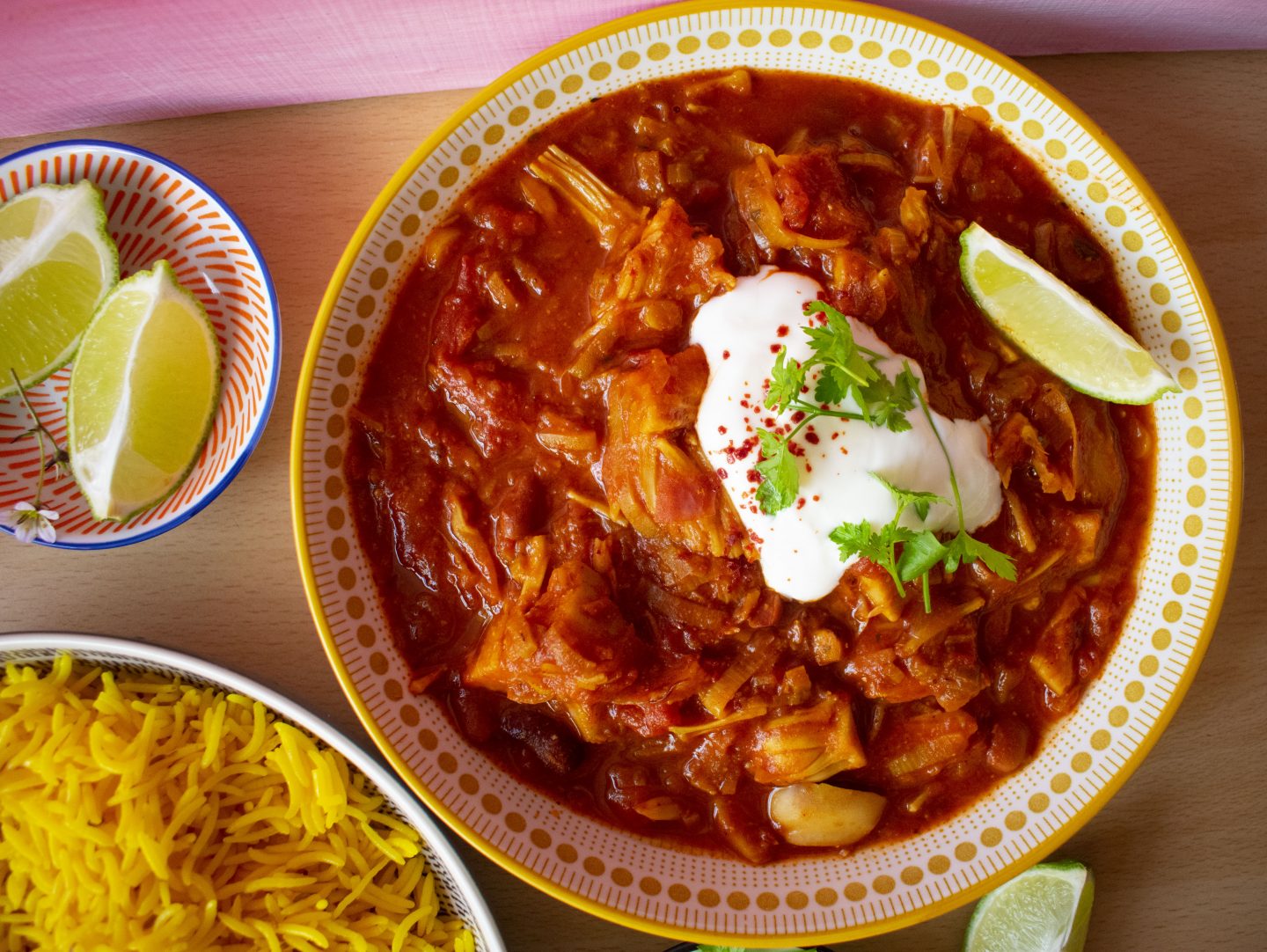 Method:
Heat your large pan over a medium heat and add in your jackfruit. Add your oill and the spices and cook on a for 10 minutes to and break down your jackfruit.

Tip in the tomatoes and beans and mix well. Pour in the veg stock and lemon juice or vinegar and give everything a good stir. Bring to the boil very briefly, add in your tomato puree and then reduce to a simmer.
Cook for 40 minutes until the sauce has thickened and is glossy and dark red, and smells amazing.

Serve with basmati rice or tortilla chips, cooling yoghurt and lime wedges, enjoy enjoy!