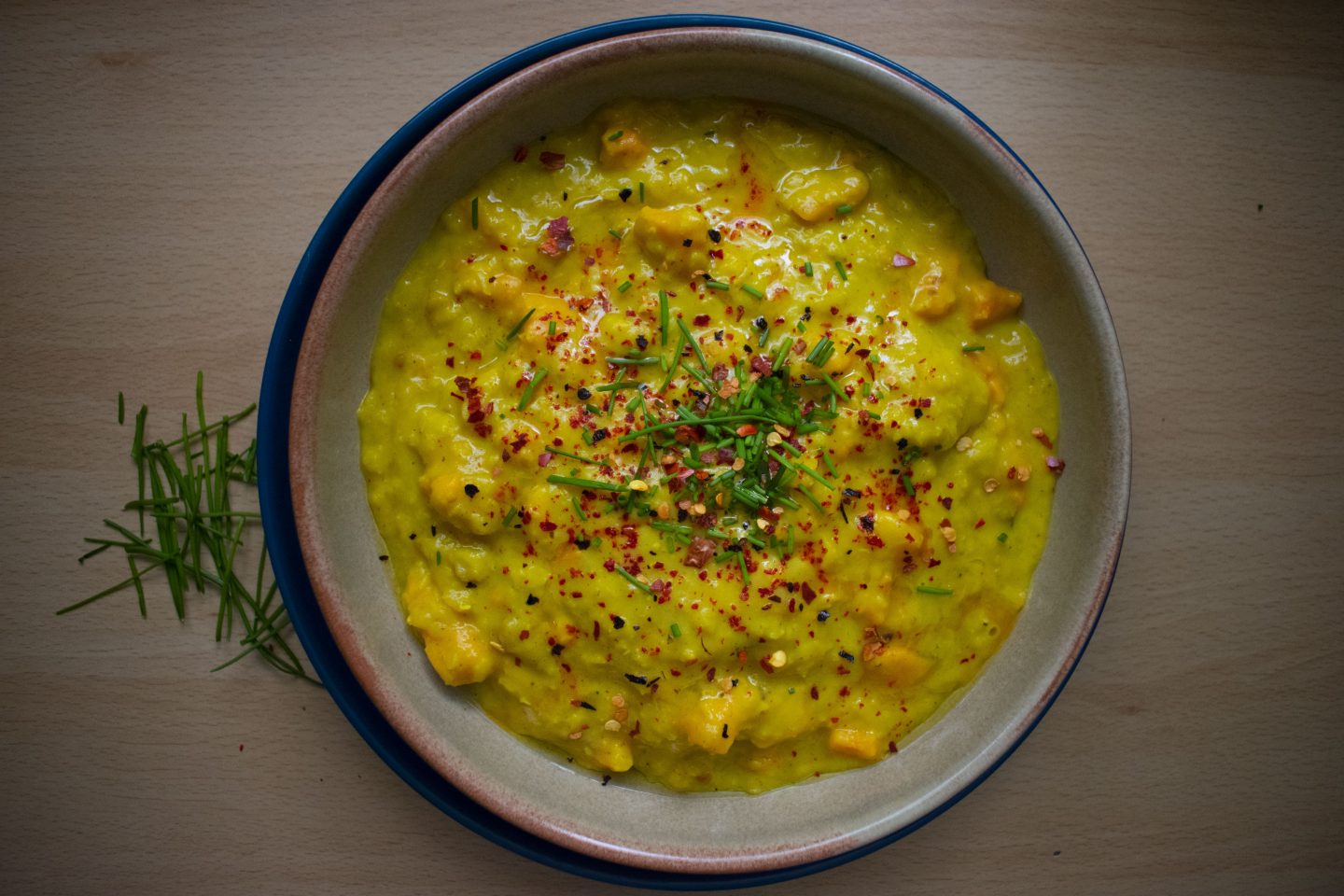 There is no question that we are all facing challenging times right now but I would like to share easy storecupboard recipes which you can whip up in a flash for you and your family.

Ingredients:

200g of split red lentils or any other small lentils
A drizzle of oil, vegetable or olive or coconut oil
400ml of coconut milk or 200ml of water and 200ml of milk (plant based or otherwise)

2 sweet potatoes, peeled OR cubed carrots or tinned vegetables, drained

1 stock cube

1 teaspoon of chilli flakes @steenbergsltd
½ teaspoon of ground turmeric @steenbergsltd
A pinch of Allepo chilli flakes @steenbergsltd

A sprinkling of Urfa chilli flakes @steenbergsltd

A pinch of sea salt @steenbergsltd
A scattering of fresh chives, optional

Method:
Start off by cooking your split red lentils. Wash them well and drain a couple of times. Heat your pan over a high heat and drizzle in your oil. Once hot add in your lentils and fry for a couple of minutes. Add in your coconut milk/chosen liquid, stock cube and chosen vegetables.

Simmer the dhal until it is broken down, thick and gloopy, this will take around 10 minutes.  At this stage, add in all your spices for the dhal and mix well. Lower the heat and keep an eye on it as it sticks and burns easily, also you may need to add some water during cooking. Once totally tender, turn the heat off and serve with extra spices, chives and an extra drizzle of oil, easy and delicious!

#dhal #soulfood #feelgood #pantry #storecupboard #easy #quick #mmm #steenbergs #inspire #together #stayathome #cooktogether #eatwell #flexible #foodswaps #nikibakesuk