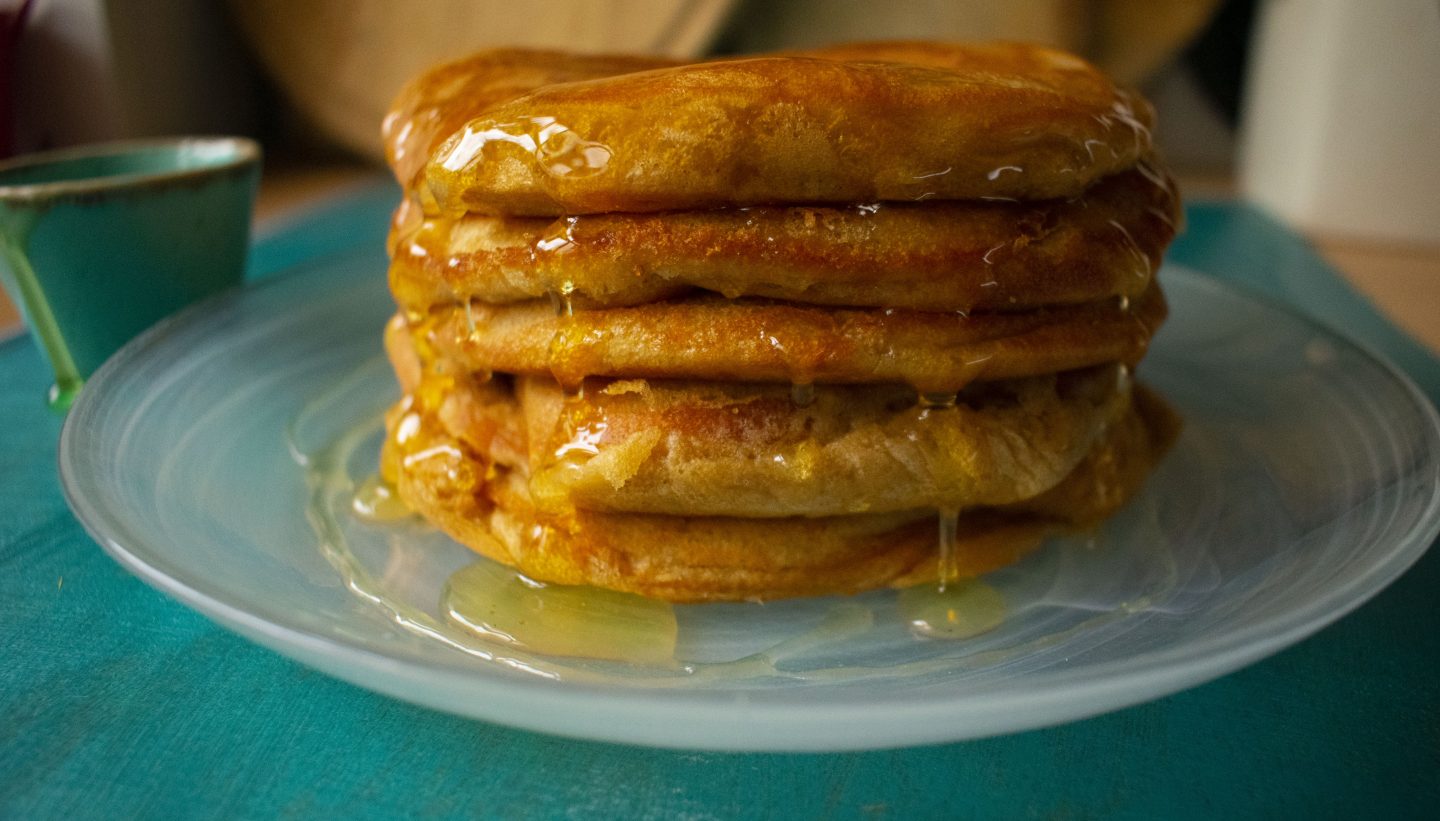 It really is worth making your own sourdough starter which will last forever (the oldest sourdough starter is said to be 120 years old!). A sourdough starter is especially useful when you can use it to make sourdough bread of course but also THE fluffiest pancakes EVER and there is no need to add flour or much else!

I found some very useful and clear videos on youtube last year on how to make the starter which is essentially just flour and water and it's great to make with kids but also for yourself, to watch the starter grow each day and come alive basically!

In these challenging times we are all living in now, 'feeding' the sourdough starter everyday with any kind of flour (gf included!) and water has really helped give me more structure to my day and dare I say it, some excitement as well, especially if you manage to make the starter explode from its container like I did a couple of times! Now, who wants the recipe for these pancakes?!

#sourdoughstarter #sourdoughbaby #nikibakesuk #easypancakes
RECIPE:
Ingredients for the fluffy sourdough pancakes:
1 cup sourdough starter (mine is 80% organic white wheat and 20% wholegrain spelt, 80% hydration. —- https://www.youtube.com/watch?v=sTAiDki7AQA
1 large egg
2 tbsp coconut sugar (or any other whole foods sweetener that you like)
1/3 tsp. of Himalayan salt or fine sea salt
1/4 tsp. of bicarbonate of soda
1 tsp. of organic baking powder
1 tsp. of organic vanilla extract
2 tbsp. of butter, melted
Method:
In a medium skillet or frying pan heat a teaspoon of unflavoured oil in your pan and heat over a medium heat.
Whisk all the ingredients together and using a tablespoon, measure out 2 tablespoons per pancake and turn the heat DOWN. Fry on either side for 2 minutes or until you start to see bubbles…enjoy right away!