Tangy…yummy…lick your lips kind of bundt…THAT is what this is. It's so light, fluffy, delectable and easy to whip up.
Ingredients:
200g of unsalted butter or coconut butter, softened, plus extra for greasing
200g of soft light brown sugar or coconut sugar
200g of gf or reg self raising flour
1 teaspoon of organic lemon extract
1 juice and zest of one lemon plus 2 tablespoons of yuzu juice
50g of icing sugar plus some extra lemon juice, for a thick icing drizzle consistency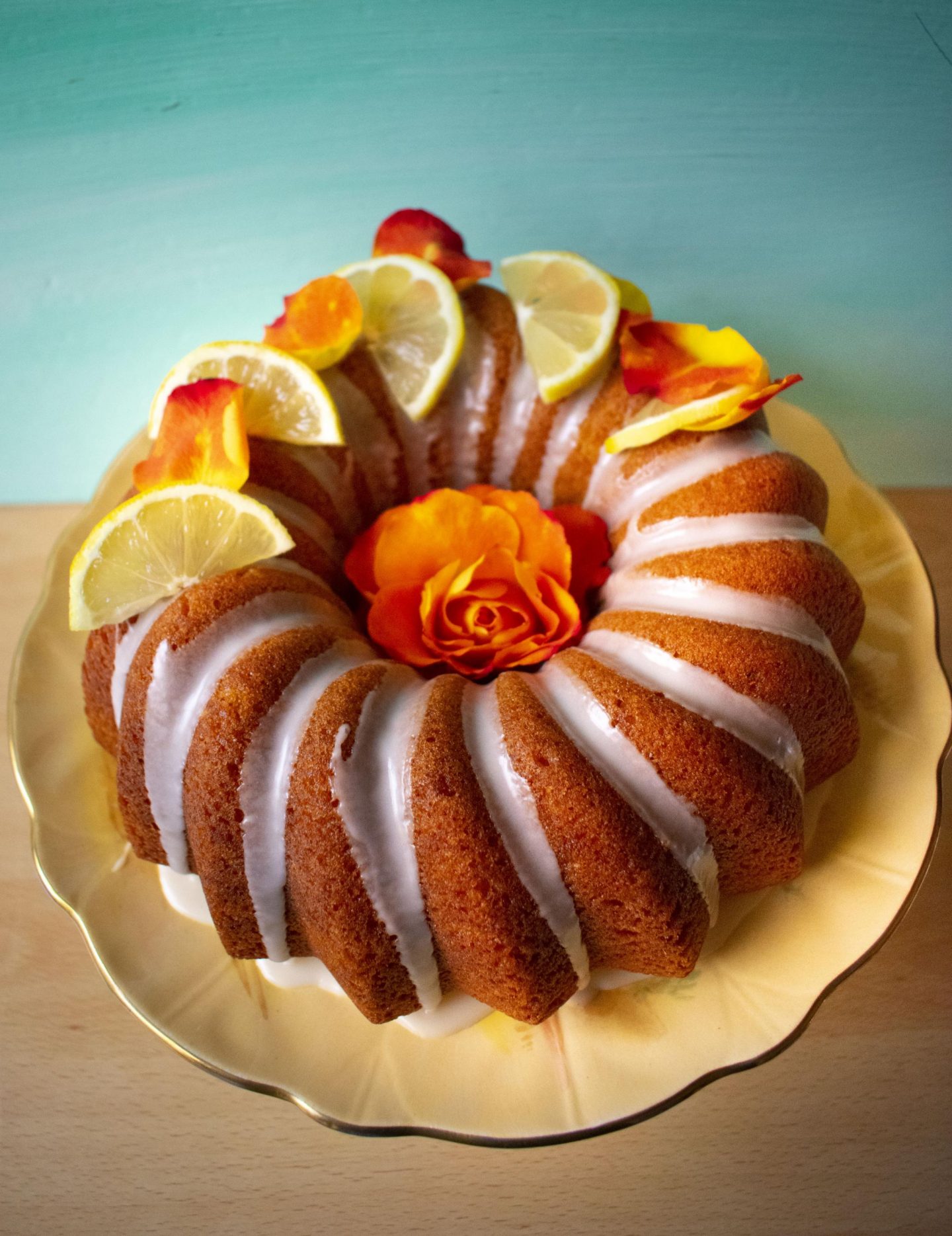 Method:
Preheat the oven to 170C/150C Fan/Gas 3½. Grease a bundt tin with a little butter and set aside.
Tip the remaining butter and chosen sugar sugar into a bowl and beat together until fully mixed. Add the eggs one at a time, blending after each addition with a whisk or your silicone spatula. Add the flour and lemon zest, juice, extract and yuzu juice and blend until smooth.
Pour the batter into your bundt baking tin, flatten the top with the back of a spoon and bake for 40 minutes.
Meanwhile, stir together the lemon juice and icing sugar. Drizzle over the icing, set aside for a few minutes, and serve.
Enjoy enjoy!
Niki xxxx